Mars attack: watchmakers lift off
Will this year's watchmaking trend be to escape gravity and find new clients in outer space? Here's some galactic clarification…
Since the beginning of 2014, we have seen new timepieces with dials sporting moons, star-filled skies, a solar system, all that contained within a few cubic centimeters. One even purported to measure the G forces absorbed by astronauts on mission. This makes one wonder whether watchmakers are trying to escape gravity altogether in order to conquer new galaxies to find a clientele more susceptible than Earthlings to products with stratospheric prices. One thing is certain: the segment of the industry looking for possible visitors from Venus or Mars already numbers a few incorrigible watchmakers who may not be spaced out, in fact, but are definitely reaching for the stars.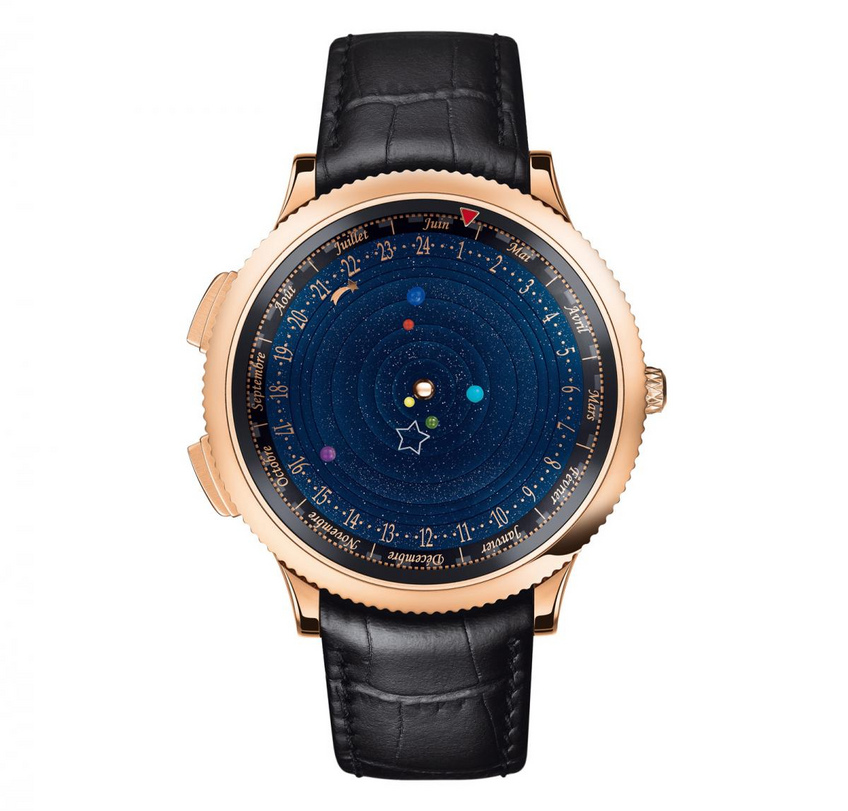 Van Cleef Arpels Midnight Planétarium Poétique Complication
UFOs on the horizon
It is no coincidence that this particular file is called 51. Any adept of ufology and conspiracy theories knows that 51 is the final resting place for all the space shuttles, flying saucers, carafes and empty bottles spotted by the zanies. Indeed, the focus here is on flying saucers, or rather their shape. Judging by the trend amongst futurist designers to use UFO-like shapes, one would think this young generation of watchmakers spent too much time engrossed in science-fiction series and vido games from the 1970s onward, from Space Invaders 1999, to the inimitable Star Trek. At the time, planet Earth was immersed in science-fiction and planet Horology was also going through a kind of war of the worlds à la H.G. Wells, being taken down at the speed of light by an invader no one saw coming. Luckily, the Martian watchmaker with liquid-crystal synapses was ravaged by an insidious illness: the product was soulless and it possessed that absolute perfection that sends shivers down one's spine.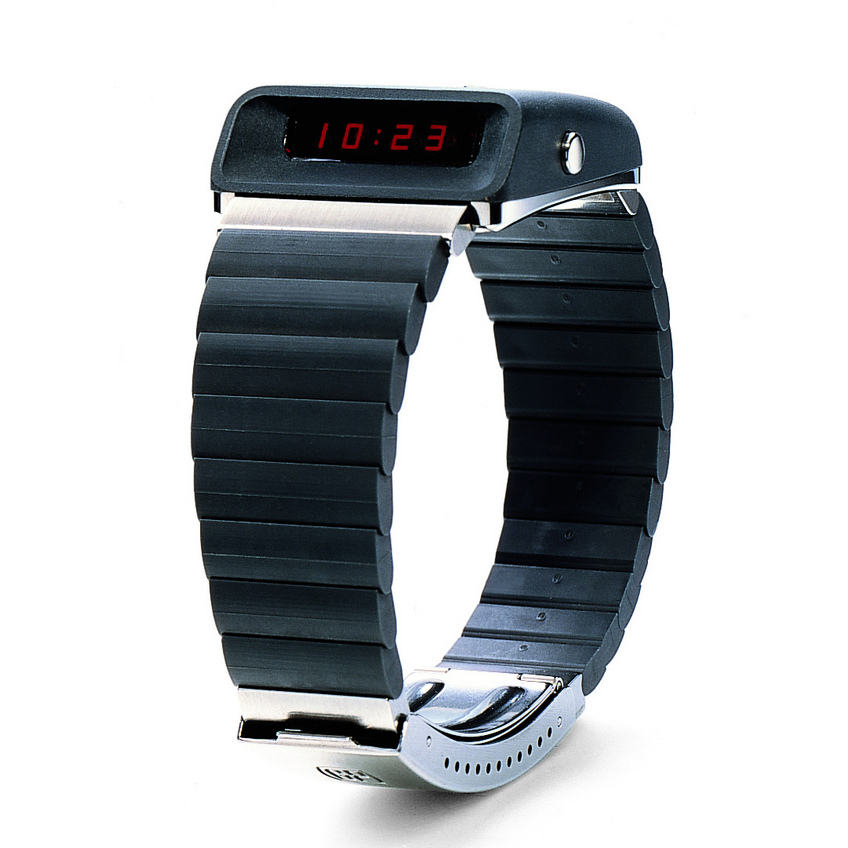 Girard Perregaux Casquette 1976

We needed almost a whole generation to see watchmaking slowly rebuild and regain the creativity that was its driving force throughout centuries, like a great symbol of human progress, be it intellectual or industrial.
Yes, watches are UFOs – they are clearly identified objects with a mixture of powerful creativity and mechanical and artistic genius. Watches are gems that condense the moment. They are time machines, objects intended for the present, but whose features are the result of the work of craftspersons from the days of yore. They are also precious objects created to leave an imprint on the future as well.
Visions of the future and tradition
Some contemporary master watchmakers seem to have understood this and have come up with their own vision of progress in watchmaking while respecting tradition. It's a bit like Saint-Exupéry's Little Prince who could have undoubtedly tamed the fox and like the airplane pilot who could have drawn a sheep for this child dreamer: watchmakers are idealistic craftsmen who put our fantasies and memory into three dimensional spaces, like Robinsons packing messages into bottles.
There are only a few people who have really understood the profession. They are the only ones able to develop it by materializing our craziest fantasies.
Yes, the Omega Speedmaster actually went to the Moon in July 1969. But the watches of the likes of the Max Büsser gang, of Vianney Halter, the craftsmen like Jean-Marc Wiederrecht, who contribute to finalizing the mechanistic hallucinations of the maison Romain Jérôme, and the artists of Urwerk, Hautlence and some visionaries (the list is too long to be enumerated here), teleport us to that moon without need of rockets. These artists, whether famous or anonymous, have all the necessary skill to see their concepts through to the end and produce timepieces that could indeed be in the instruments used by astronauts.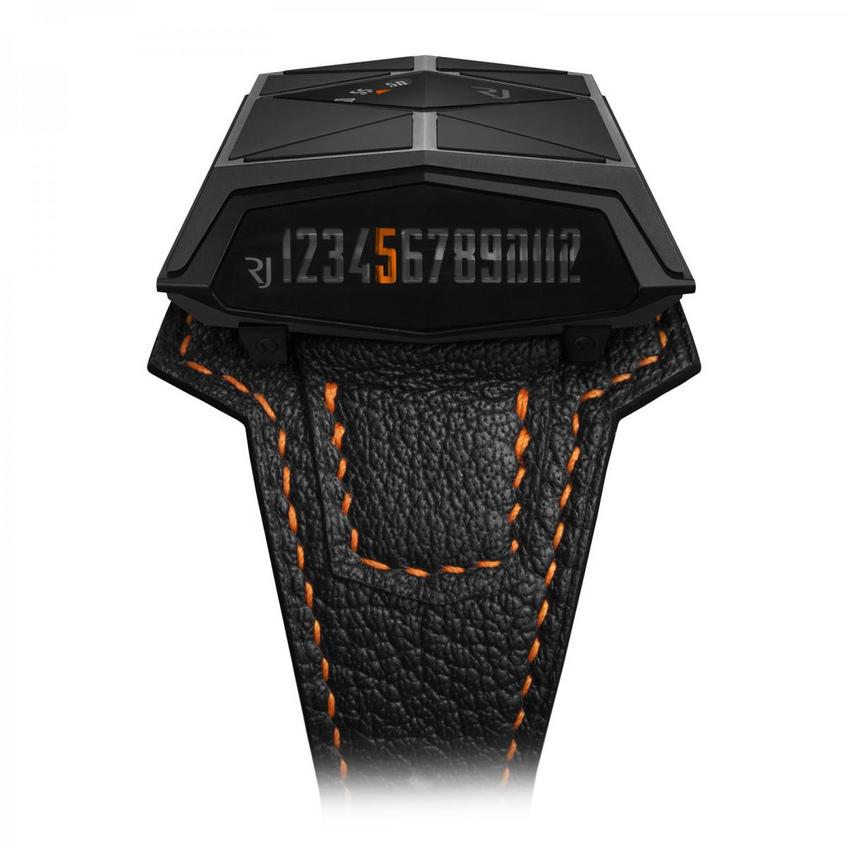 Romain Jerome Spacecraft

If we had to choose the most futuristic one, it would undoubtedly be the Urwerk EMC. It actually provides an answer to the usual lack of precision of mechanical watches. This is certainly a model that an alien would not be averse to owning because it offers the possibility of traveling to a fourth dimension. This is where Swiss watchmakers, just as the Japanese from Seiko, have succeeded in overcoming their fear of electronics to exploit it for their own benefit and thus offer traditional watchmaking the opportunity to jump from a bone mace to a spaceship.