Does the web reflect the situation of after-sales service?
Watchmaking is faring well. Alas, not all brands seem to be managing their after-sales service equally ... According to Marco Gabella, bad experiences are leaving traces on the Internet.
JAG: Is the watchmaking after-sales service situation that bad?
Marco Gabella: the experience of end-users has left a palpable sense of unease, leading some to even abandon their favorite brand.
JAG: Any proof of this?
MG: We conducted a survey for the 17th "Journée Internationale du Marketing Horloger" [Ed. note: a conference on watch marketing], which focused on after-sales services. We had a sample of 150 clients from seventeen different countries: 79% owned 5 to 10 watches and 54 % owned more than 10. The price of the timepieces they owned ranged from CHF 500 to over CHF 10,000.
On average, respondents gave after-sales services 6.97 points out of 10, which shows a relatively high level of satisfaction. However, the cost of these services and the time it takes for a watch to be repaired scored a poor 5.7 and 5.3 respectively. What is even more worrisome is that 62% of participants claimed they were poorly informed about the terms of the guarantee and the cost of service and repairs when buying their timepieces.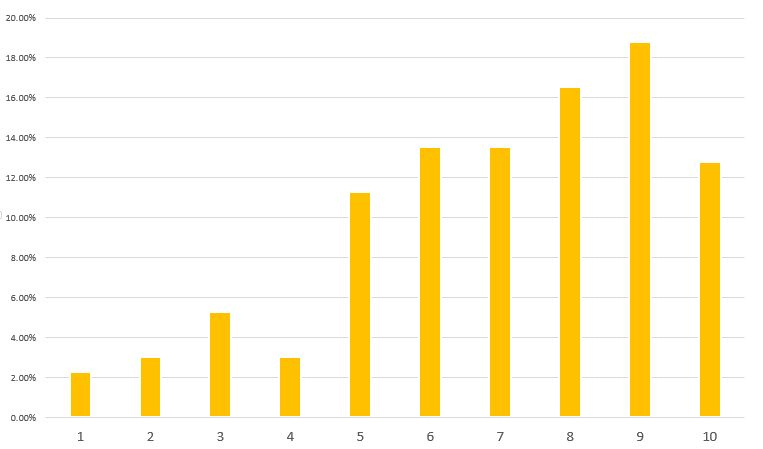 General satisfaction level on after-sales services
JAG: So not all clients are unhappy, then?
MG: The data shows obvious dissatisfaction. However, this needs to be put into perspective due to the particular context of the service. No one in their right mind would be happy to have their cherished watch taken away from them for weeks or even months and on top of that receive a huge bill for their pains. In spite of the brands' communication efforts, clients still consider after-sales services a punishment of sorts.
JAG: What is being said on the web about after-sales services?
MG: That's where clients' dissatisfaction is really evident. You see, happy clients are a silent majority, while the few unhappy ones are very vocal about it. So more than 70% of comments about after-sales service in watchmaking forums are negative.
Disenchantment is more easily expressed. Nevertheless, there are certain testimonies that illustrate questionable and commercially harmful practices.
JAG: What is the reason for these complaints?
MG: Clients will be clients, even if they are angry. The main source of irritation is the double penalty of the price. Considering the retail price of the piece, it's hard to accept that after-sales services should leave a profit margin for the brand. We have seen estimates ranging from 35% to 60% of the watch's original price! Another source of dissatisfaction is that after-sales service takes too long and clients end up distrusting them. However, what can really blacken the image of a brand is having to wait several months or even over a year to have a watch repaired.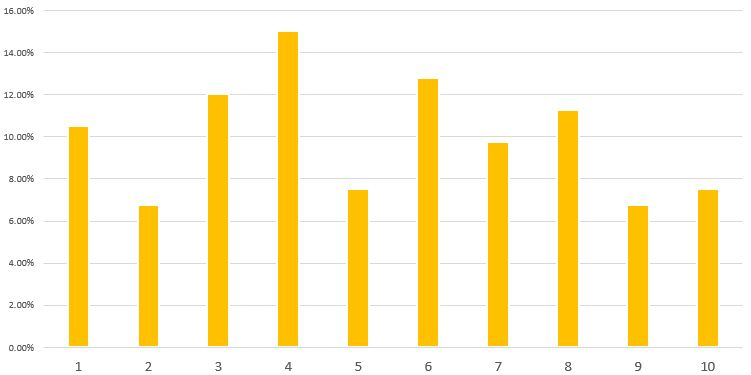 Satisfaction level on required time to repair or service a watch
JAG: More than one year to repair a watch?
MG: Absolutely, and that can really damage the overall image of the watchmaking industry.
JAG: So why aren't brands doing something to improve this?
MG: After-sales services will be a major challenge in the years to come. However, all the efforts made by most watchmakers to set up an efficient after-sales service will not be enough to compensate for the bad reputation created by some brands' high prices and long waiting times.
A total of 90% of the survey respondents believe that after-sales services should not be a source of profit and ought to be offered at cost price.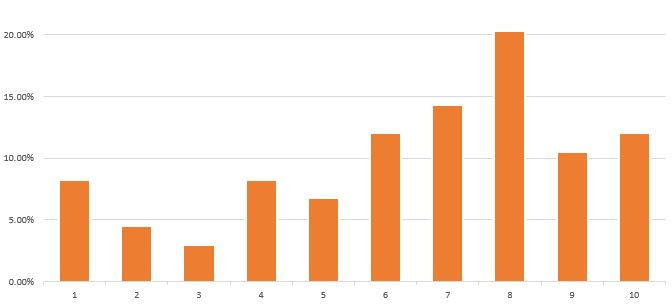 Satisfaction level on after-sales services follow up
Marco Gabella: "In spite of the brands' communication efforts, clients still consider after-sales services a punishment of sorts."