Baselworld 2017 : Emile Chouriet, Dancing Vibes
Established in Geneva, where it has its historical roots, the Emile Chouriet brand has taken an interest in aerial ballets. We had to find out for ourselves, so we rapidly scheduled a Baselworld meeting with dance moves on the agenda…
Translated from the original French text
Once upon a time, there was a Breton orphan who dreamed of becoming a prima ballerina at the Paris Opera. That was the storyline of an animated movie that was still in cinemas not long ago. For the rest, it represents a French-named brand, which is partner of the prestigious competition for ballet dancers, Prix de Lausanne, although it claims to be Genevan at heart. Curtains, please!
Three key words on pointe
First: Geneva. In 1685, a certain Emile Chouriet opened his watchmaking workshop in Geneva. He became famous for his skills in pocket watch decorations, guilloché, enameling, diamond-setting arts and for the usingdifferent shades of gold. Sophie Depery, Marketing and Artistic Director at Emile Chouriet and daughter of the brand's founder, is straightforward: "We are a Genevan manufacture as we are geographically established in the Geneva canton but also because Jean Depéry, the brand's founder, was a local. The Genevan dimension is felt in the design of our watches – culture, architectural legacy and unique sceneries".
Second: design. Emile Chouriet's models – most of which are mechanical pieces – "are the result of the creative research our designers carryout through the year". Their objective is to "design traditional, sober, elegant and timeless watches that are also adorned with details to make them unique and perfectly modern", Sophie Dépery reminds us. The third key word is a nominal group and embodies the brand's spirit – price positioning. "An Emile Chouriet is available from approximately CHF1,000".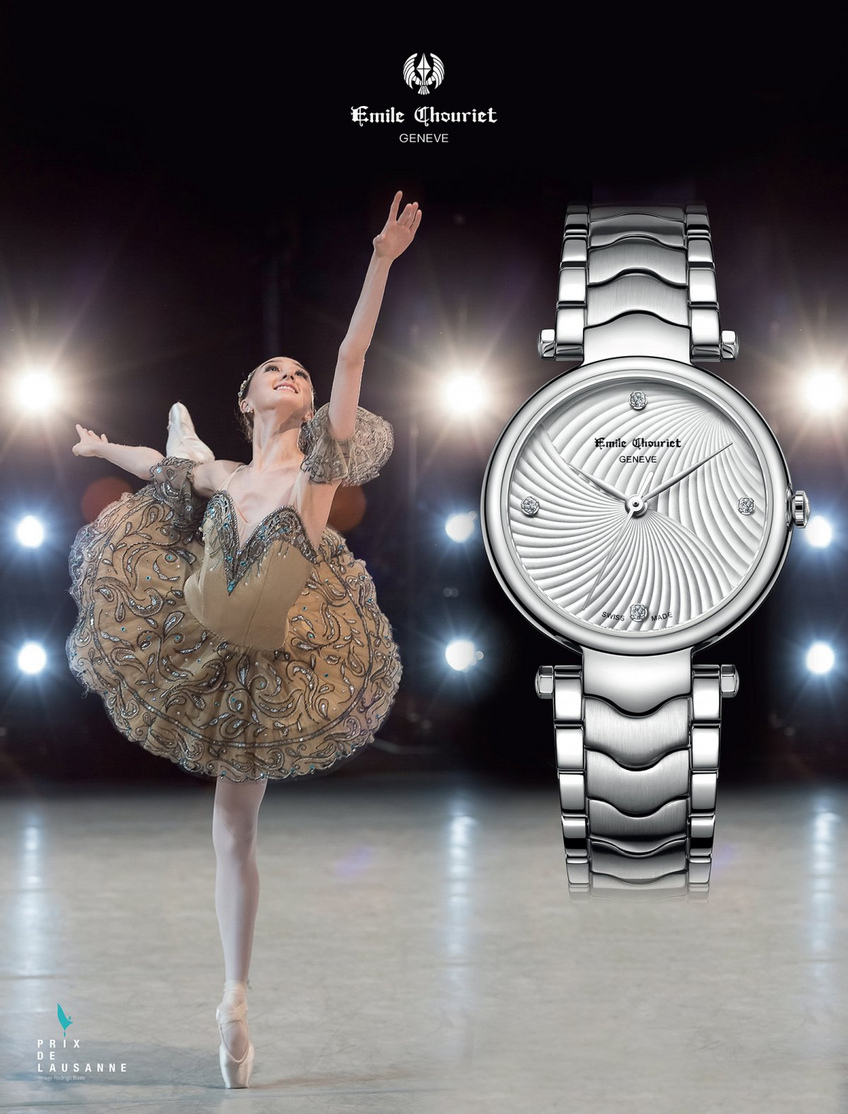 Emile Chouriet Fair Lady Ballerina
Fair Lady Ballerina, the newcomer
The Fair Lady collection was created in 2014. "We aimed to reinterpret the lotus flower and all it represents – rebirth, purity, beauty and resilience (because it has overcome obstacles, such as a vase, to spread its delicate corolla across water). The lotus flower also represents a dream come true. This lyrical dimension is of utmost importance for us", she explained.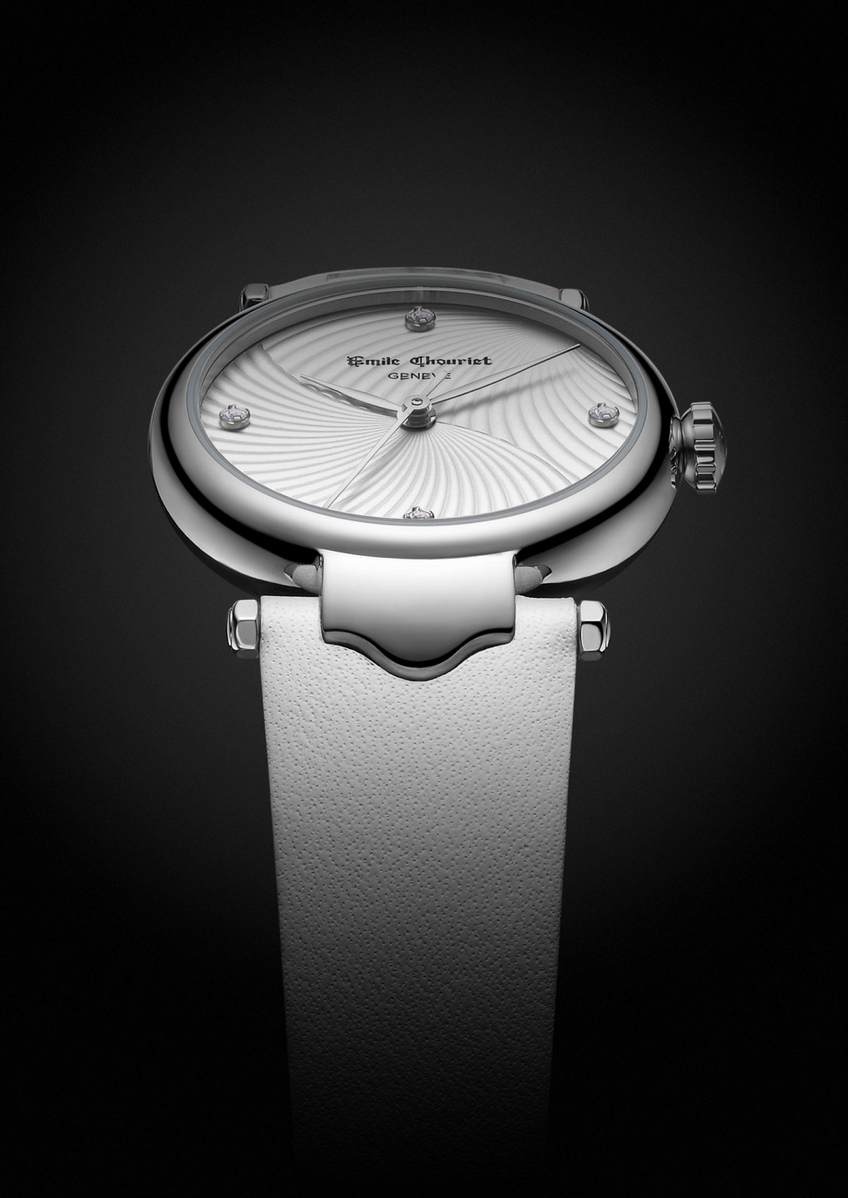 Emile Chouriet Fair Lady Ballerina
Dépery went on to talk about the new 2017 addition. Named Fair Lady Ballerina – we have finally come to the subject at hand – it is a steel watch available in either 22-mm or 29-mm versions, it is water resistant to 30 meters and has a strong connection with dancing. Incidentally, the latter is an art that shares quite similar characteristics with watchmaking such as sacrifice, selflessness, perseverance and extreme grace.
The brand is determined to make an imprint on international watchmaking, in pointe, or rather in halftone as it is said these days. Emile Chouriet is serious, meticulous and patient, just like the watchmakers who work on the infinitesimal elements that adorn the wrists of women with the brand's watches.The brand has even compared its latest release to the "poetry of a dancing step inspired by the swaying movement of dancers' tutus". The watch can also be worn as a pendant around the neck and houses a Ronda quartz movement. Sophie Déperyobviously does not stick to conventionalmarketing rhetoric and adds a welcome zest of lyricism.
By
Ross Povey
,
Expert Tudor Collector
At last night's pre-Baselworld kick-off dinner, Tudor surprised all of their press partners (including us) with their new New Black Bay Chronograph.