Maurice Lacroix introduces its Masterpiece Gravity 40th
Price and renown: those are the two objectives that the Bienne-based brand, which celebrates its 40th anniversary this year, has perfectly achieved with its new 2015 watches.
Maurice Lacroix celebrates its 40th anniversary with a beautiful demonstration of watchmaking skills presented to us by Managing Director Stéphane Waser. The Masterpiece Gravity 40th that he held in his hands was very convincing with its ML 230 in-house movement – one of its 13 in-house calibers –, its innovating materials, and its bold design. Its 43-mm case is equipped with a sapphire back which reveals the modified oscillating mass – elegant "Côtes de Genève" decorations instead of the "Clou de Paris" the 2014 version sported. And yet, the action takes place on the dial of this range, limited to 40 pieces. The off-centered hours-minutes are next to powerful bridges that contrast with the case's lightness. Incidentally, the case was made with Powerlite, an innovating alloy. The watch's assortment was entirely made in silicon and the regulating organ is visible through a large aperture at 7 o'clock.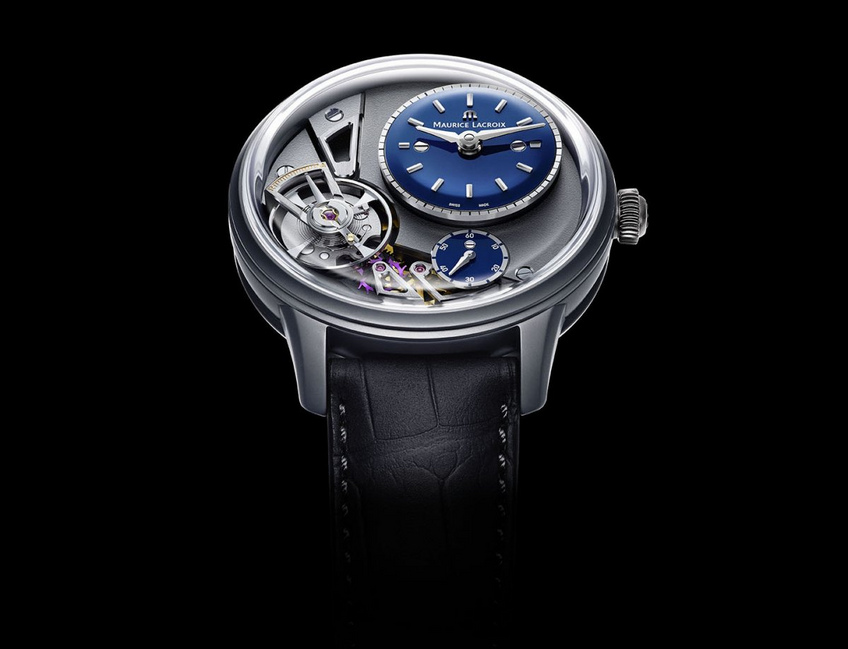 Maurice Lacroix Masterpiece Gravity 40th
The watch was produced in two other versions limited to 250 pieces. The classic version is equipped with a steel case and a round "Côtes de Genève" pattern on the canvas around the hours-minutes dial. The avant-garde version has a vertical decoration and external parts as well as a PVD-treated case.
Increasing perceived value
Maurice Lacroix blends (but does not mix up) product design and watchmaking classicism that are bound to make all its clients and sports watch enthusiasts feel reassured. The brand's actions also help in creating an important perceived value: the production of in-house movements or the use of new materials is usually carried out by brands that are found on top-level price ranges.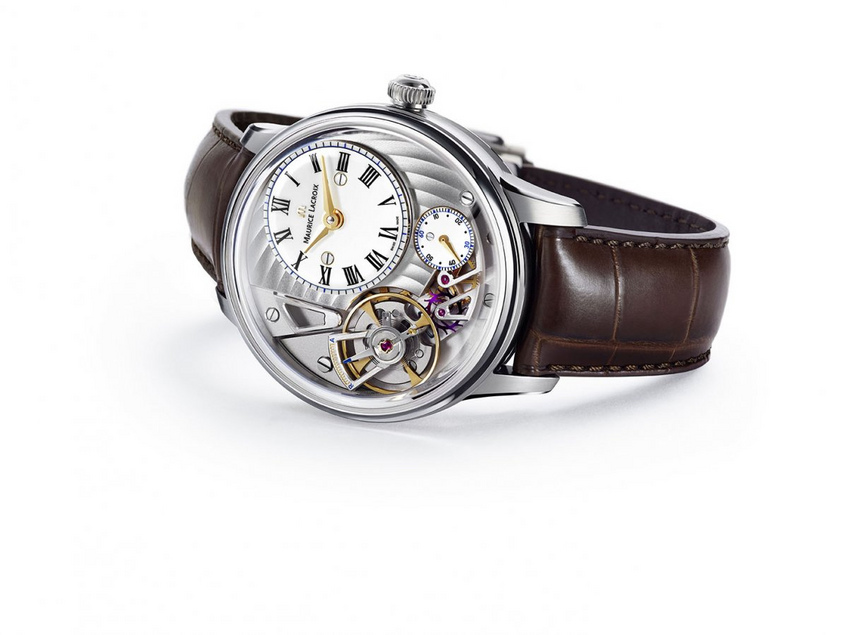 Maurice Lacroix Masterpiece Gravity 40th
Stéphane Waser is from Sierre, in the Valais canton, and studied at HEC Lausanne before starting his career at TAG Heuer in the late 1990s still under the direction of Christian Viros. Sierre has never been afraid of either marketing or being outspoken. As a matter of fact, he revealed with an almost disarming outspokenness the two major challenges the brand had to take up: prices and recognition. "Purchases are a true challenge. We must remain competitive even against leading groups", the young manager explained.
Price is a determining factor on the premium segment that ranges from CHF 1,000 to CHF 5,000, which is what most of the 90,000 watches the brand produces per year cost. Distribution is also crucial even though the brand already has a widespread network with its 3,000 points of sale in 70 different markets.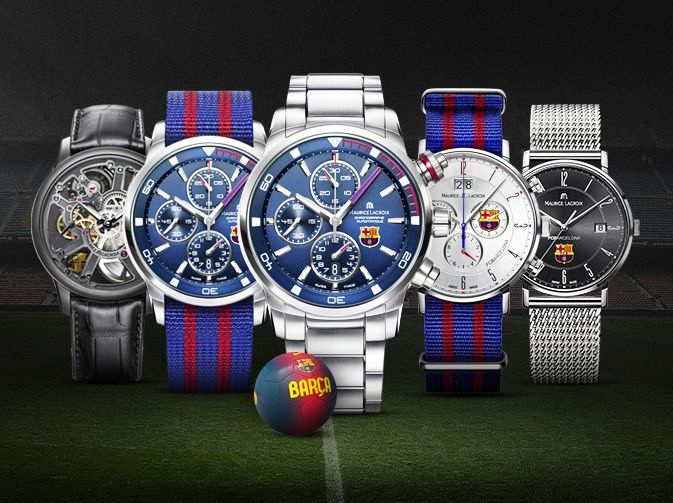 Maurice Lacroix is the official watch partner of the FC Barcelona
Amongst its competitors in this price segment are TAG Heuer, Frédérique Constant and Raymond Weil. In this context, the valuation of the Swiss franc caused the price to increase between 5% and 7% in European markets, including Germany, the brand's first historical market. However, decreasing prices is not even fathomable in Switzerland. Stéphane Waser sidesteps the option with a big smile: "No need for any decrease in price; our products are ideally positioned!"
Partnering with FC Barcelona
Concerning its reputation, Maurice Lacroix made a huge statement by signing a contract to be the watch partner of FC Barcelona for the next three years. The players of the Catalan club, among whom are Messi, Neymar and Suarez, were given the possibility to create a unique watch by customizing elements such as the dial, the engravings, and the strap or indexes, amongst other features. They even went as far as designing their ideal timepiece on a computer screen. The making-of video, which has been posted on Youtube, has already been viewed 3 million times.
Maurice Lacroix's reputation preceded it and made it the club's dream partner: it has affordable powerful sporty watches, like the chronographs in the Pontos collection. To top it off, its affordability will undoubtedly appeal to the club's 170,000 partners at whom the special range that was created for the occasion was aimed.
Only 20% of the collection is for women. Nevertheless, this will change as the brand plans to increase this percentage by 35%-40% in the coming years. The elegant watches include the round-shaped Fiaba, whose entry-level models cost much less than CHF 1,000. All these watches are ready to take on any new watch on the market such as Baume & Mercier's "Promesse" collection that was launched last fall.
Translated from the original French text
By
Vincent Daveau
,
Contributor
For a seasoned amateur, a watch is never as beautiful as when it has advanced mechanical features, as well as an affordable price. This is what fuels desire...
By
Vincent Daveau
,
Contributor
This year, the Masterpiece collection by Maurice Lacroix is celebrating 25 years of its love for fine mechanical watches. Watchonista profiles the historic...