Jean-Pierre Golay: The Quickest tourbillon in the World
Jean-Pierre Golay, who conceived the Franck Muller Thunderbolt, the quickest tourbillon in the world, talks to us about the unique tourbillon cage to complete one full rotation in 5 seconds.
By Constantin Stikas
Photographer and journalist
First published on veryimportantwatches.com
Constantin Stikas: What do we gain with high frequency?
Jean-Pierre Golay: With high frequency, the gain is a better dynamic behaviour of the oscillator.
CS: What is at risk with a high frequency watch?
JPG: That is an aesthetic question; the movement of the balance is no longer visible.
CS: Man has conquered 4Hz, remained at 5Hz for more than four decades, and then TAG Heuer achieved 50Hz, two months later 500Hz and a year later 1000Hz !... Are there any limits to Horlogerie?
JPG: That is incorrect. At the beginning of the previous century, Heuer was producing the Micrograph, a chronograph offering a precision of 1/100th of a second, of which the balance oscillated at 50Hz. The limit of a conventional oscillator seems to be around 100Hz, but there are also non-conventional oscillators, even ancient ones (Hipp's Chronograph), at 1000Hz.
CS: There are everyday watches beating at 5, 8 or 10Hz and watches that are better categorised as concept watches beating at 50, 500 or 1000Hz. What is the difference between a high frequency watch that will remain a prototype and a high frequency watch that will be mass produced?
JPG: Very high frequencies are not appropriate for the movements that show time. Their power reserve is too weak.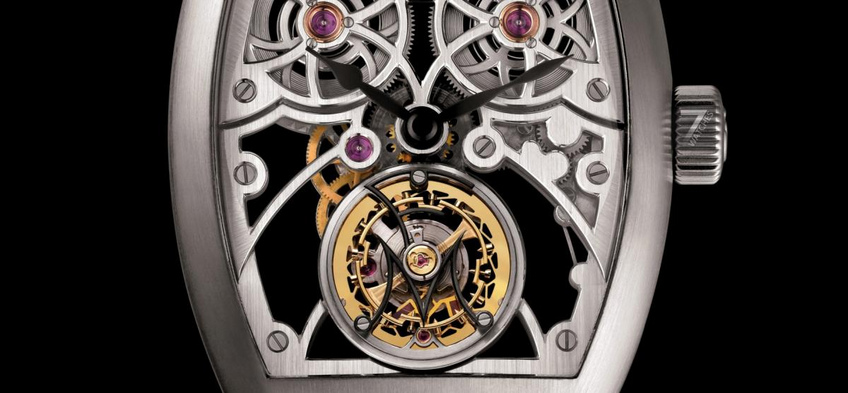 Franck Muller Thunderbolt, the fastest tourbillon in the world
CS: At Franck Muller you presented the Thunderbolt, the quickest tourbillon in the world. Could you explain the concept for us?
JPG: The concept underlying the Thunderbolt is to complete one quick rotation of the tourbillon cage without increasing the frequency of the balance, which remains at 3Hz.In this manner, the dynamic compensation of operating errors, especially for a wristwatch, is much more efficient with this rapid rotation.
CS: Switzerland, to most people, is a 'slow' country. However, the CERN is located in Switzerland, and today we have seen Horlogerie regularly beating the high frequency record… What is your opinion?
JPG: Switzerland has always been a pioneer in high frequencies, particularly in atomic watches, which are a point of reference, and which have served as the timekeeping basis in the Galileo satellites. One must not confuse speed with rushing. The concept of the Thunderbolt was finalised after 3 years of reflection.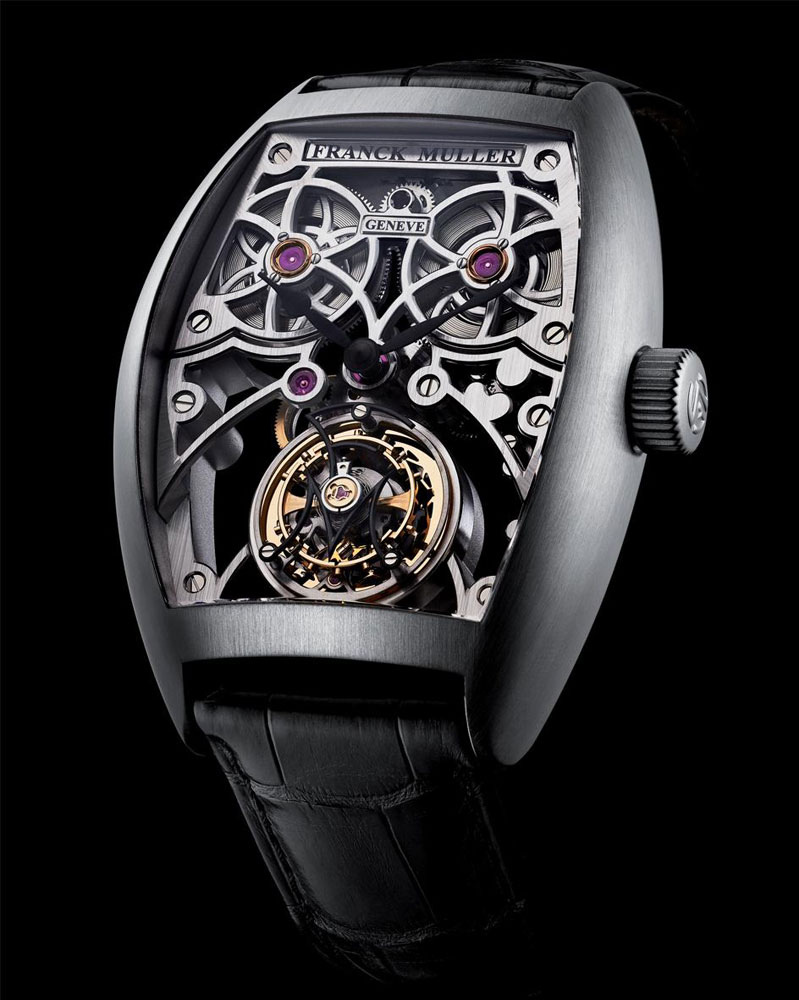 Franck Muller Thunderbolt, the fastest tourbillon in the world
CS: Do you believe that a speed limit should be imposed on motorways and, if yes, that it should be set at how many km/h?
JPG: The gearbox is one of the most accident-prone elements. It is therefore necessary to set a limit and to impose a realistic speed to everyone.