The hammerhead shark, a creature with an ancient pedigree, is endangered. Diver Jérôme Delafosse, together with Oris watch co-CEO Rolf Studer, are doing something about it.
Jérôme, you dive a lot, you need professional tools. How did you end up with an Oris?
During an interview with GQ, the magazine suggested 10 different watches. The Aquis Depth Gauge caught my eye: a bit vintage, with black and yellow, like Cousteau suits… and I loved the gauges. Plus, it was the only watch that looked like a real diving tool. When you spend at least eight hours a day underwater, night and day, you want something you can rely on, with diving tables.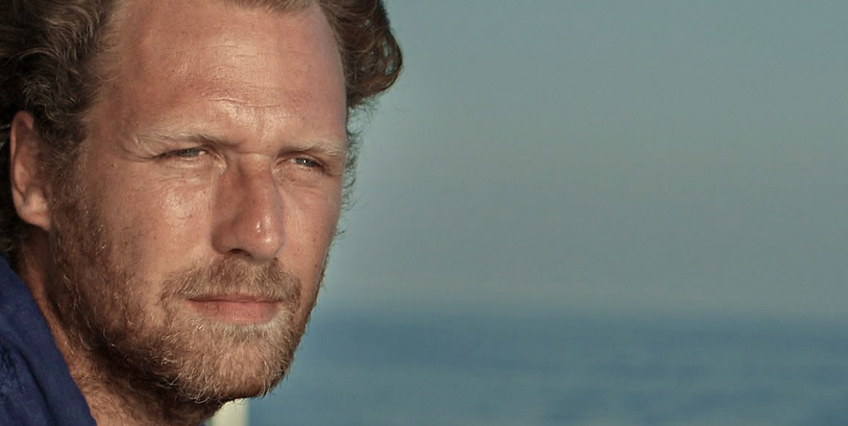 Jérôme Delafosse © Oris
How did the partnership develop?
Jérôme Delafosse: The journalist suggested I find a partner for my films about life conservation, and only Oris responded positively. I also liked the way Rolf worked with the Chinese artist, Liu Bolin. In my films I talk a lot about how western consumers are impacting the shark population. Oris had a different kind of commitment.
Rolf Studer: He was genuine, and that is where we connected. We felt that the man really makes a difference, he is not just a pretty face. We are about common sense, Jérôme is about common sense.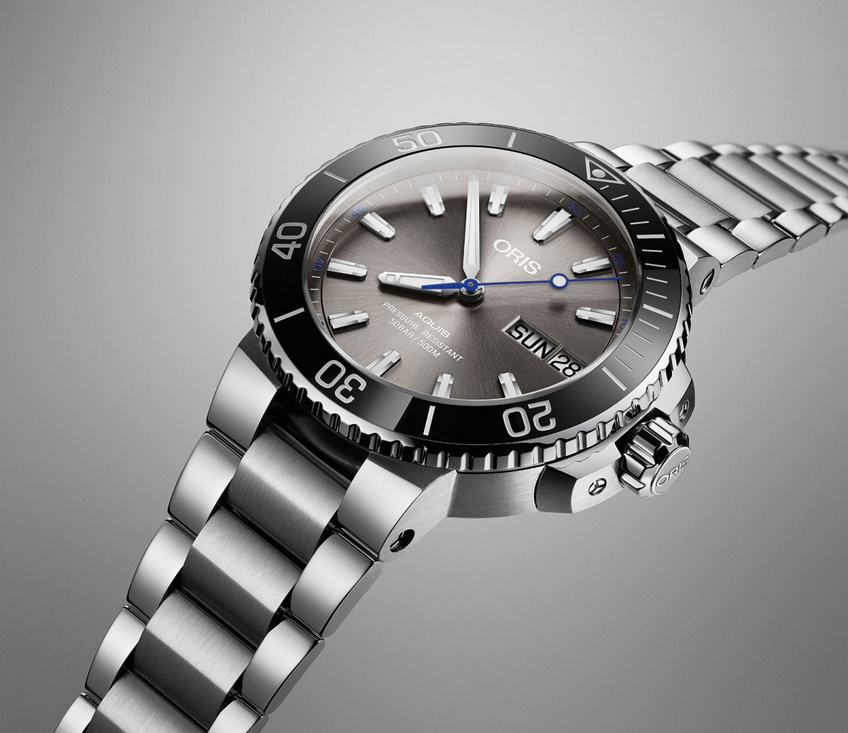 Oris Hammerhead Limited Edition
You have a new watch coming out, to support the protection of hammerhead sharks.
Rolf Studer: Sharks are at the top of the food chain in the oceans, and hammerheads are a very rare species. If we don't act now it will be too late. We need to get to know the hammerheads better, that means putting expensive tags on the sharks. That is what will make a difference, not just a glossy website.
Jérôme Delafosse: I chose the hammerheads as the most symbolic, emblematic species because in the last 25 years their population has been depleted of 90% in some areas. They used to be one of the most common sharks in the ocean. They also have a different image from the great white shark or the tiger shark. In my work, I try to change the image that people have of sharks. Hammerheads usually swim in schools during the day. They are extremely shy and very difficult to approach. It is not a dangerous shark. It is elegant, fine, beautiful and pure. The watch, I would say, gives this image of the shark, very stylish…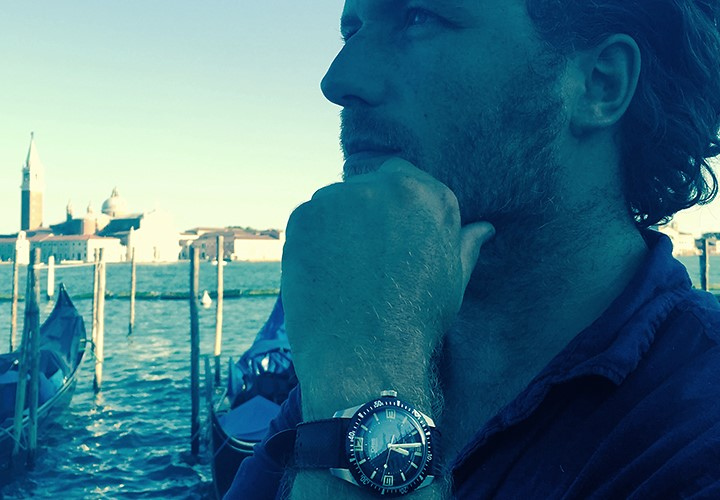 Jérôme Delafosse © Oris
So the money raised from the sale of the watch will go to buy GPS tags?
Jérôme Delafosse: A single tag generates a lot of information. About 100 million sharks are caught every year in the world. They are easy to catch because they are schooling, so they are victims of gillnets and long lines, those are adults and sub adults. The juveniles live near the shore and get caught by shrimp trawlers. They are targeted for their fins.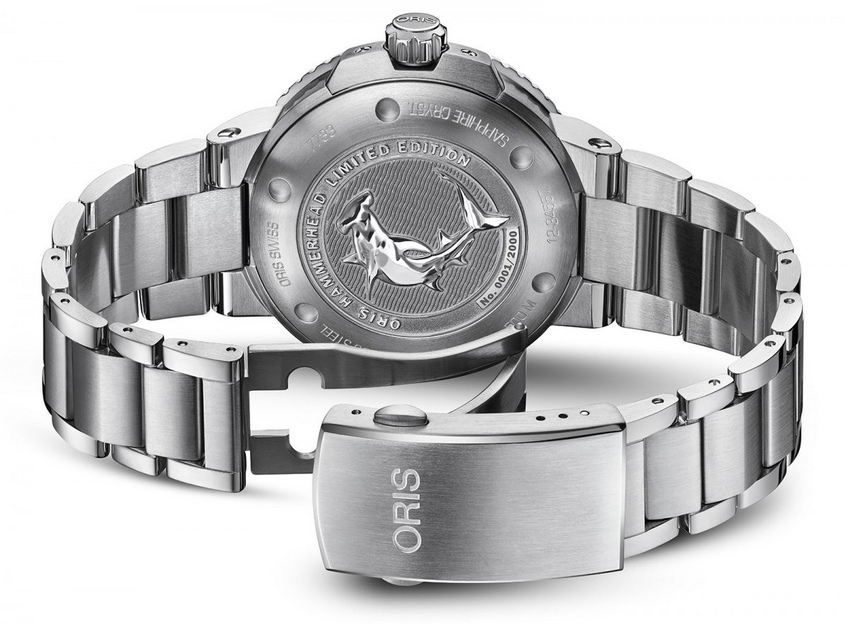 Oris Hammerhead Limited Edition
What do we know about the hammerhead?
Jérôme Delafosse: They are a bit of a mystery. They live in coastal waters when young, after that they go away. They have very special habits, such as going to a "cleaning station" near Cocos Island a few times in their life. They can cross 3000 kilometers of ocean just to have a parasite removed by a little barber fish that only lives in the rocks there. So we will tag them.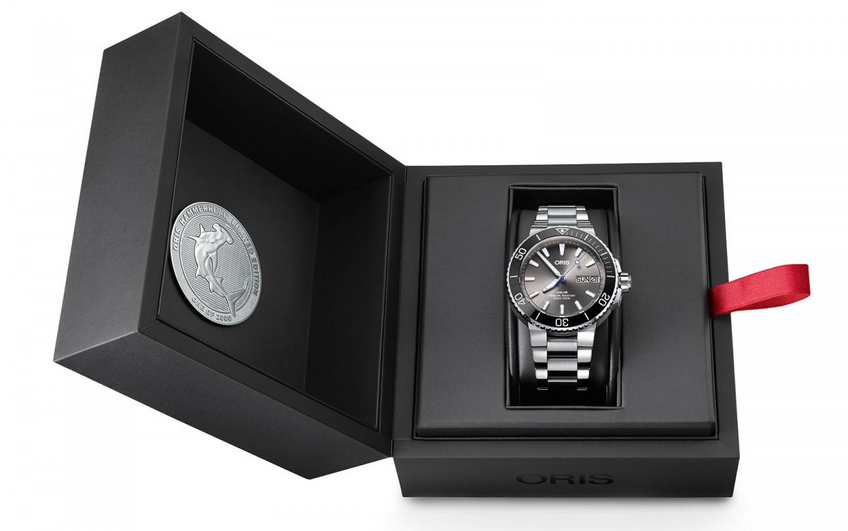 Oris Hammerhead Limited Edition
When can we expect some feedback from the field?
Jérôme Delafosse: The satellite mini pads stay about 6 months on the shark and will auto release after this time. At that point it will send all the data to the satellite and we will know what the shark had been up to: swimming distances, geographic location, migrations, water temperature and depth of dive. Where they are during the day, during the night? That's very helpful in protecting them. As long as you don't know an animal it is very difficult to protect it!
Rolf, a word about watchmaking and your tool watches. Are you still developing new calibers?
Let me say this: Mechanical complications must make sense, depth gauges, altimeters, a non-linear power reserve indication in a ten-day manual winder. When we design our watches, we ask: What makes your life easier? What gives you added values? Also, a watch shouldn't cost an arm and a leg.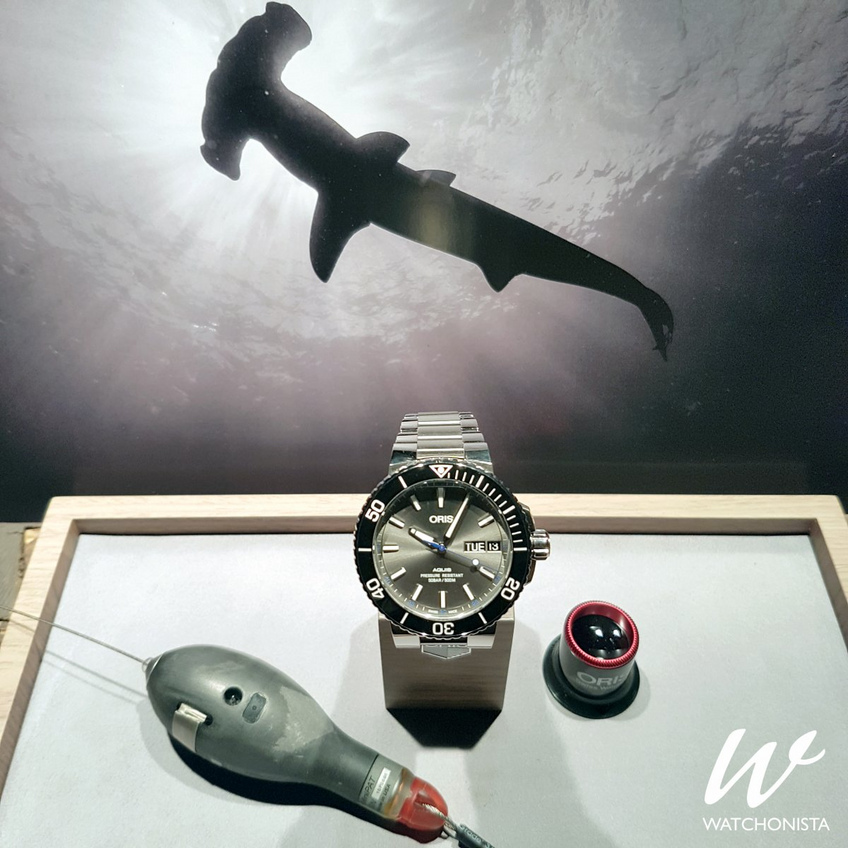 Oris Hammerhead Limited Edition
2017 will continue to be challenging year for the industry. What are the challenges, and what is your recipe?
Rolf Studer: We have done quite well over the past three years. This year we will double our market share. I think the reason is twofold. First, we have been able to wow people with our innovative ideas, including our reasonable price points. Then, times have also helped us. Things have gone back to normal to some extent, but we didn't need to change ourselves. We just continued doing what we do, but we do it better, and people started to understand and appreciate us. There is no magical recipe, it's very hard work to be honest.
Any last words, Jérôme?
Sure: I try to show consumers how to behave better. When people get a watch like this, they will be taking responsibility. We must learn to consume responsibly, whether at the supermarket or in the watch store. Because the watch by itself will not save the sharks! Each must bring a brick to the wall, so to speak. It is a collective effort.
Jérôme Delafosse and sharks © Oris