He's Bac[s] – and he's going, going, gone to Phillips
Ahead of the flagship Geneva sales, Watchonista analyses the arrival at Phillips of the biggest hitter on the watch auction scene and looks at other recent shifts in the business.
Geneva's flagship watch auctions held in May and November by Antiquorum, Christie's and Sotheby's have been coming around as regular as clockwork for years, but the run of sales beginning this Saturday (May 9) and lasting until Wednesday will probably prove to be the most interesting we've seen for a long time thanks to the return of Phillips to the horological scene - with none other than former Christie's star Aurel Bacs wielding the gavel.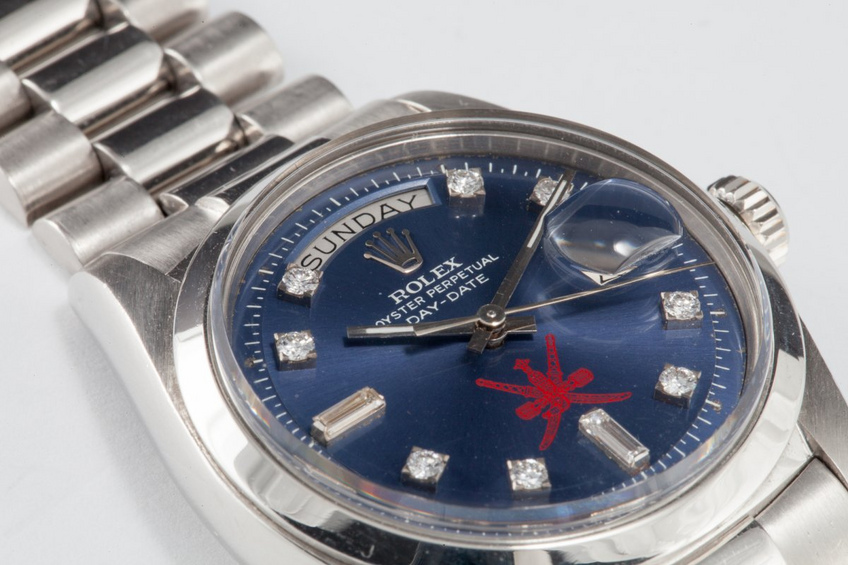 Glamorous Day-Date Auction | Lot 10: ROLEX Day-Date, 1802, stamped 1804 in the caseback, Platinum and diamonds, 1975
Serious game-changer?
You'll find details of the most important lots to cross the block during the five day auction marathon elsewhere on Watchonista, but here we'd like to explain how the Bacs/Phillips partnership could be a serious game-changer.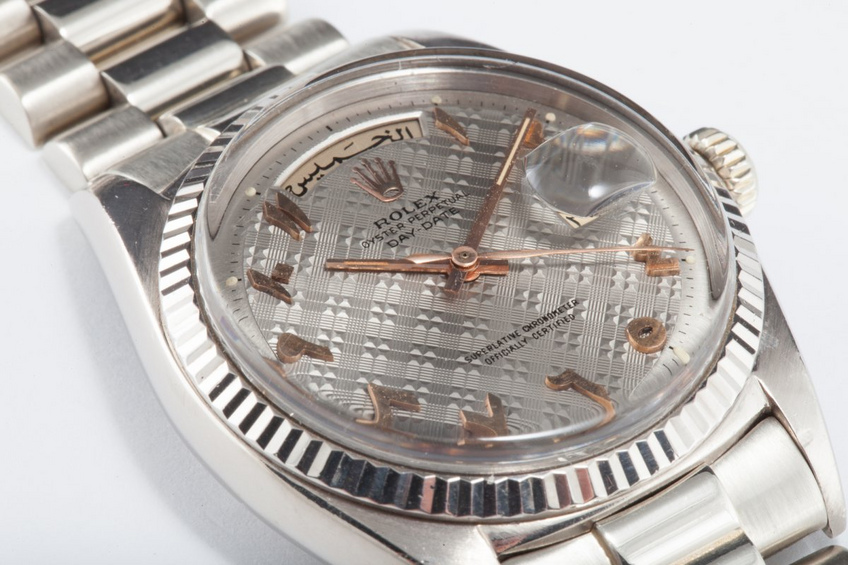 Glamorous Day-Date Auction | Lot 26: ROLEX Day-Date, 1803, 18k white gold, 1968
Phillips has been out of watch auctions for a dozen years, so November's announcement that it was returning in partnership with Bacs and Russo (the independent consultancy established by Bacs and his wife, Livia, after the couple left Christies at the end of 2013) was a serious bolt from the blue. As many Watchonista readers will know, Bacs became the biggest hitter in the business after joining Christie's in 2003 when it was a second-tier player in watch sales, taking it to number one with a turnover of $130 million in 2013.
Bacs & Russo advises private collectors, brands and museums on all aspects of the vintage watch business - and the Phillips deal allows the couple to remain independent, since they will be working in partnership with the house while also running the consultancy. Bacs's remit is to oversee the new watch department, organise sales, recruit international specialists and, inevitably, expand the business, notably in Asia and the U.S.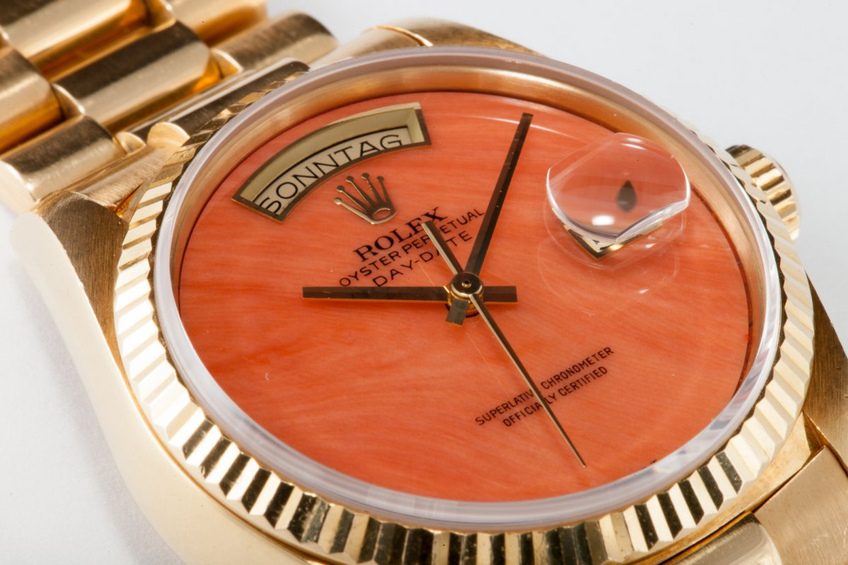 Glamorous Day-Date Auction | Lot 47: ROLEX Day-Date, 18038, 18k yellow gold, 1988
Aurel Bacs
"The idea was in the pipeline for months before the announcement," he explains. "I think such a partnership between an international auction house and a group of individuals is a first in the watch industry and we certainly have some big plans - but I think it would be naive to say at this early stage that success is guaranteed."
Past performance, however, suggests otherwise. Bacs, 44, began collecting and trading watches when he was still a teenager before abandoning law school in order to take up a job offer as junior specialist with Sotheby's Geneva. With mentors such as the highly respected Daryn Schnipper to guide him at the house, he soon found his feet and helped raise sale totals from the hundreds of thousands to the millions - and, after five years he was poached by newly-formed art consultancy de Pury and Luxembourg to facilitate big money private treaty sales for high-end clients.
But within six months, de Pury and Luxembourg had merged with Phillips auctioneers, which led to Bacs taking his first auction, at which he sold the ex-Marshall Tito Patek Philippe ref 1591 for $1.9m. He remained with the house (which evolved in to the present-day Phillips) for two years before joining Christie's in 2003 - and the rest, as they say, is watch auction history.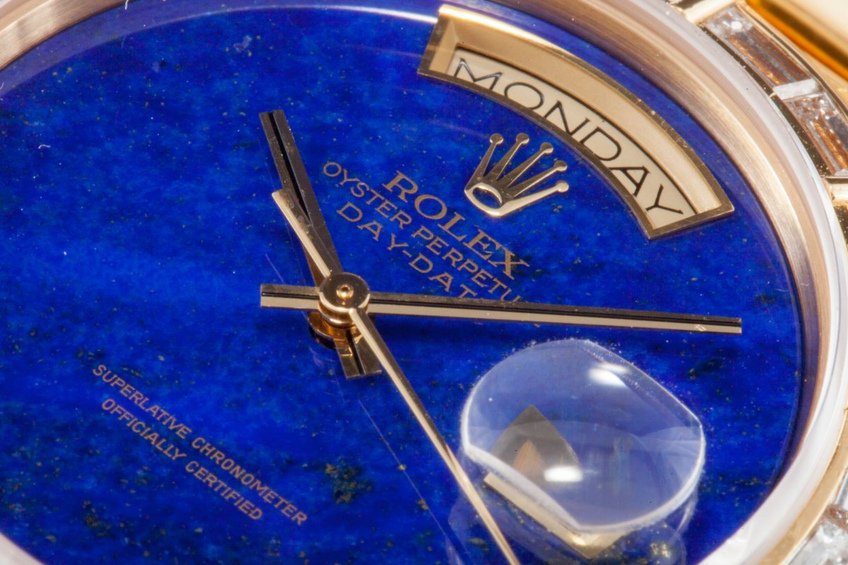 Glamorous Day-Date Auction | Lot 33: ROLEX Day-Date, 18168, stamped 18000 inside the case back, 18k yellow gold and diamonds, 1986
One particular industry pundit (who wishes to remain anonymous but who has more than 20 years' experience in the watch auction business with three major houses) believes Bacs's alliance with Phillips could prove to be a serious game-changer.
"Aurel and his team at Phillips have the potential to influence the market within a very short space of time. With rare vintage watches continuing to dominate at the upper echelon of auction prices achieved, Aurel will significantly effect Christie's future performance as important collectors would prefer to offer their prized possessions with a name they trust, regardless of the auction house they represent," says the insider.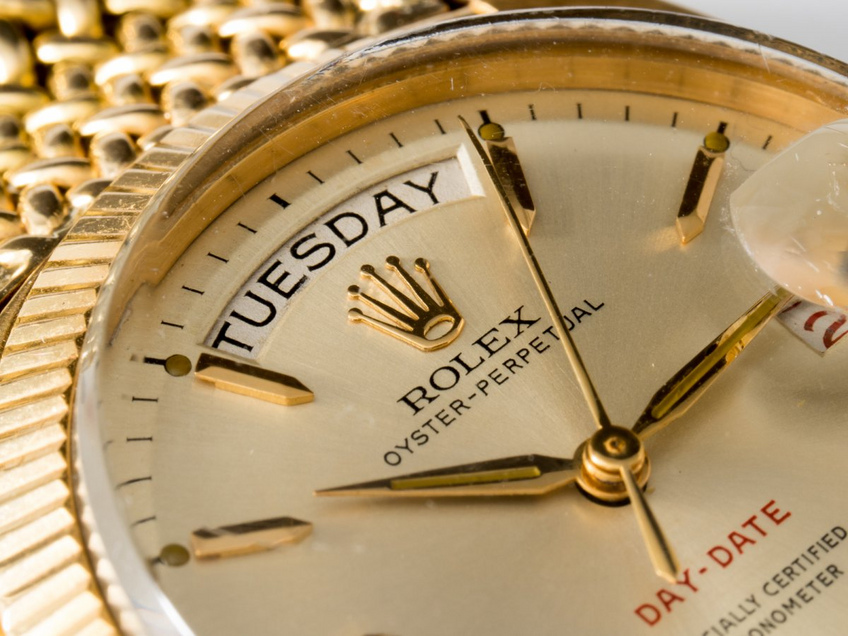 Glamorous Day-Date Auction | Lot 40: ROLEX Day-Date, 6511, 18k yellow gold, 1955
"On his return to the rostrum with Phillips I am personally confident he will restore faith in the market and once again dominate. At present the international auction scene is somewhat lacking in a leader collectors trust across a spectrum of knowledge. This lack of passion and knowledge has effected the quality of watches offered at auction and subsequently prices achieved. Aurel and his team possess both the passion to source only the best vintage watches and the experience to assess the condition and estimate auction value correctly. By offering only the finest examples, Phillips will inevitably achieve the highest prices - some collectors are already saying that the Christie's dominance is over."
Watches only
Another former Christie's watch department veteran, Nathalie Monbaron, has also defected to Phillips as the department's business development director, and eminent collector Paul Boutros has been taken on as 'international strategy advisor' working out of New York. Phillips' London watch operation, meanwhile, will benefit from the experience of two high-level former Bonhams specialists - Kate Lacey and the second to be annouced soon...
.Glamorous Day-Date Auction | Lot 51: ROLEX Day-Date, 1831, Platinum and diamonds, 1977
Bacs and Phillips have also secured the job to conduct the high profile, biennial 'Only Watch' charity sale (which is backed by Watchonista). Although the previous five editions have been staged in Monaco, this year's will take place in Geneva following a world tour of the 40 unique pieces, which commences at the Monaco yacht show on September 23.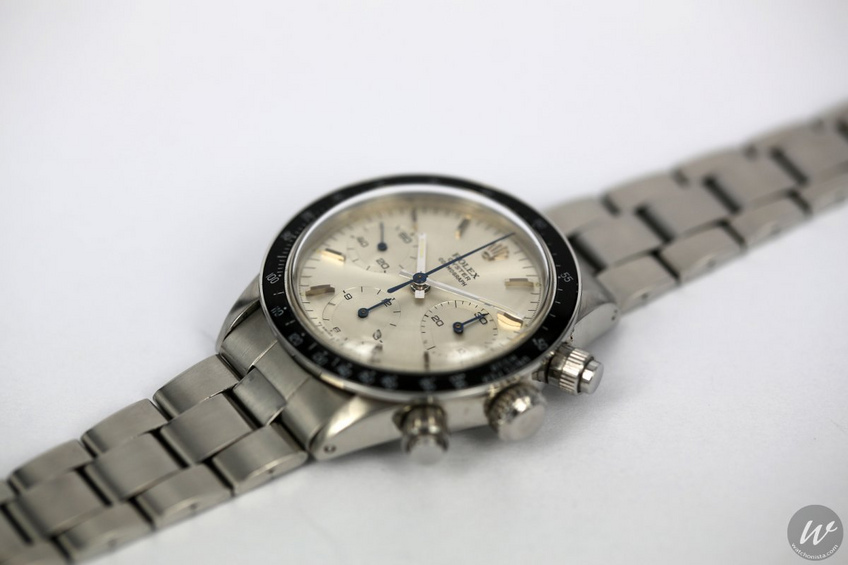 The Geneva Watch Auction: One | Lot 214: ROLEX Oyster Cosmograph "Albino", 6263, stamped 6262 inside the case back, Stainless steel, 1971
There have been significant changes elsewhere in the watch auction business, too. Bonhams UK operation will now be headed by Jonathan Darracott - who followed a long career at Sotheby's with positions as head of the Juvenia watch brand before going on to oversee Breitling's UK service operation - while ex-Sotheby's watch boss Geoffroy Ader has joined Antiquorum to establish its on-line watch store in competition with the similar 'Christie's Watch Shop' established by the firm's international department head John Reardon.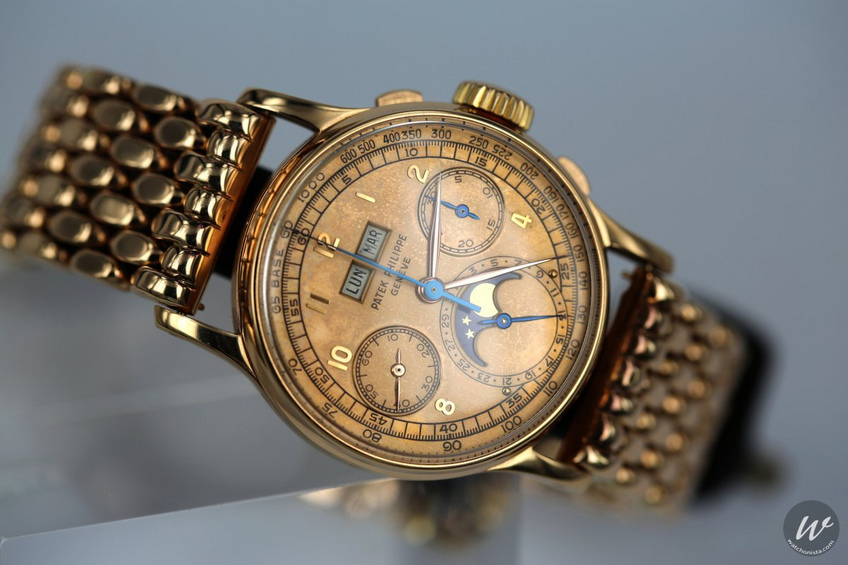 The Geneva Watch Auction: One | Lot 165: 1518, 18k pink gold, 1948
Sotheby's, meanwhile, continues with Tim Bourne as its worldwide head of watches - but the rumour is that he is set to return to the UK to re-establish the firm's watch sales in London.
The Geneva Watch Auction: One | Lot 164: PATEK PHILIPPE Calatrava, 570, 18k pink gold, 1943
So all told, 2015 looks set to be a happening year in the increasingly complex world of horological auctions... and we can hardly wait to see what happens at Phillips this weekend.