Exclusive, The Fondation de la Haute Horlogerie publishes its "Livre Blanc"
This reference book is a label that defines Haute Horlogerie criteria. Altogether, it covers seven areas of expertise that serve to evaluate watchmaking brands seeking to join this very closed circle.
Published by the Cultural Council of the "Fondation de la Haute Horlogerie", this book is a compendium of all the skills that are intertwined in Haute Horlogerie, both related to watchmaking and to applied arts. By establishing the greatest categories of Haute Horlogerie and providing defining lines for each of them, four specific segments have been created – historical maisons, modern brands, luxury brands and designer-craftsmen.
Fabienne Lupo, President Managing Director at Fondation de la Haute horlogerie
Seven areas of expertise for an objective evaluation
Seven areas of experitse have been established that take into account all the distinctive characteristics and know-how needed to guarantee watchmaking excellence. These are: R&D, production and technical skills, style-design and artistic expertise, history and DNA, distribution and after-sales service, experts and collectors, public image and communication, and training. The aim is to be able to assess a brand based on the objective and quantifiable criteria chosen for each area by experts. Each criteria can be evaluated on a linear scoring scale from 1 to 10 where 1 is the lowest and 10 is the highest.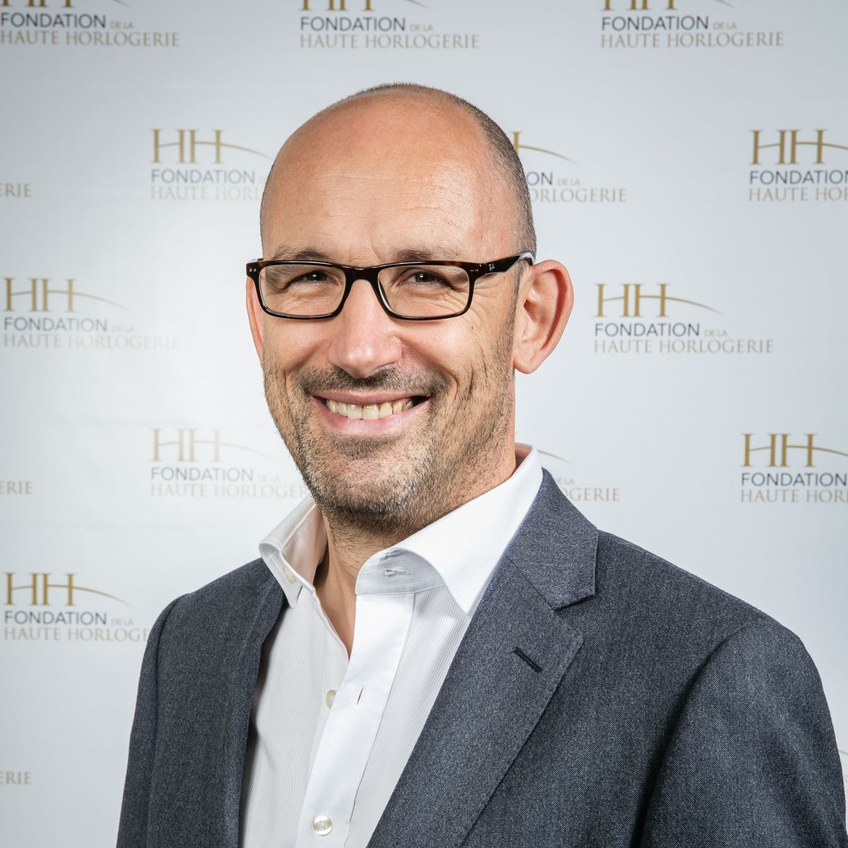 Pascal O. Ravessoud, Director of Missions & General Secretary of the Cultural Council at Fondation de la Haute Horlogerie
Subjectivity and final score
The final step is a personal assessment of each member of the Council (experts in the seven fields and members of the steering committee), which is based on a 1-to-10 scale for the criteria applicable to Haute Horlogerie. The final score is the result of adding up the objective and subjective assessments, taking into account that the former is worth 65% of the final score and the latter 35%. Finally, there is a weighing scale for each one of the areas of expertise depending on the segment to which a brand belongs.
Brands which score between 5.7 and 6.3 are subjected to a vote from the Council. Brands with lower scores may be reassessed within two or three years.
Pictures copyright: Fondation de la Haute Horlogerie
President of the Fondation de la Haute Horlogerie (FHH) and Manager of the Salon de la Haute Horlogerie (SIHH), Fabienne Lupo, leads – with her magic...
He addresses the question in  journalistic research published as a book, which is today among the top 5 best-sellers in French-speaking Switzerland....