Mysterious watches: magic and illusion in the service of movements
The etymology of the term 'watch' itself evokes the pleasure of showing. However, if only to go against the flow or to transfigure time, some watchmakers, magicians at heart, have largely based themselves on pure mechanics to make time display levitate. Let's explore!
It takes a little bit of poetry and magic to create a timepiece with a mechanism that essentially makes the piece's hands look like they are revolving in space and displaying time magically.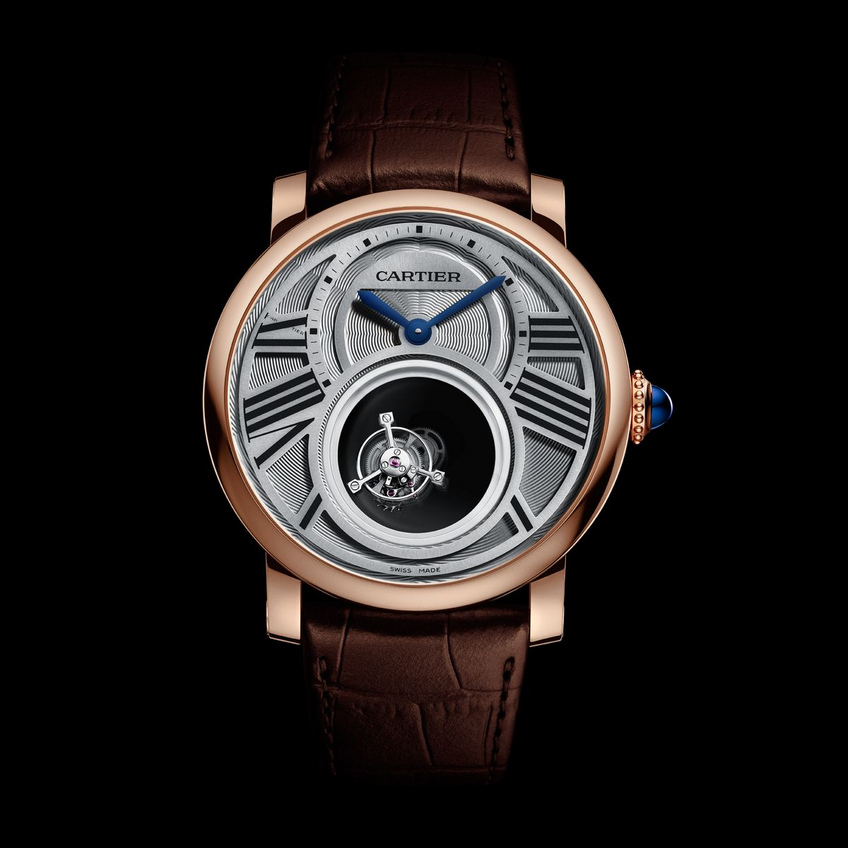 Cartier Mysterious Double Tourbillon
In the beginning there was void
The inventor of this method was 19th-century French watchmaker Jean-Eugene Robert-Houdin. History has it that the watchmaker, who was born in Blois on December 7, 1805, and who died on June 13, 1871, took an interest in illusion and "conjuring" when a bookseller sold him the encyclopedic dictionary of fun with mathematics and physics instead of a draft of watchmaker Ferdinand Berthoud. Roubert-Houdin is today considered by illusionists to be the father of modern prestidigitation but he was also the master watchmaker behind the first mysterious clocks.
Montblanc Grand Tourbillon Heures Mystérieuses
A specialist in optical illusions and an exceptional mechanic, he introduced his first mysterious clock at the ninth Exhibition (Exposition des produits de l'industrie française) in May 1839. It obviously created a buzz and was a huge success. For the record, it was Parisian watchmaker Maurice Couet who revived mysterious clocks thanks to the fascination Louis Cartier had for them. The first one, named Modèle A, was delivered to Cartier in 1912.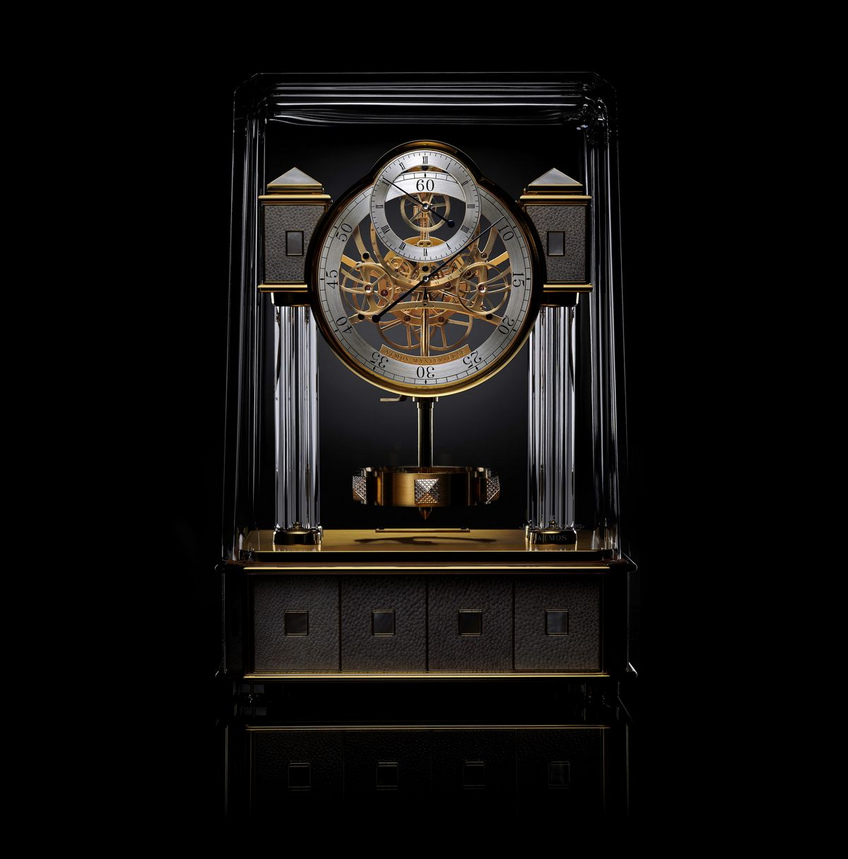 Jaeger LeCoultre Atmos Mystérieuse
Hour "H" gravitation 0
Cartier was a visionary who took a keen interest in instruments with hands floating in space. Lacking any apparent connection to the structure of the piece, said hands did however display time perfectly. The absolute incarnation of luxury, these pieces have for years defied comprehension and appealed to many with their mysterious functioning. Since 1912, i.e. for over a century, Cartier has been paying tribute to the magic of "levitating time" through its creations. In an endeavor to miniaturize this particular skill, in 2013, Carole Forester-Kasapi's team started creating watches with an increasingly mysterious side every year.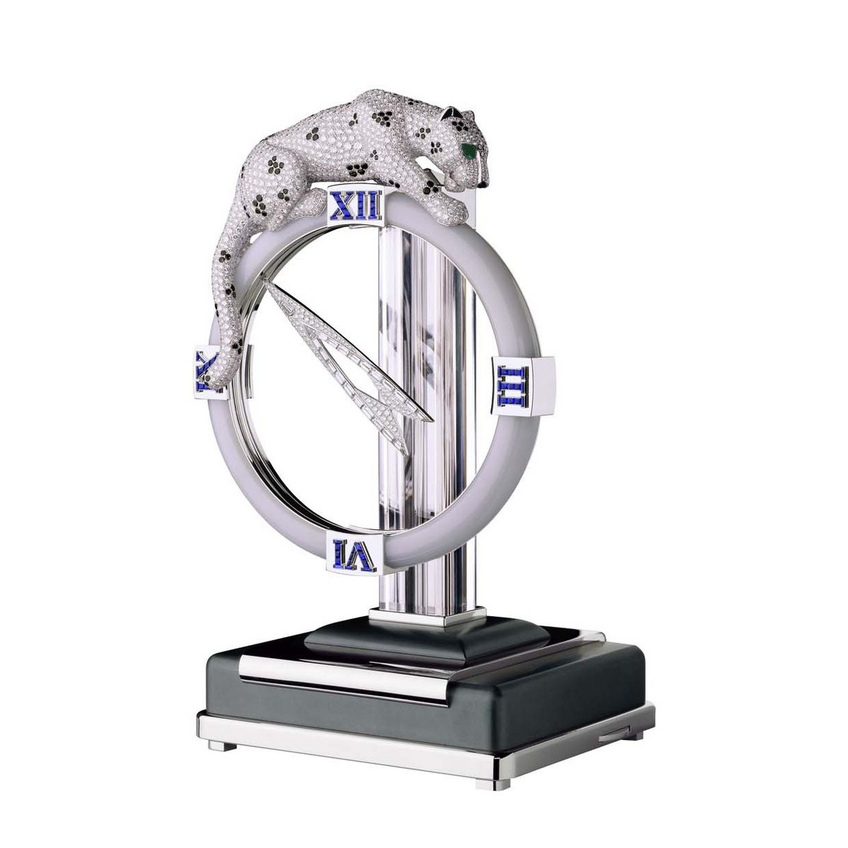 Cartier Pendulette Mystérieuse
The first ranges to be introduced were the Rotonde Mystérieuse and the Rotonde Double Tourbillon Mystérieux. But they say good ideas are common and thus, the mysterious time display had already caught the eye of other brands. For instance, since 1993, Quinting has been producing quality references driven by in-house quartz movements housed in the case's ring; an original assembling method Dior borrowed for its Christal Mystérieuses. Or take Russian watchmaker Konstantin Chaykin, whose pieces were less famous but just as interesting as they also celebrated this visual magic.
Keeping up the mystery
In any case, of all luxury watchmaking brands, it is usually Cartier's enthusiasm for mysterious time display that is reiterated. Yet, according to watchmaking history, it is not the only brand to have tried the mysterious display. Indeed, other brands, Van Cleef & Arpels obviously amongst them, have also produced original clocks and other timepieces with the mysterious appeal.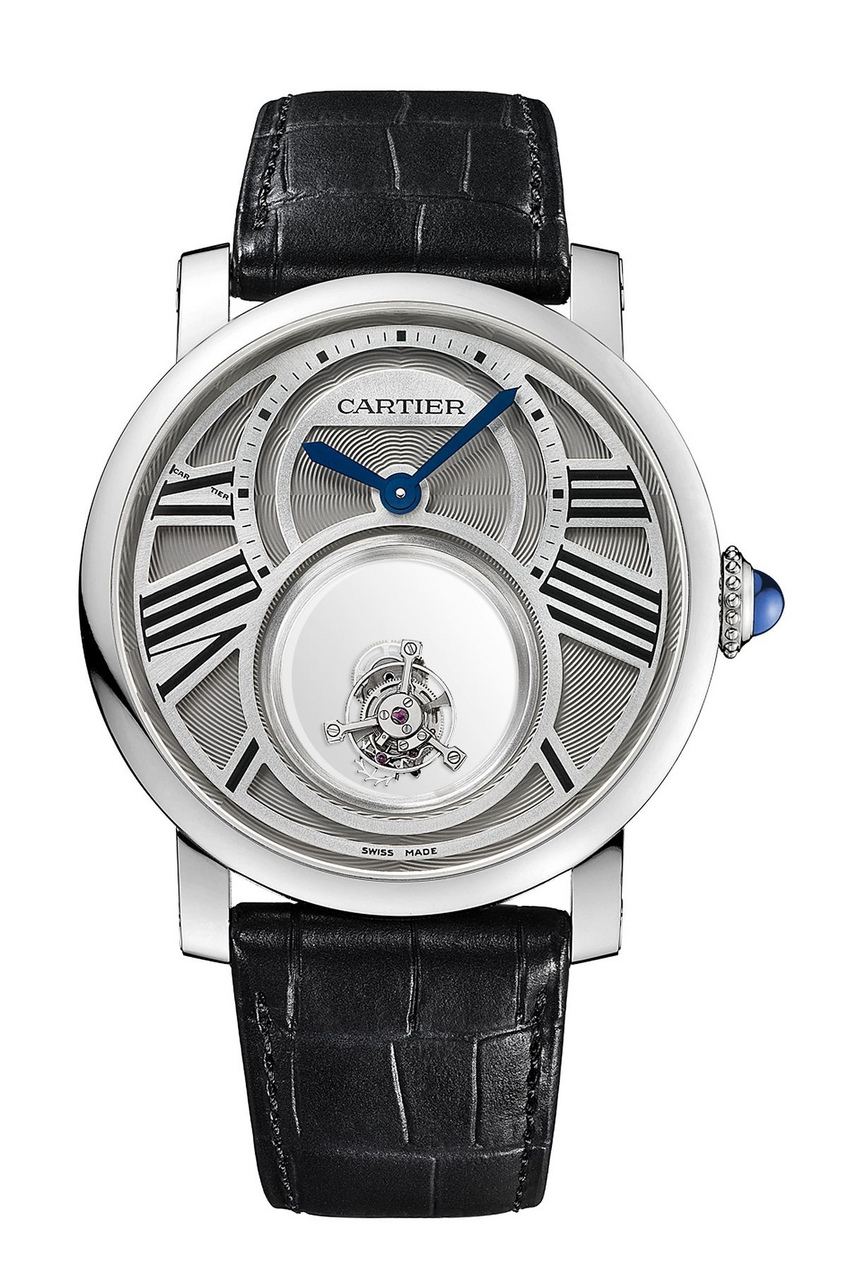 Cartier Rotonde Double Tourbillon Mystérieux
Jaeger-LeCoultre and Montblanc, with the Grand Tourbillon Heures Mystérieuses introduced in 2008-2009, also have an important connection to mysterious time display.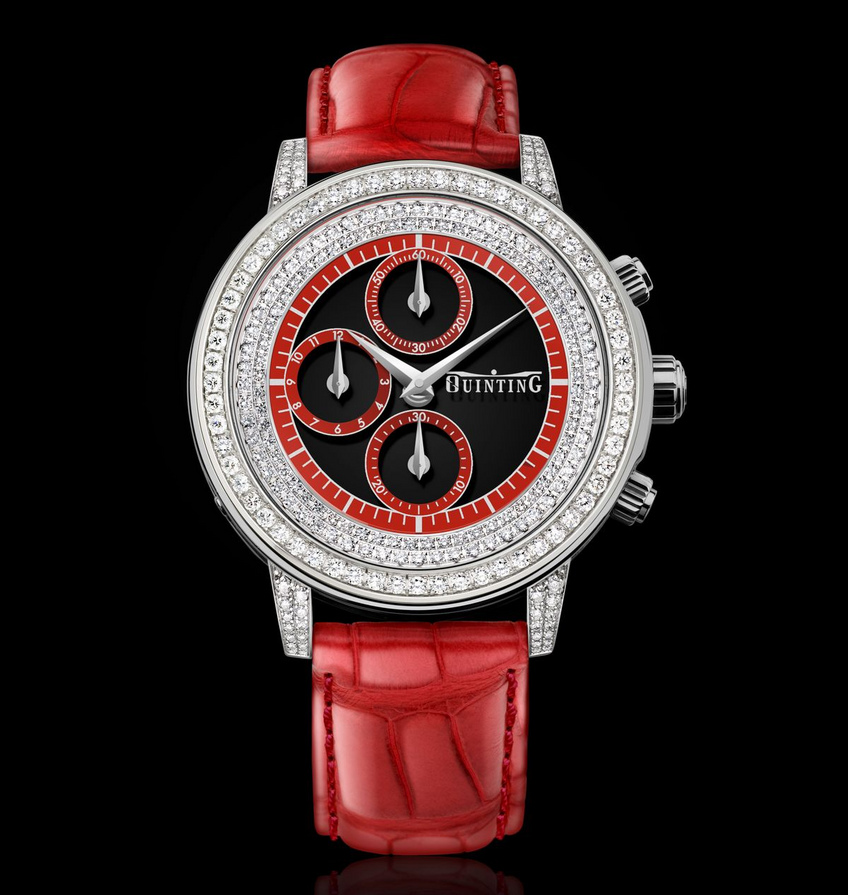 Quinting Mysterious Chronograph
And let's not forget the recent mysterious Atmos, which has a hidden winding mechanism (the gas capsule) that in turn lightens the piece both literally and visual. It would, however, seem that Cartier will introduce a new chapter in this demanding discipline in 2016. And incidentally, the brand's production of mysterious clocks is continued every year to bring amazing watches to the brand's stand at the SIHH. But, mum's the word, we won't say anymore. The piece will only be revealed at the official opening of the SIHH and you will discover it on D-day. This watchmaking complication will undoubtedly once again push the limits of mystery to include the art of magic transparency in the founding tradition of Cartier's legacy.