Madison Time in New York - Patek Philippe only
In the New York midtown district the workshop founded by Michael Safdie is bursting with a watchmaking soul focused on Patek Philippe. Madison Time is THE detour for the initiated missing vintage of museum proportions.
«I'd rather buy an important Patek Philippe piece than anything else in the world» says Michael Safdie to his Watchonista's interlocutor, armed with passionate and photographic lenses. Collectors get along well.
So much more as the master Patek Philippe, withdrawn from other businesses which flourished so well that he was able to afford giving time to his hobby, is unsparing of his time when he has here to explain a piece in its rare version, there in what makes it iconic. From being one of the most important clients of auction bids or Patek Philippe exhibitions, he moved on to being behind the curtains. From now on, it is him who advises, transmits and welcomes.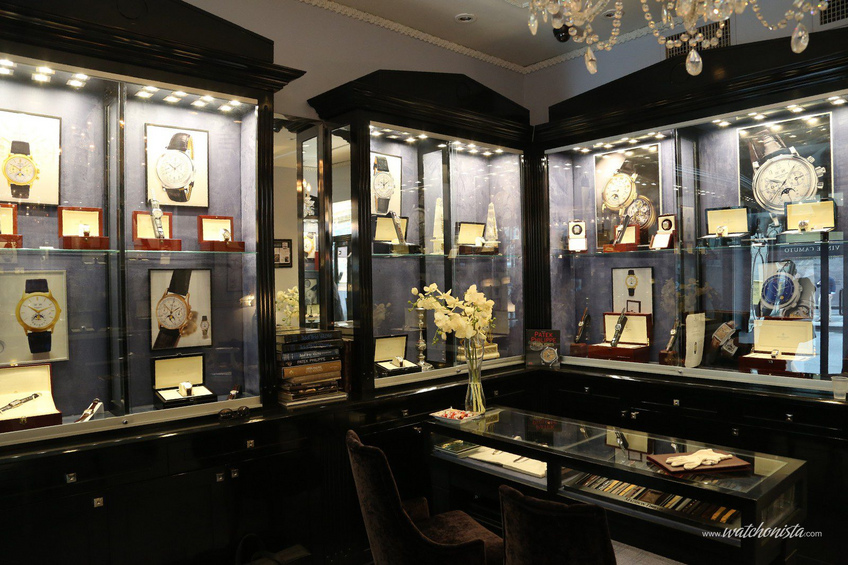 "Everything in this small exclusive workshop is entirely devoted to Patek Philippe, the watches of course, but the literature as well, the works of the brand, the original presentation-cases, the dome clocks. You enter, you find yourself directly in a fair, a kind of ultra-exclusive museum-shop where there is only single-brand vintage", marvels Alexandre Friedman, co-founder of Watchonista.com, returning from New York.
Watch upon a time, Ellipse en Or
Everything started when Michael Safdie was 22 years old. Fan of the brand from his earliest childhood, he became crazy about a gold Ellipse model which he managed to acquire. From this moment on, the Patek Philippe virus had found in him one of the most conducive lands to its development. Is it serious Doctor?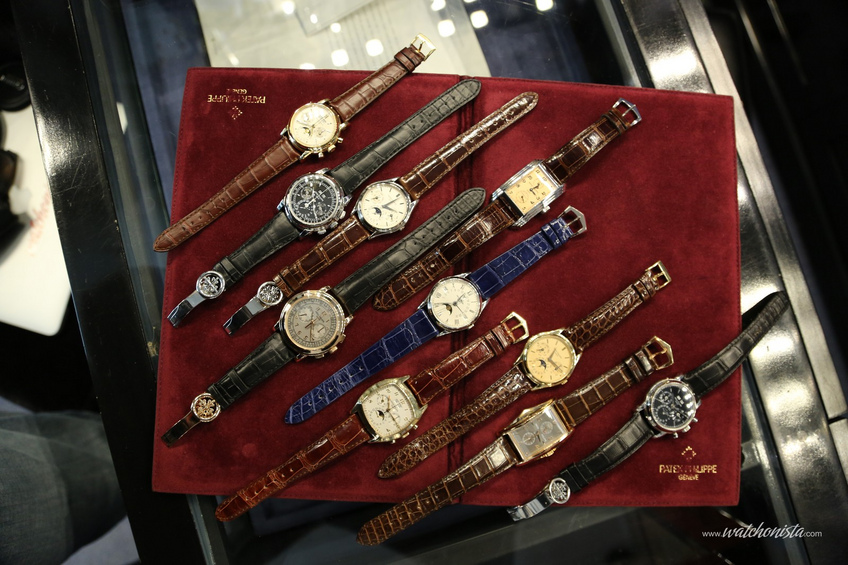 The affection naturally developed a year ago through the opening of this particular gallery between Madison Street and the 61st Street. It is obviously founded on unlimited respect for the brand as well as for those who are in its control. Here, no e-shopping is available; it is pure service which is offered. You do not emerge unaffected because, in passing, the visitor is immerged in a cultural and historical melting pot. "Michael Safdie possesses a knowledge worthy of a passionate, a remarkable expertise of the brand. In his gallery, the watches are in a good state, in their 'original juice' and the product range is of very high quality", Alexander Friedman was enthused.
Itinerary of a spoiled client
On the fringe of his personal collection, this passionate, known as the white wolf by all who the auction planet consists of references, is renowned for his reasonable prices and margins. He does not sell at all cost, some of his pieces are rare because they exist in different high-historical-value added variants. What's more is that, contrarily to auction bids where there is a lapse of time between the first visual contact and the formal acquisition of a tempting timepiece, at Madison Time, the watches are present and the decided buyer can walk out with the watch of its choice on its wrist.
Did he become a competitor? On the baize-covered world carpets dedicated to hammer-induced auction, some would whisper that he is. Nevertheless, in the end, he remains the excellent client that he has always been.
Patek Philippe reference 5016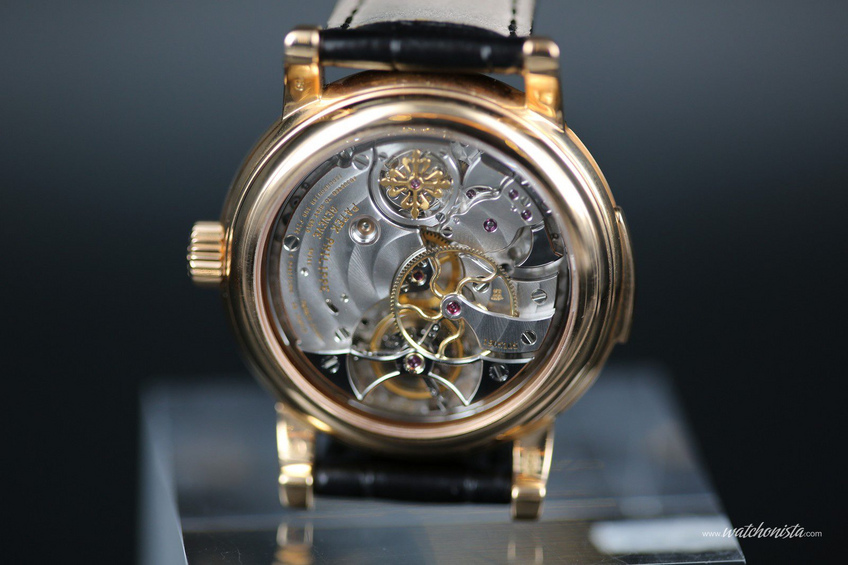 Patek Philippe reference 5016 movement

Known to be a very good customer himself, to the extent of jumping into the next flight as soon as an auction bid is announced, Michael Safdie is a tireless Patek bargain hunter. He needs to get business going at his Ali Baba's cave in the heart of New York. His passion is communicative everywhere and his financial surface is convincing. A privileged position, allowing him to build up his own collection. Pieces, which are around fifty according to the estimates that are spreading, that he will not surrender for anything in the world. "Some 10 to 12 years ago, I detached myself completely and have never again worn any of my other watches. Every time I looked at my wrist, I wanted to see nothing but a Patek". An ultimate confession for this survivor of a crafts market where the gained and well assumed fortune did not always have such a patrimonial load and ramifications in the history of human ingenuity. From the looks that he sends to his watch from time to time, there is no doubt that no kind of commutator will be able to interrupt the electricity passing from his eyes to his wrist.
Michael Safdie video inteview at Madison Time New York: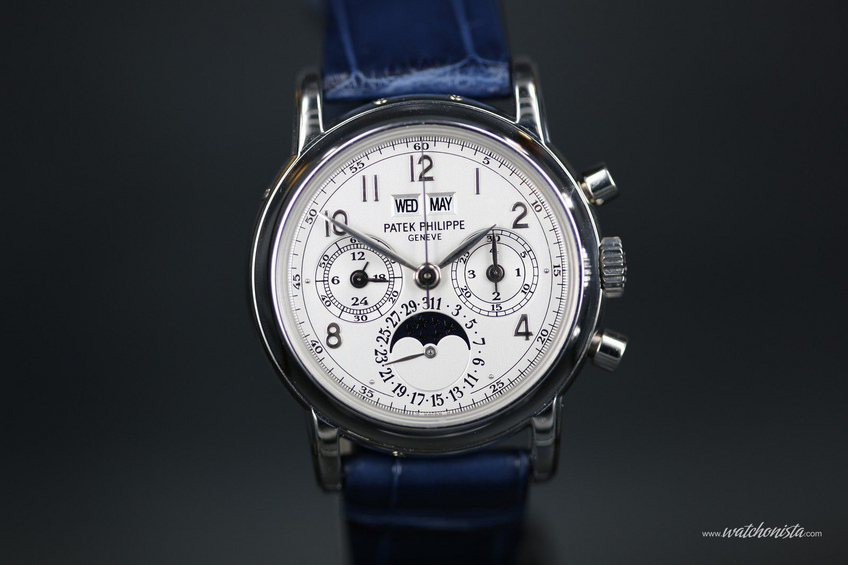 Patek Philippe 3970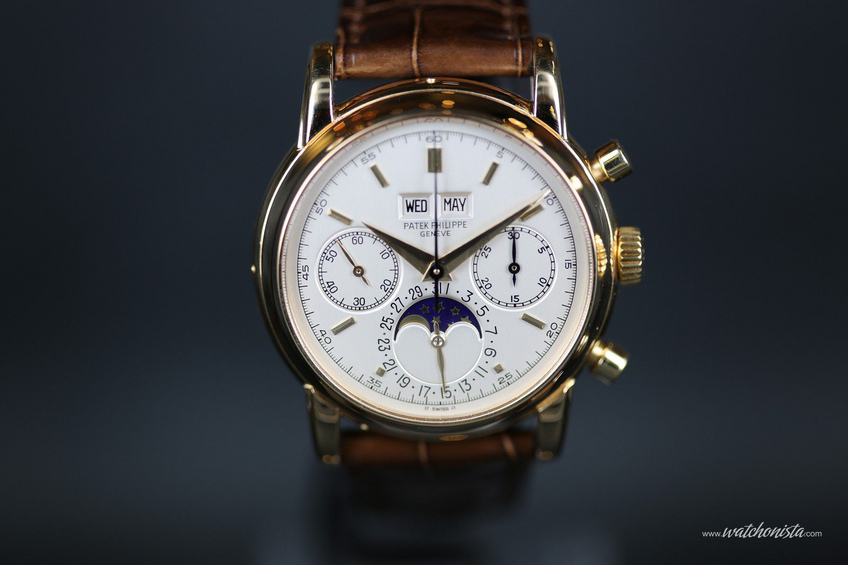 Patek Philippe reference 2499
Madison Time: 25 East 61st Street New York - NY 10065 (USA)
Phone: +1 212 355 8200
http://www.madisontimewatches.com/