Baselworld 2013: The Time Traveler of Jacob & Co. EPIC SF 24 - An original multizone display
Undeniably holder of an identity placed under the sign of the management of time across time zones, Jacob & Co persists with this new 2013 product capable of indicating the hour in 24 towns of the world. This 45mm mechanism in white gold, pink gold or grade 5 titanium is inhabited by a Concepto base 2200 calibre with automatic winding, 40 hours of power reserve, enriched with the GMT SF24 module especially developed for the brand by Studio 7h38.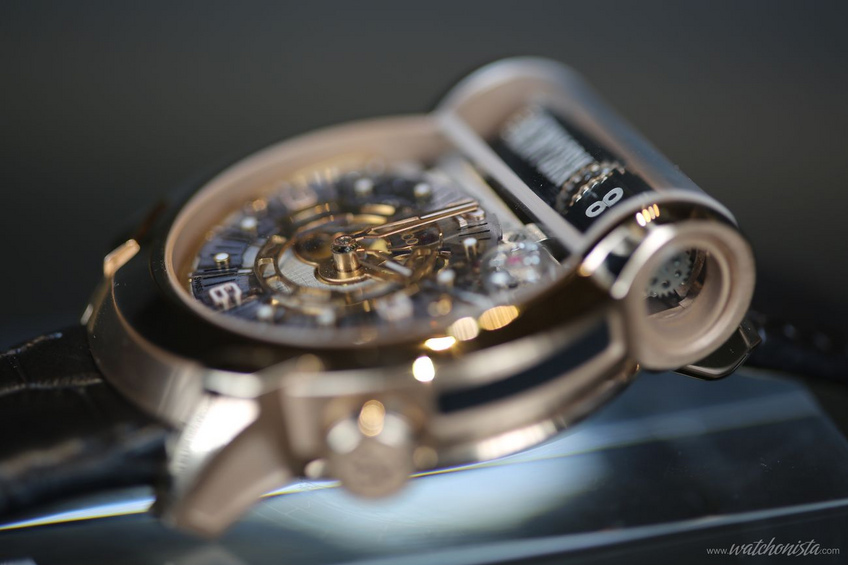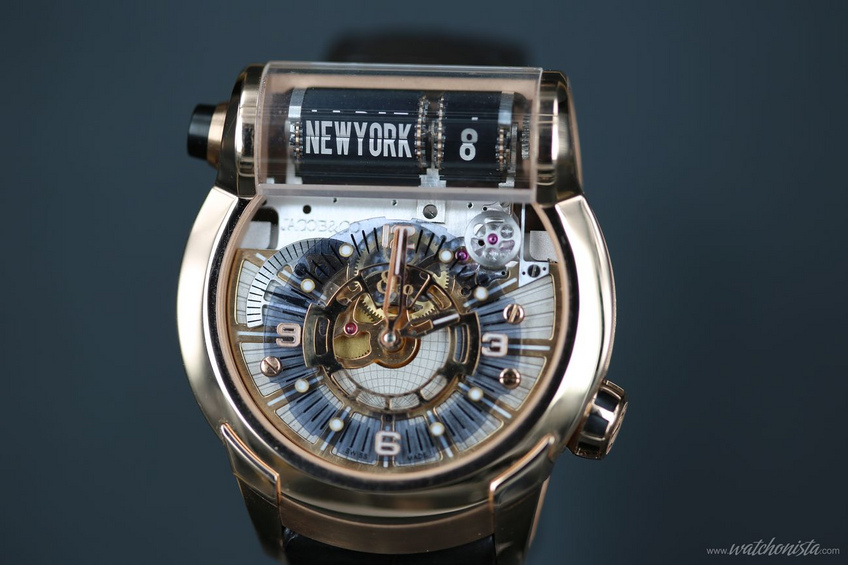 Laid out horizontally on the top of the piece, a glass made tubular curvature contains a system displaying the name of the towns in a style inspired by airport display boards, globally known to the travellers. Who, in fact, hasn't remained in an airport or a train station where these uplifting dashboards change one after the other, revealing, sometimes in a progressive way, the name of a town or the time of departure ? The time taken to find the timetable or the next destination, this magic show, between mechanical game and optical effect, is reminiscent of escape whish!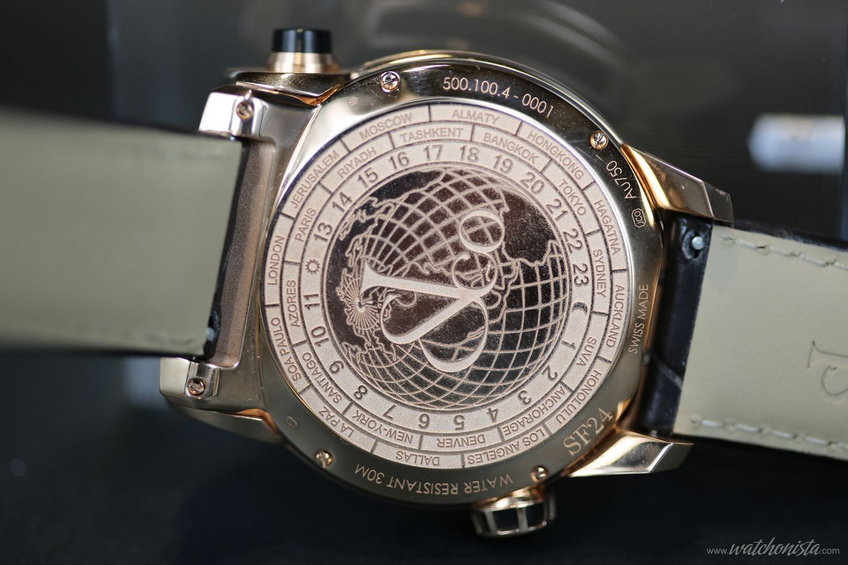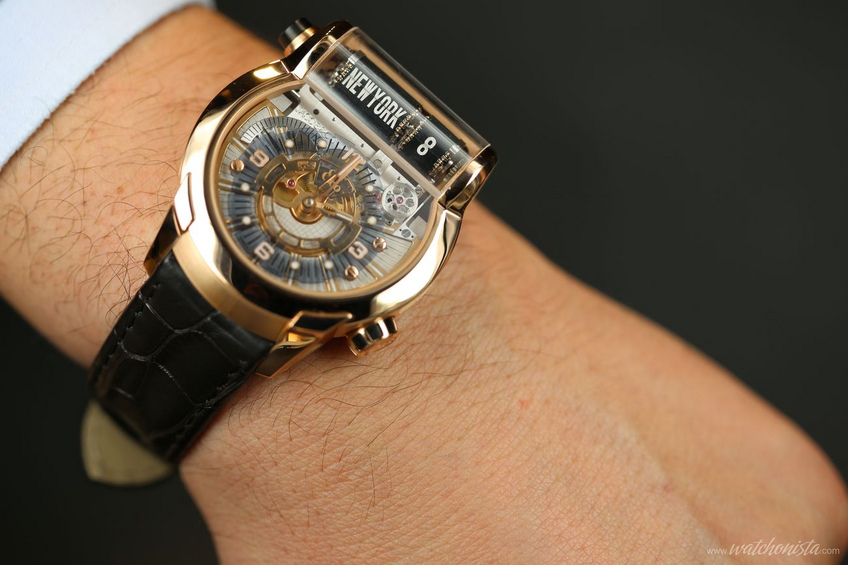 From the Changui airport in Singapore to the Atlantic City Rail terminal of Zurich, the same components in movement collapse their numbers and letters to reveal their precious information. From its New York flagship store opened in 2004,the Swiss made luxury watchmaking according to Jacob & Co, which appeared 25 years ago and sometimes also synonym of fine jewellery, shines once more in the register of universal outrageousness nourished by creativity with no borders.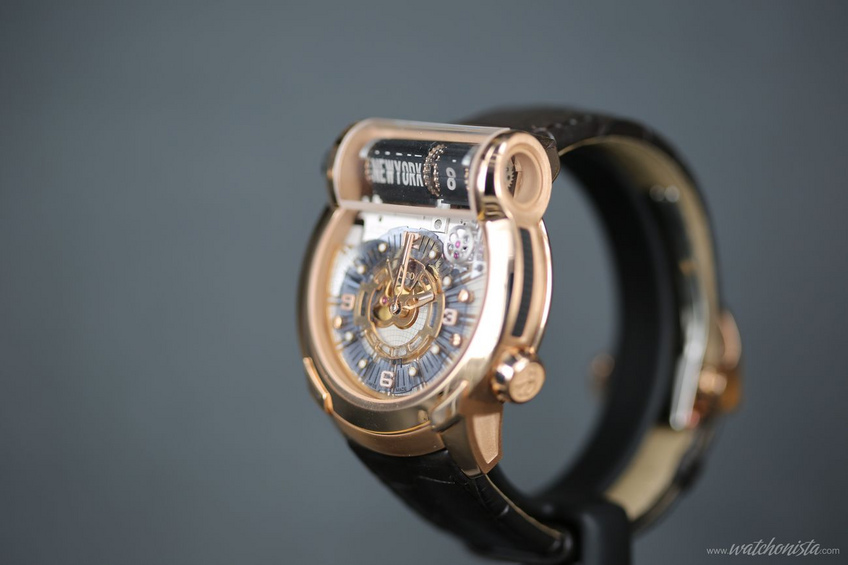 By
Rhonda Riche
,
Editor-At-Large
Jacob Arabo's eponymous brand is forging a clear path to horological legitimacy. 
If you are a Jet-Setter, a business traveler or a watch enthusiast, get ready for the last horological creation of Jacob & Co.