Baselworld 2013: Harry Winston OPUS XIII - The Watch of all Superlatives
We had the opportunity to discover the Harry Winston OPUS XIII, an amazing watch developed in collaboration with master watchmaker Ludovic Ballouard.
The Harry Winston Opus XIII is the watch of all superlatives : 660 components including the hands, 242 functional rubies, 59 minutes hands and 59 blade springs carved from a single piece of steel, 11 Triangular shaped hours...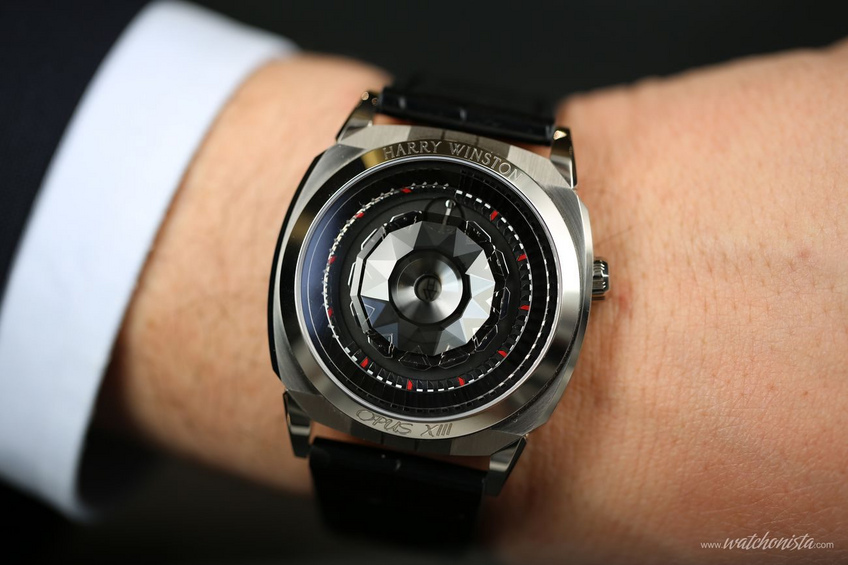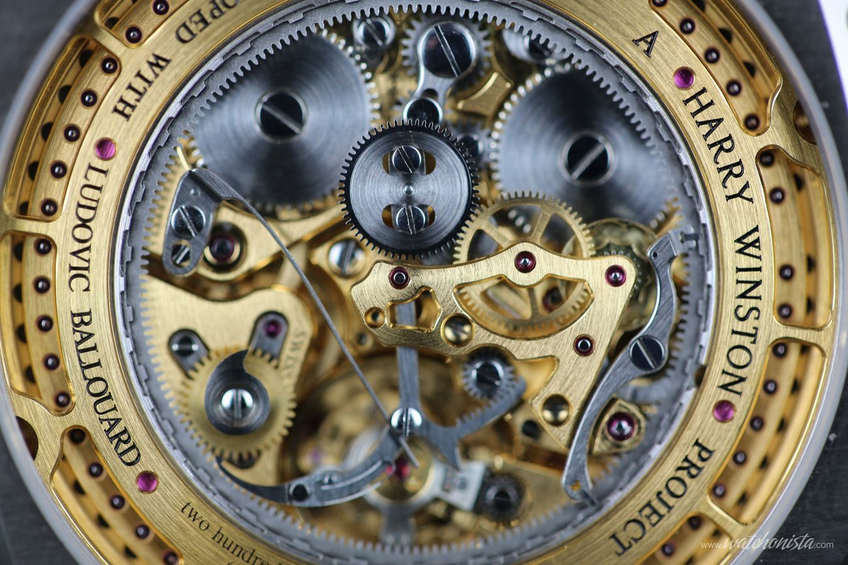 For a better understanding of the way the watch functions, have a look to the official video below and the Harry Winston Opus XIII official press release.


We will soon publish a full review of this pure watchmaking project. Meanwhile, thanks to a slide that allows you to go back in time, the Watchonista's space dedicated to the OPUS history allows you to explore again this incredible saga, which portrays the most renowned independent watchmakers of our era.
On the day of the official Opus presentation, Monochrome had an appointment with Harry Winston to view their watches and viewed the latest Opus interpretation. Each year, Harry Winston releases an Opus creation, giving the world a unique horological creation. The tradition of an Opus began with Max...
Each year the Baselworld watch show begins with a set of simple rituals such as anticipating amazing new things from Rolex only to see an existing watch in a new color, and once again finding that Patek Philippe isn't going to make a futuristic looking timepiece. Among the necessary things to do...
By
Vincent Daveau
,
Managing Editor France
THE DESTRUCTURED HOURS: HARRY WINSTON TIMEPIECES Established in New York in 1932, Harry Winston slowly built a reputation as a prestigious jewelry-making...
By
Joel Grandjean
,
Editor in Chief
Tribute to the immediacy of time jumps An unexpected encounter between traditional watchmaking and aesthetic-technical innovation, the Harry Winston Opus...
The opening of BaselWorld 2013 coincides with the end of titanic works.It's time to discover the place, to touch base. The usual setbacks and surprises...
By
Joel Grandjean
,
Editor in Chief
There are only a few different ways you can measure time in a mechanical watch, but when it comes to showing it, the field is wide open to inventiveness and...
Opus XIII has only one thing in common with any other watch and that is its balance and escapement; the rest of the mechanism is pure invention, the brainchild...