Autumn sales: What's next?
With the debut of a fourth competitor under the hammer of Aurel Bacs in May 2015, it is more interesting than ever to analyse the results of this Geneva auction season.
From my humble opinion, although the top scorers remain between Patek Philippe and Rolex, we have seen more diversity through the selection of watches than for the last auctions including marine chronometers and other technically interesting watches. At Sotheby's, I appreciated the selection of Vacheron Constantin with lot 153 depicting the Shah of Iran that sold for a total of 50'000 CHF and that was obviously surpassed by the "The History of Swatch Design" collection that raised a remarkable 1.330 million swiss francs.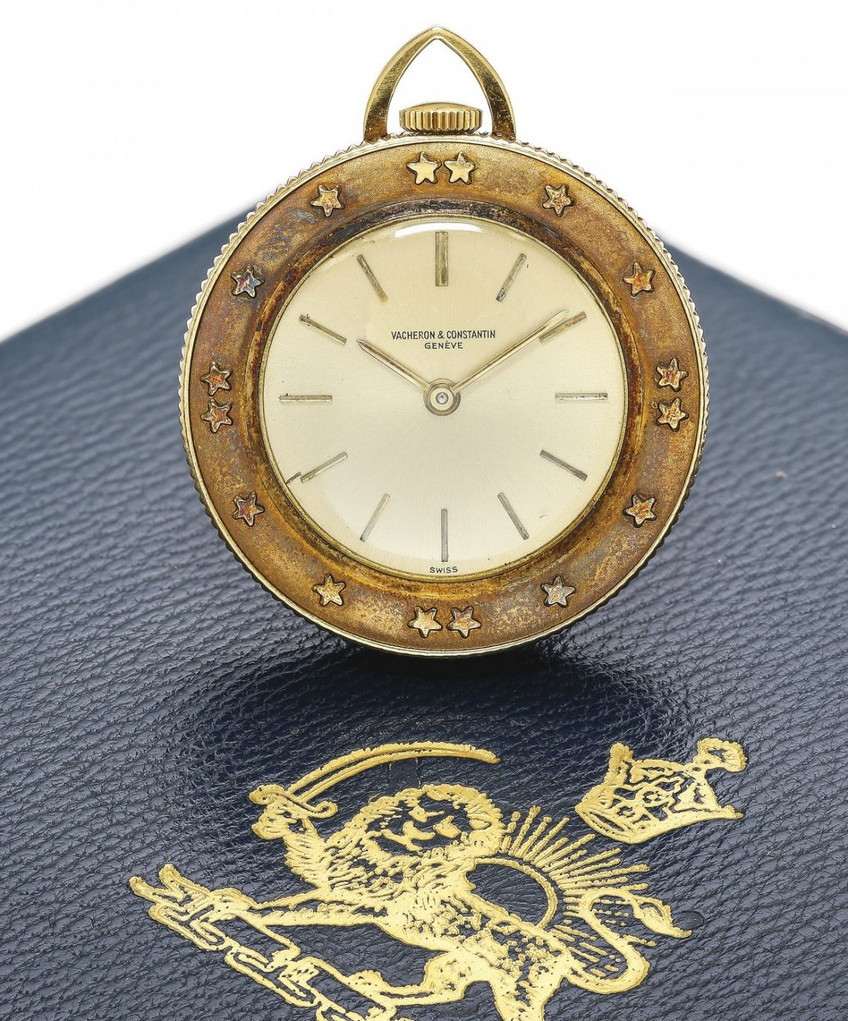 Vacheron Constantin pocket watch depicting the Shah of Iran
Christie's, the second performer of all four, has secured this position by offering a number of modern Patek Philippe which offer a quite steady value along with the advantage to require less resource to market. A beautiful example is an extremely rare pave-set Nautilus with polychrome enamel depicting a dragon that reached a total of 437'000 CHF.
The Patek Philippe ref. 5720/1 Nautilus "Dragon"
Aware collectors competed for an extremely rare and attractive stainless steel and 14k pink gold Audemars Piguet chronograph that reached a total of 353'000 CHF. This was before the top lot of the sale, the Patek Philippe "Emperor" Haile Selassie, got withdrawn without much explanation leaving all in the room very disappointed with this last minute change.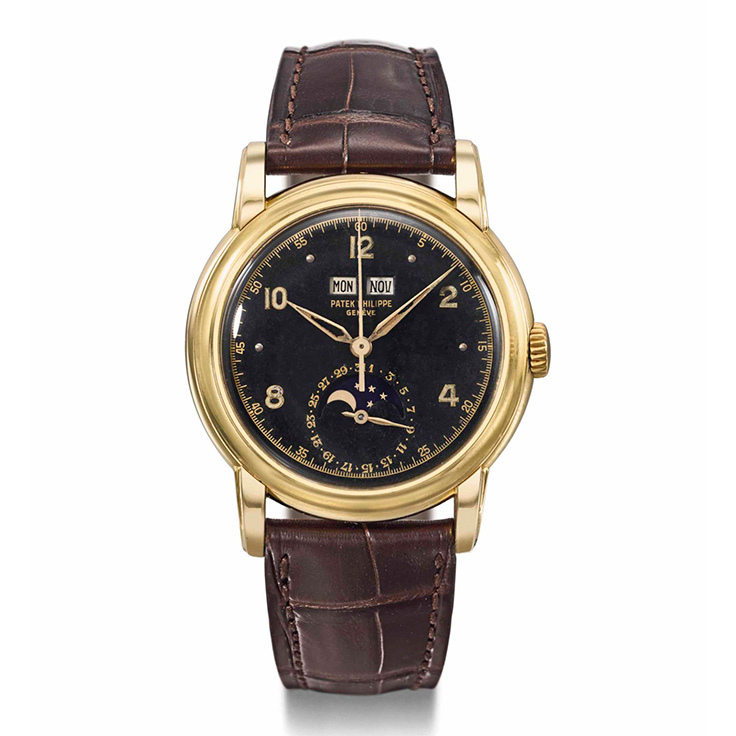 The Patek Philippe ref. 2497 "Emperor" Haile Selassie, lot withdrawn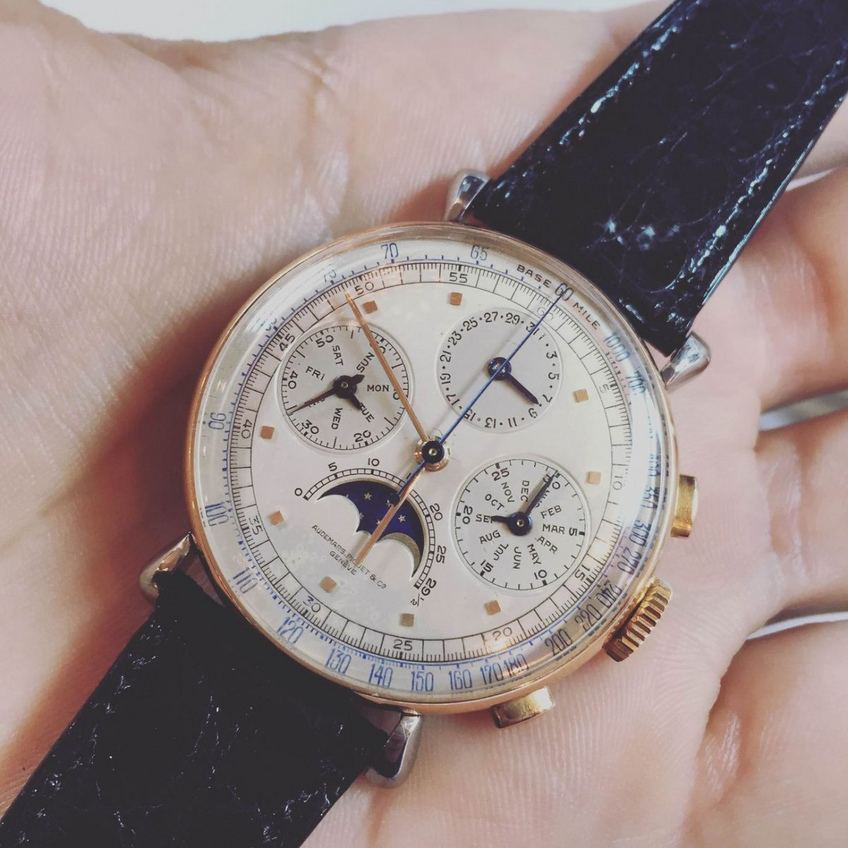 Audemars Piguet ref. 5503 sold for CHF353,000
Aurel Bacs offered his audience a performance according to what is now considered as a standard expectation spreading a selection of gorgeous watches with diverse backgrounds. After a strong bidding for each of the finest and rarest Audemars Piguet offered, the striking beauty of the enamel Rolex ref. 6102 named "La Caravelle" (top picture) retained all the attention and finally hammered at a well-deserved 1'025'000 representing almost three times its estimate. Personally fond of the Universal vintage watches, I appraise the 25'000 CHF i.e. over three times the initial low estimate. A lucky new owner made it to acquire the "Lucky Thirteen" (lot 214) for a total amount of 254'600 swiss francs in exceed of initial estimate but which seems a fair price considering the great appeal of this very special Nautilus and the possible luck attached to it. The peak of the sale from my own point of view came with the Rolex Stelline ref. 6062 in pink gold selling at 1'050'000 CHF.
Nothing to compare with the auction setting offered by Antiquorum that clearly addresses a reduced targeted audience much appreciated by the best experts of the field who are regulars. Here again Patek Philippe made it to the top with a grande and petite sonnerie clockwatch with trip minute repeating that hammered at 180'000 CHF, merely fourth time the initial estimate.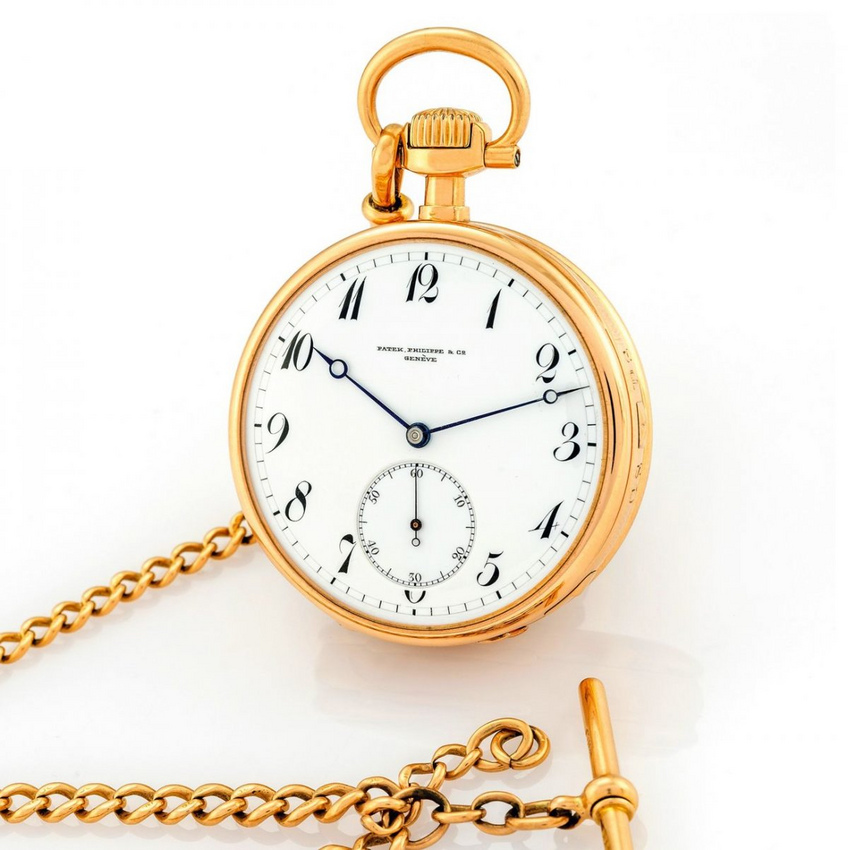 Patek Philippe Grande & petite sonnerie clock watch with trip minute repeating
Whereas this auction's season raised again a lot of enthusiasm and has offered great diversity of watches with the most desirable timepieces achieving the high results that one would expect, concerns start to appear across minds. Keeping a healthy competitive market is key for long term performance. At some stage, everyone's liability should be questioned and actions taken to maintain this market at its current level and based on a balanced and fair competition.
ONLY WATCH, the world-renowned charitable fundraiser for research on Duchenne Muscular Dystrophy, held every two years since 2005, totaled 10,430,798 Euros,...