Auction results: Bacs has set the tone
Offering 224 lots, Phillips realised a total of CHF 29,649,363, followed by Christie's realising CHF 15'492'975, Sotheby's CHF 9,028,625 and Antiquorum CHF 6,630,763. With the value per lot decreasing following the same order, the preparation of the sale and the quality of lots secured for the sale are clearly decisive for the results.
This week, the market, led by private collectors, has made a clear statement. Auctions are looked for their quality and their expertise. They offer a range of service and a diversity not found anywhere else. Each expert should be passionate not only about watches but also about sharing and digging the best of quality to make each catalogue a reference.
Aurel has shown this path since he joined Christie's in 2003 and has just reconfirmed his position through Phillips. Hopefully, other auction houses will now take it seriously and try their best to offer the same level of service, passion and expertise in order to keep the competition intact. The market is extremely demanding so should be the experts to be able to keep on top of the game.
Coming to the results, here are our insider observations.
Phillip's Glamourous Day-Date - Geneva auction, 09 May 2015:
Among an incredible sale of 60 lots, 100% sold, the following four Rolex Day Date achieved among the highest results with lot 21 that tripled the initial high estimate and fetching CHF 305,000 (including premium). Lot 43, the Big Kahuna, is in every mouth as it fetched an incredible CHF 473,000 setting a new record price for any Day Date. More recent models also had their success: lot 51, the Emperor, reached CHF 305,000 and lot 58, the Taxi Driver, sold at CHF 275,000.
Considering that one eminent collector acquired a large part of this sale, it is most likely that these 4 lots will enter his collection and be kept with the utmost care.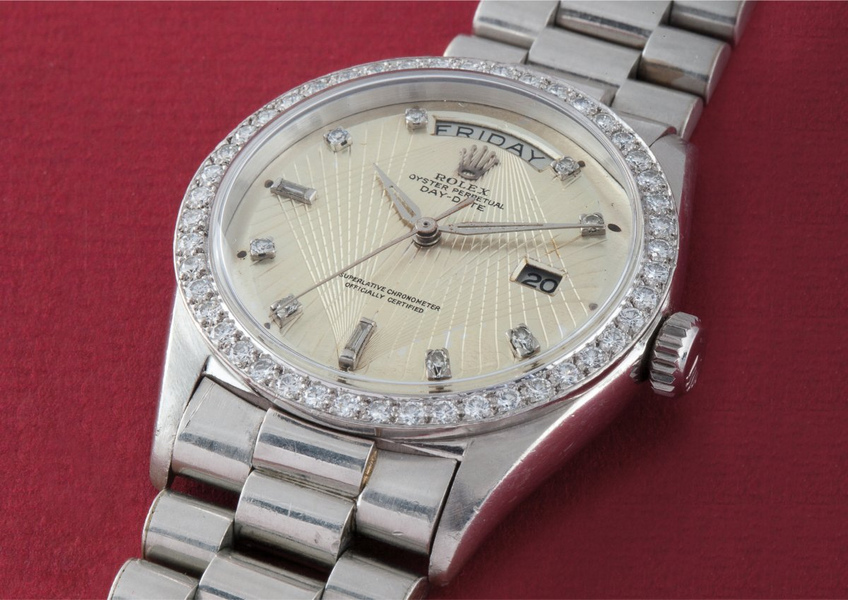 Lot 21 Rolex Day-Date, 1804, Platinum and diamonds, 1961, sold for CHF 305,000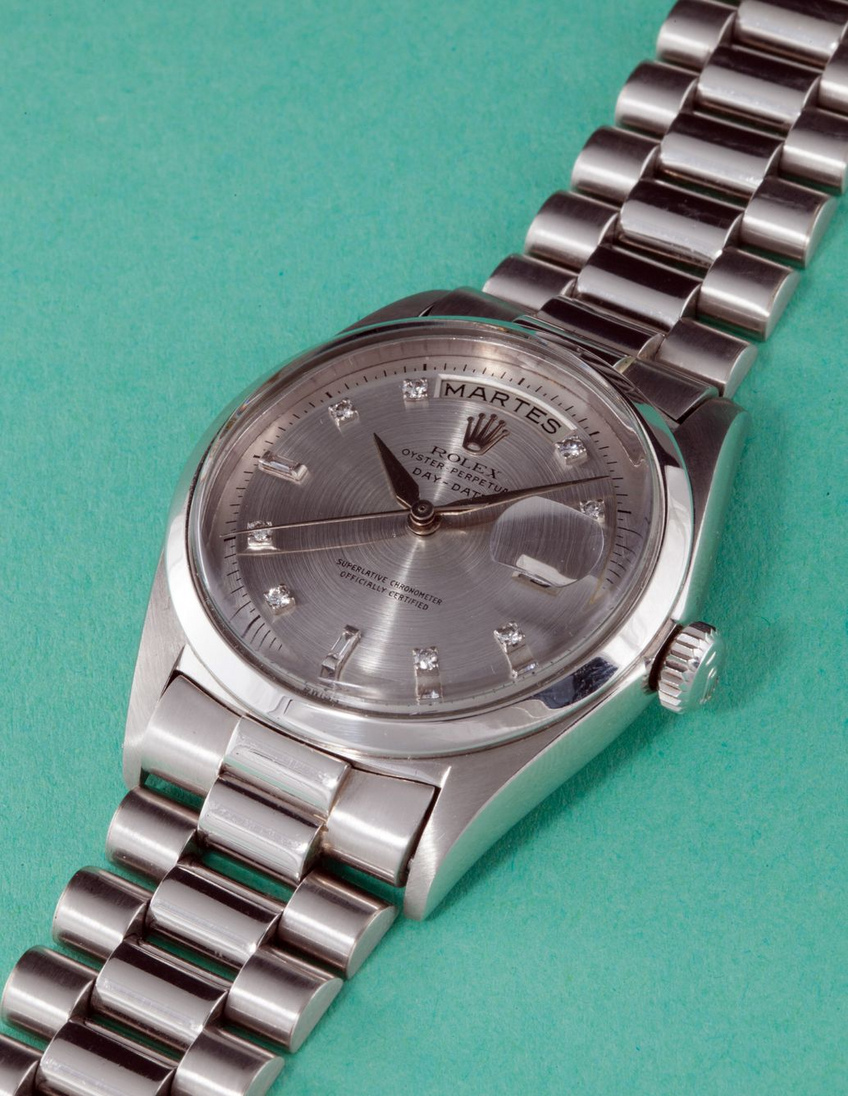 Lot 43 Rolex Day-Date, 6612, Platinum and diamonds, 1958, sold for CHF 473,000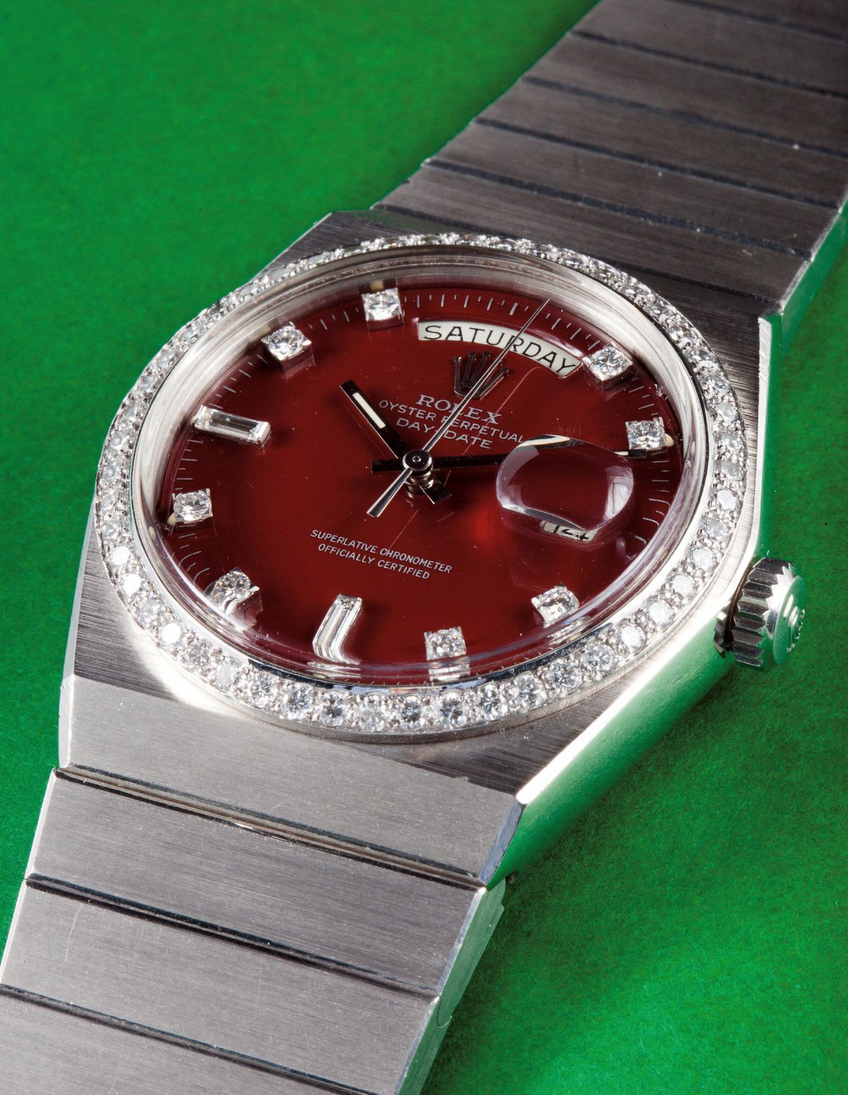 Lot 51 Rolex Day-Date, 1831, Platinum and diamonds, 1977, sold for CHF 305,000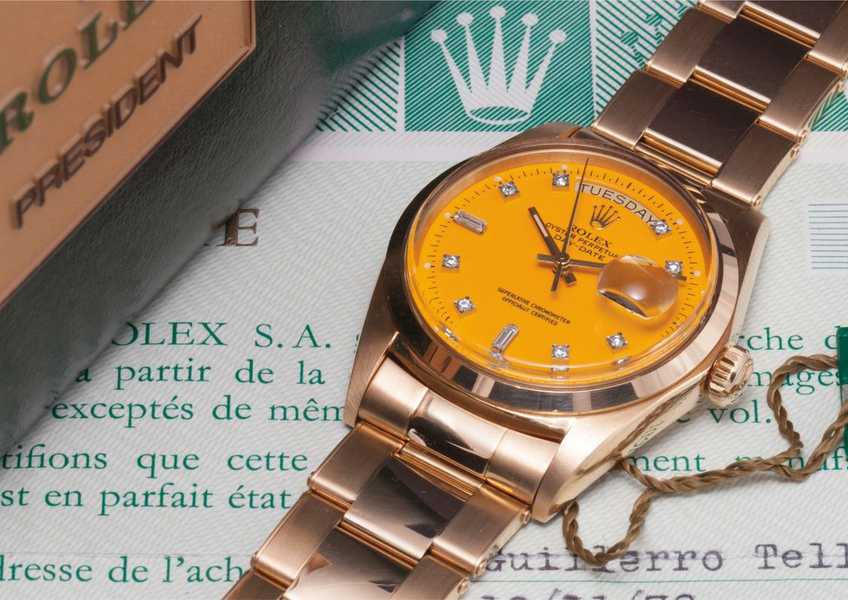 Lot 58 Rolex Day-Date, 1802, 18k yellow gold,1973, sold for CHF 275,000
Phillip's The Geneva Watch Auction, ONE - Geneva auction, 10 May 2015
The various owner sale by Phillips has not disappointed either. Setting the mark at a new summit, the fierce competition between giant collectors led to a new record price for any steel wristwatch set at CHF 4,645,000 for lot 123, Patek Philippe reference 130 single button chronograph. Still for Patek Philippe, lot 121, a steel time-only, sold at CHF 785,000, lot 165, Patek Philippe reference 1518 in incredible condition sold at CHF 1'445'000. Aurel Bacs took his time to savour his comeback with the attendance allowing him this treat and taking actively part to making this first auction a success as a statement to the vintage watches world. The next record was set "shortly" after: lot 214 Rolex Albino was hammered at CHF 1,325,000 (including premium). Another Rolex but not the least sold for CHF 1,001,000 under lot 118, reference 6062-6063, again after fierce competition.
Usually quite rare at auction, the brand Vacheron Constantin was well represented through this catalogue. Rare but always noticed, the brand never misses on important rendez-vous. Lot 91 sold five times higher than the estimate at CHF 252,200.
Under lot 198 came the most gorgeous and desirable Longines chronograph that sold for CHF 56,250.
Faithful to his habit, Aurel Bacs closed the sale on a high note with lot 224, Patek Philippe reference 3448, sold at CHF 437,000. Like a good movie, one can hardly hold its breath until the next session….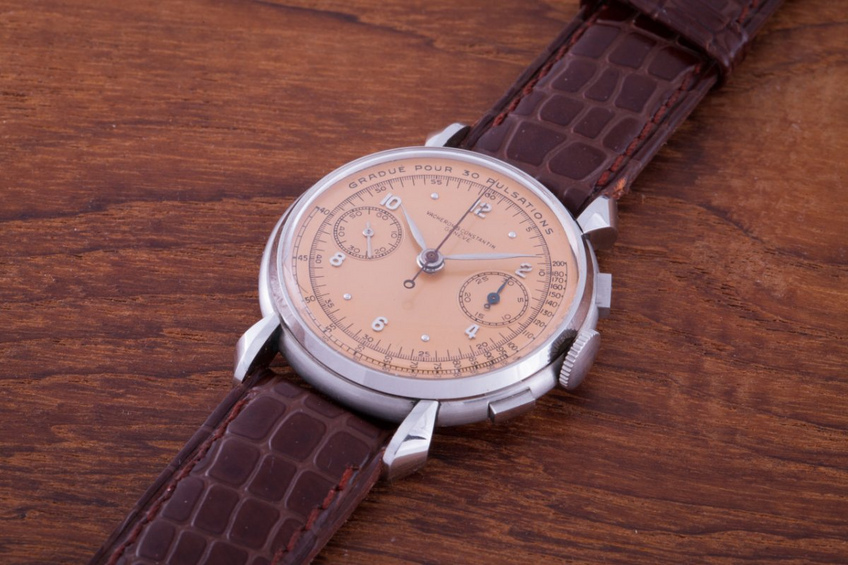 Lot 91 Vacheron & Constantin, 4178, Stainless Steel, 1947, sold for CHF 252,200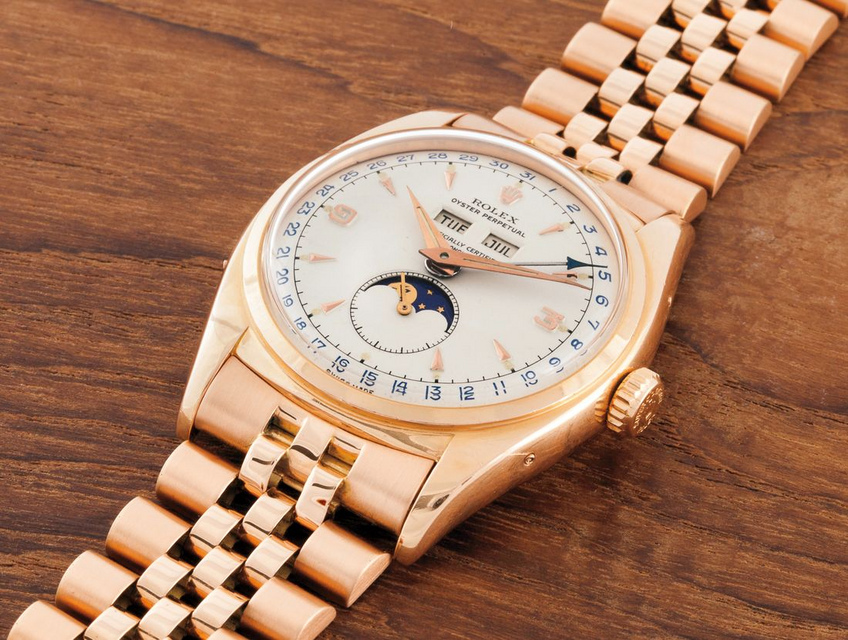 Lot 118 Rolex, 6062/6063, 18k pink gold, 1953, sold for CHF 1,001,000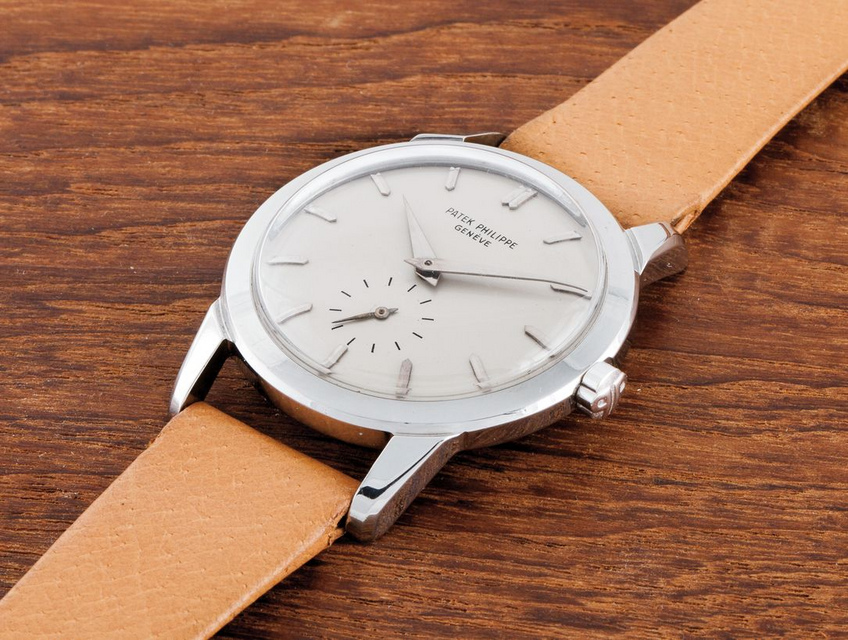 Lot 121 Patek Philippe, 2585, Stainless steel, 1958, sold for CHF 785,000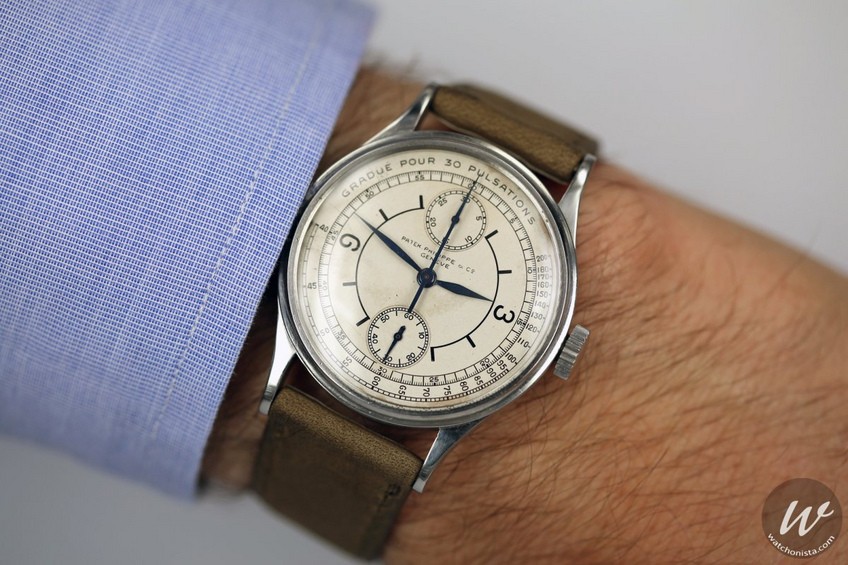 Lot 123 Patek Philippe, 130, Stainless steel, 1927, sold for CHF 4,645,000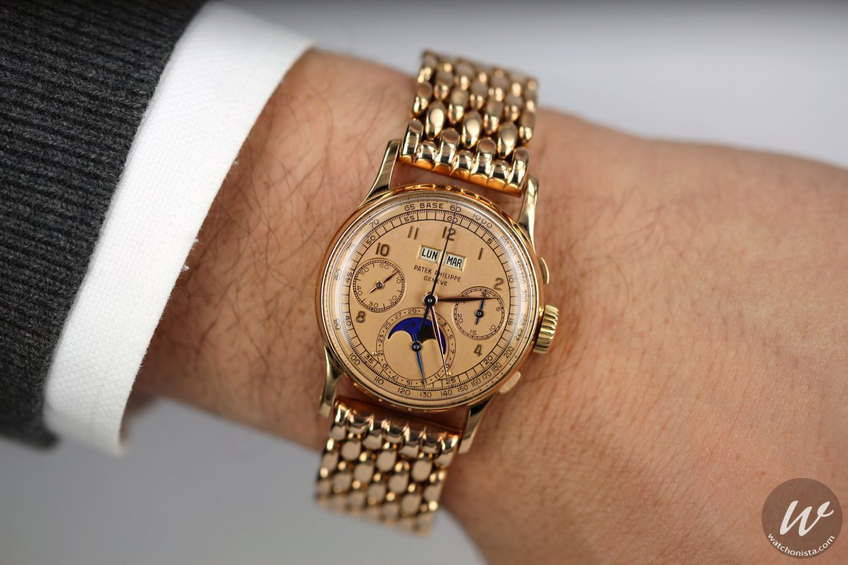 Lot 165 Patek Philippe, 1518, 18k pink gold, 1948, sold for CHF 1,445,000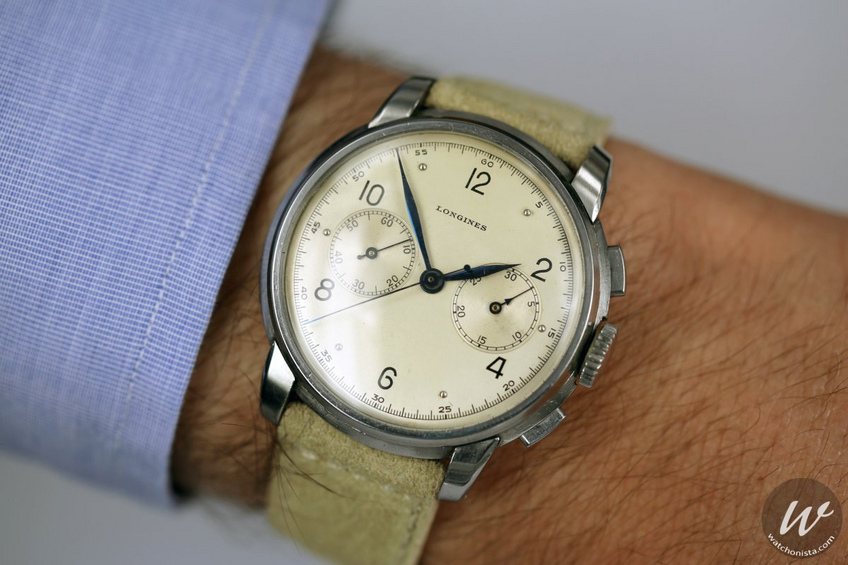 Lot 198 Longines, Casa Welsch 13ZN, 1940, sold for CHF 56,250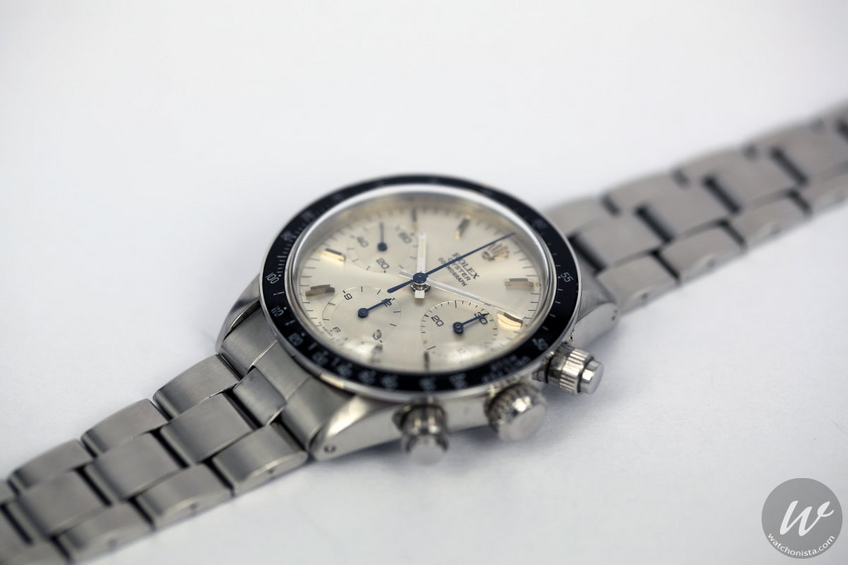 Lot 214 Rolex Oyster Cosmograph "Albino", 6263/6262, 1971, sold for CHF 1,325,000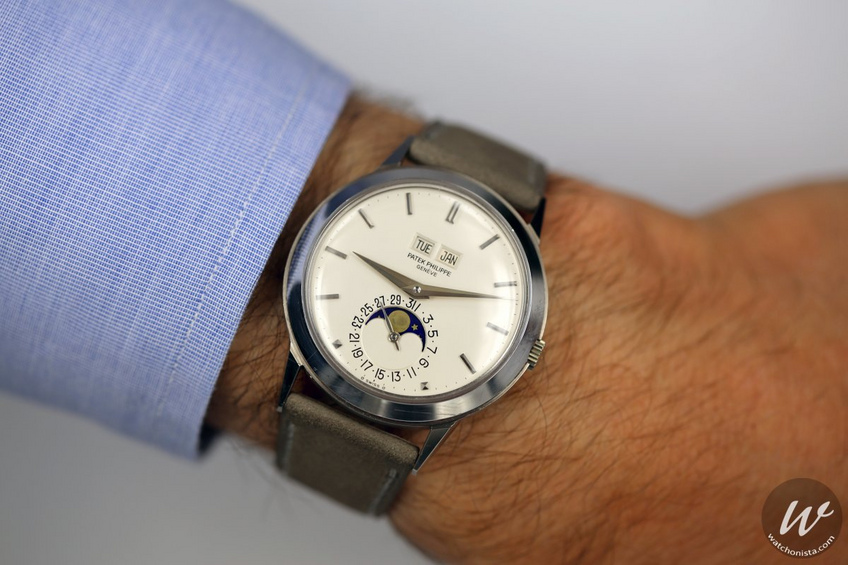 Lot 224 Patek Philippe, 3448, 18k white gold, 1981, sold for CHF 437,000
Antiquorum Important Modern & Vintage Timepieces - Geneva auction, 10 May 2015
Higher value lots by Antiquorum are less easily spoted among the 504 lots of a catalogue offering a large diversity for every taste. The new concept of online sales might prove to be the right way forward to help reduce the quantity of lots offered at auction while focusing on higher value lots. Still, connoisseurs are following the progress of the auction patiently waiting for the "special lots". And here there are: lot 181, Patek Philippe pocket watch reference 963, sold within estimate at CHF 243,750, a good price even if the watch deserved anything beyond estimate. But this time, collectors were more inclined for the Louis Audemars made for Leroy (lot 384) and battled for it to finally reach CHF 351,750.
Right before, the long expected battle took place for the Jaeger-Lecoultre Reverso MacArthur (lot 359) that sold over four time the estimate at CHF 87,500.
To close the sale beautifully, lot 504, Patek Philippe reference 2499, realised a well-deserved CHF 471,750.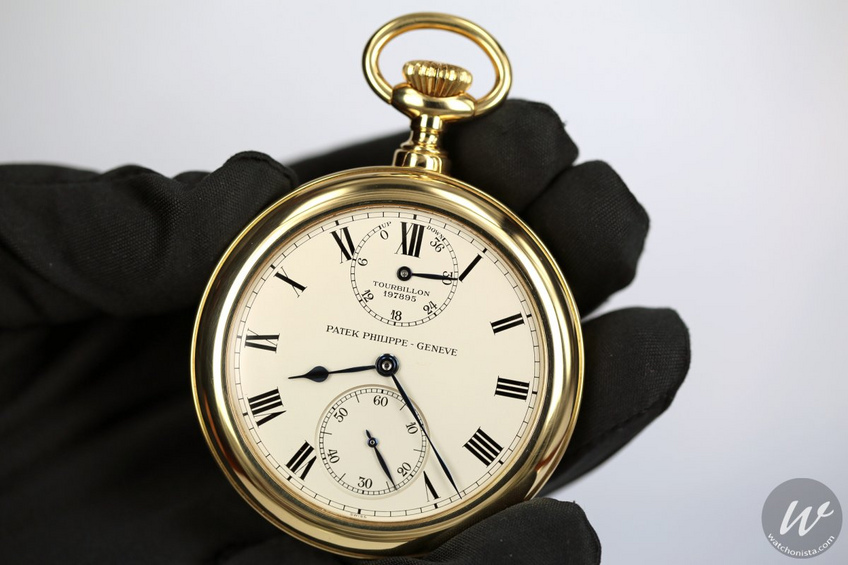 Lot 181 Patek Philippe, 963 Tourbillon Pellaton "Bulletin d'Observatoire", sold for CHF 243,750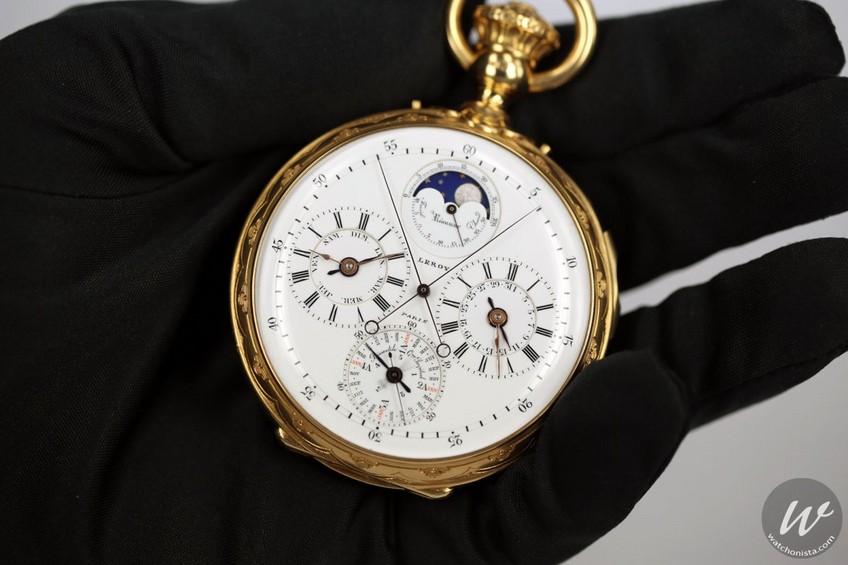 Lot 384 Louis Audemars pour Leroy, ultra complicated watch with complications, sold for CHF 351,750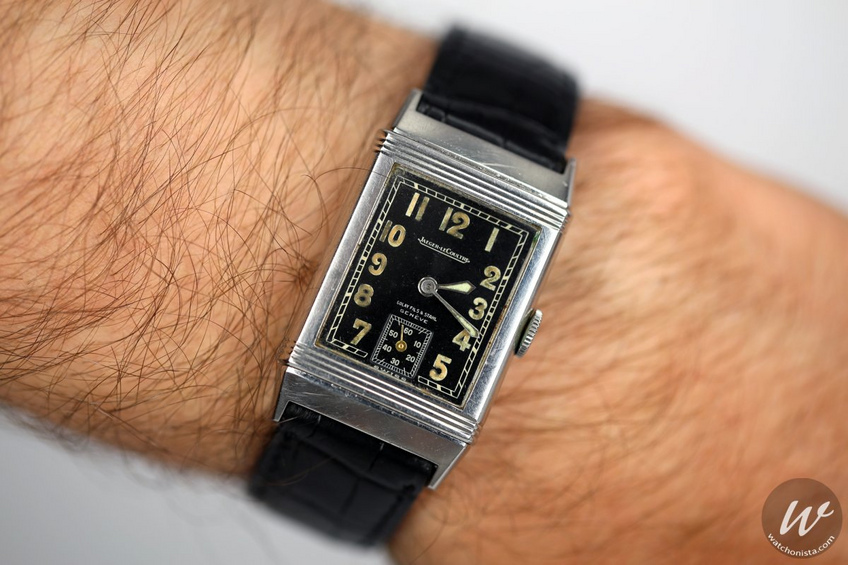 Lot 359 Jaeger-LeCoultre, Reverso 201 MacArthur, circa 1935, sold for CHF 87,500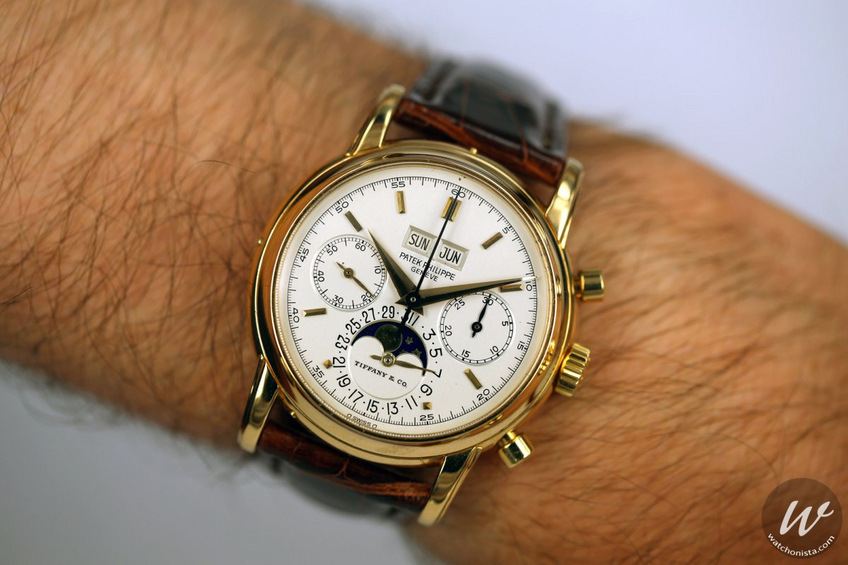 Lot 504 Patek Philippe, 2499/100 4th series retailed by Tiffany & Co, 1983, sold for CHF 471,750
Christie's Important Watches - Geneva auction, 11 May 2015
By Christie's, the atmosphere is slightly different as the pole position occupied for so long is at stake. Should it be the end of an era? Hopefully not. The International Team led by John Reardon, has all it takes to maintain its status. However, what I will call the Aurel Bacs phenomenon seems to grow stronger sale after sale and as for greatest champions in sports, it seems that only his own failure will grant a chance to his pursuers.
Here again, pocket watches have also been stared like for Patek Philippe lot 108 that sold over twice the estimate at CHF 93,750. Strongly approved, lot 153, Rolex steel chronograph with black dial fetched an incredible CHF 341,000 for an initial estimate of CHF 30,000 – 50,000.
To the image of this catalogue introducing more diversity compared to previous sales, the extremely rare Panerai lot 224 sold for CHF 118,750 and the equally rare Breguet (lot 248) for CHF 93,750 proving once more that not only Patek Philippe and Rolex can provide deep emotion to passionate collectors.
Closer to the end of the sale, lot 282, Rolex Submariner with red depth printing, switched hands for CHF 155,000 and last but not least, the diamond and platinum Nautilus (lot 314) was taken away by a passionate collector from Middle East with a winning bid at CHF 845,000 doubling the initial estimate.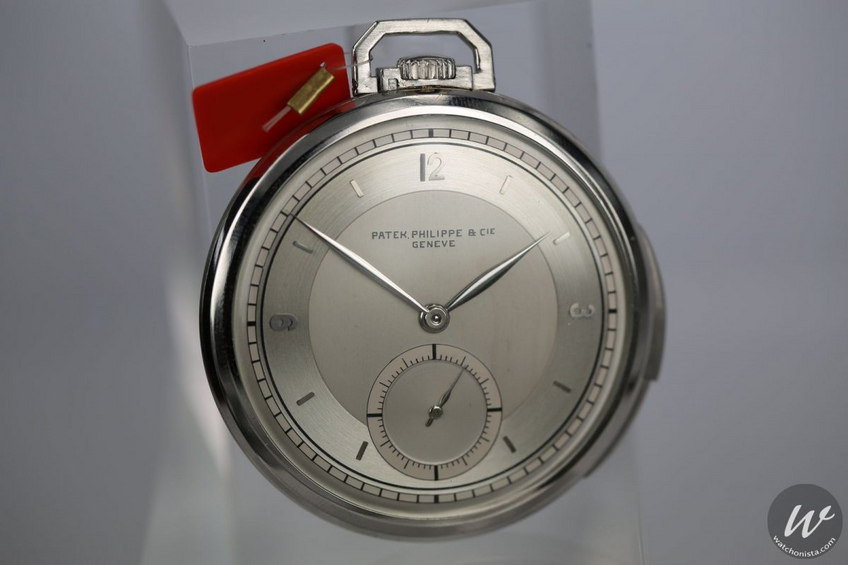 Lot 108 Patek Philippe, a highly attractive and very rare art deco platinum openface minute repeating keyless lever dress watch with two-town silvered dial, 1927, sold for CHF 93,750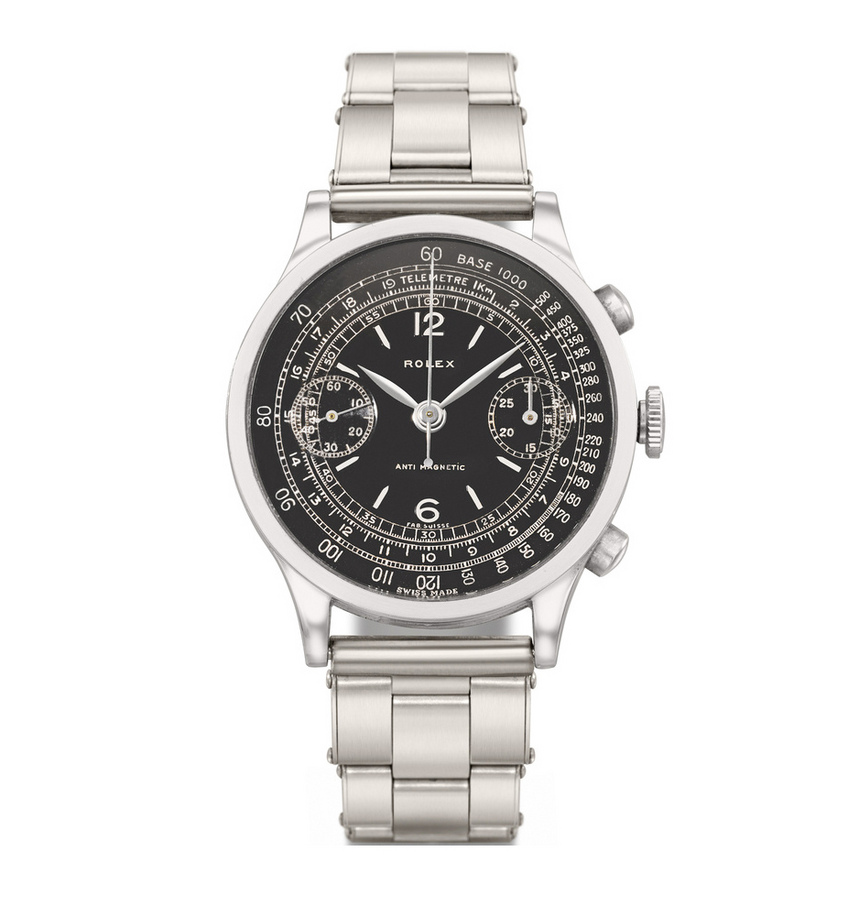 Lot 153 Rolex, 2508, Anti Magnetic, circa 1938, sold for CHF 341,000
Lot 224 Panerai, 3646 "Kampfswimmer", 1943, sold for CHF 118,750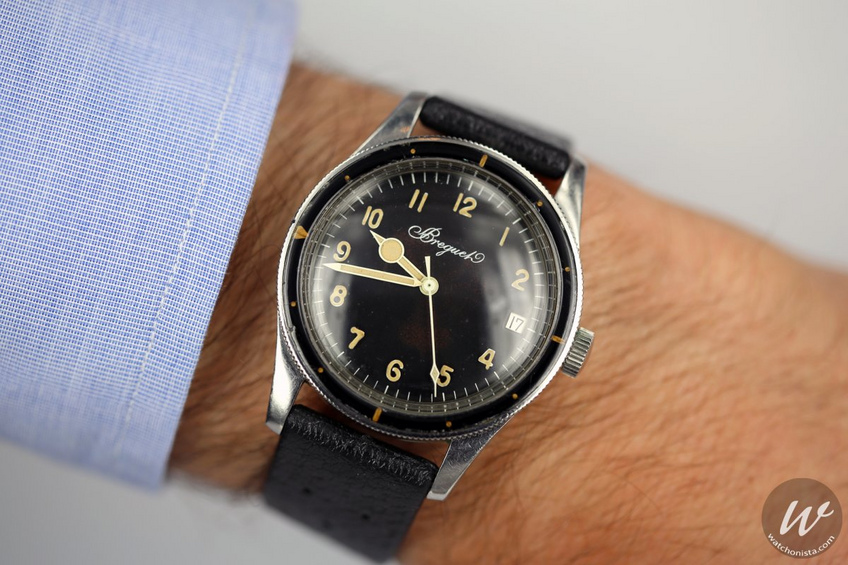 Lot 248 Breguet, No. 1569, 1966, sold for CHF 93,750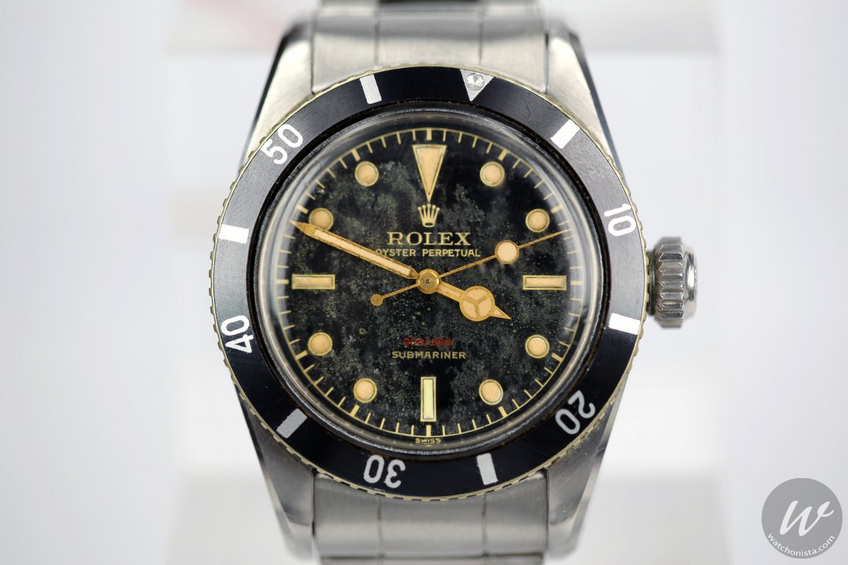 Lot 282 Rolex, Oyster Perpetual, 200/600, Submariner, 6538, 1956, sold for CHF 155,000
Sotheby's Important Watches - Geneva auction, 13 May 2015
While Sotheby's clearly lacked manpower as a consequence to recent changes, the Geneva Team led by Pedro Reiser still managed to secure high quality timepieces as proven by results.
Lot 116, the Patek Philippe "albino prototype" confirmed by the extract, has now joined a very important collection for the price of CHF 250,000 showing the high collectability of this example.
The fabulous Patek Philippe Observatoire pocket watch (lot 135) sold for an exquisite CHF 274,000.
Lot 186, an Audemars Piguet pocket watch retailed by A l'Emeraude, almost tripled estimate to sell at CHF 57,500. It is most likely that the watch reappears very shortly through the Audemars Piguet museum.
And like it has now become the rule, the sale closed with a sought-after Patek Philippe, in this case a reference 2499 (lot 332) that closed the season at CHF 430,000.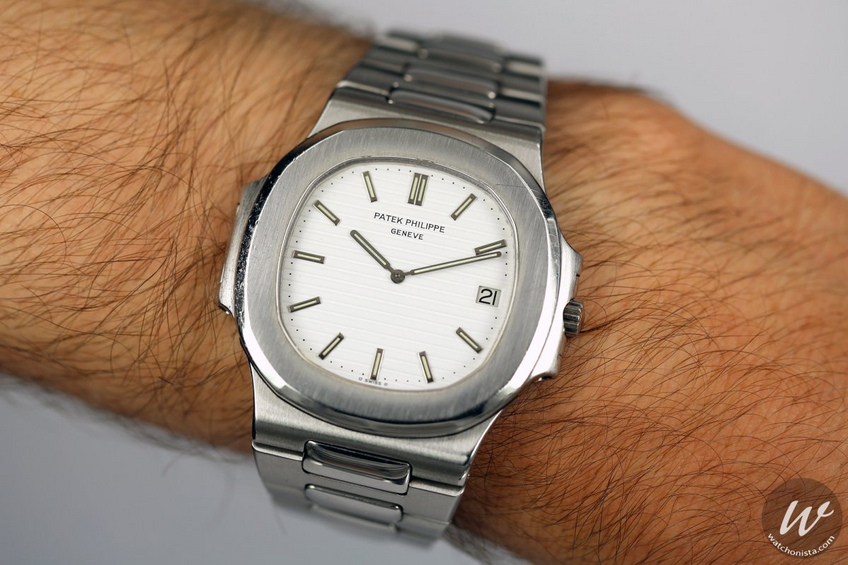 Lot 115 Patek Philippe, prototype Nautilus "Albino" 3700/1A, sold for CHF 250,000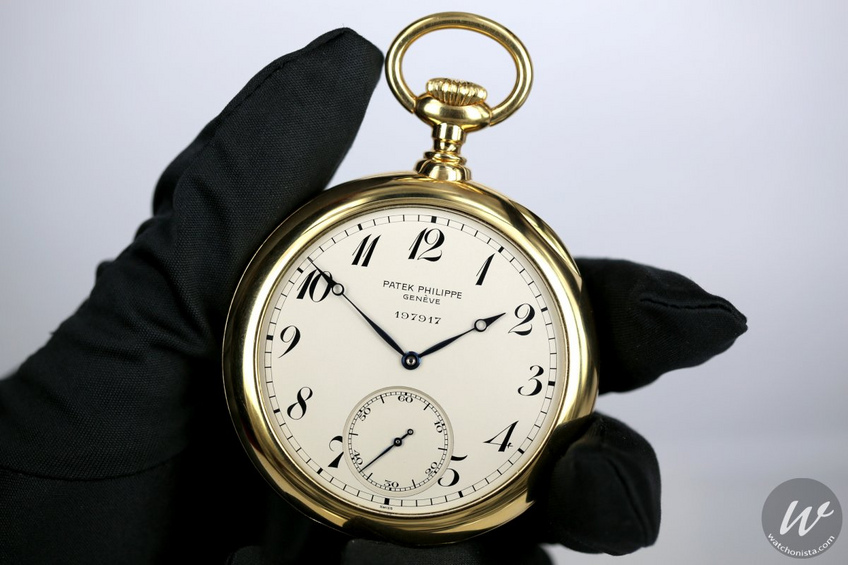 Lot 135 Patek Philippe, 926 Tourbillon Pellaton "Bulletin d'Observatoire", sold for CHF 274,000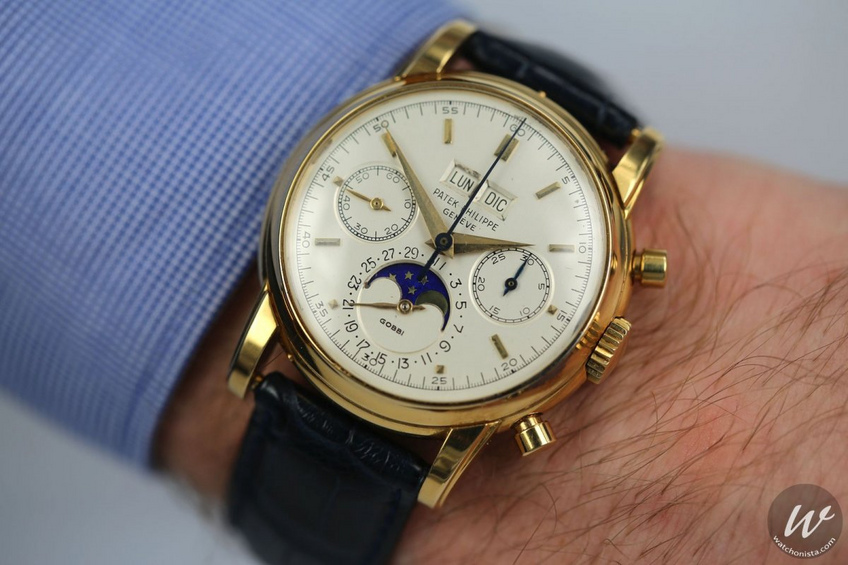 Lot 332 Patek Philippe, 2499 3rd series retailed by Gobbi, 1972, sold for CHF 430,000
For previous articles about this auction season:
We go down memory lane of the legendary brand Universal Genève on the occasion of the big auction taking place in May 2015 in Geneva. Here is a brief...