Vintagemania – Introduction
The fashion for vintage which has boomed over the course of the past decade concerns not only watches – far from it. Vintage is everywhere, in cars, fashion, home furnishings, music, cooking, cinema, even video games, as proven by the seemingly contradictorily named Web site: geek-vintage.com.
By Pierre Maillard
Editor in chief Europastar
What's behind the phenomenon? Of what is it symptomatic? Who is it affecting?
This Europa Star Feature tries to answer these questions by taking the example of watches – which by their very nature as timepieces touch on issues at the core of the vintage phenomenon: the passage of time, nostalgia for bygone days, insecurity about the future.
The word "vintage" emerged in the early twentieth century, first of all in English before spreading to other languages, and originally referred to Port wines of a particular year (at least 10 years old) as opposed to blends, a mixture of ports from several harvests. Only afterwards did use of the word spread to the automobile sector and then, by extension, to any object in its original state from a past that was recent, but definitively over. In other words, an eighteenth-century pocket watch is not vintage, but antique, while a wristwatch from the 1950s or 60s will in the immediate future be described as vintage, but not antique.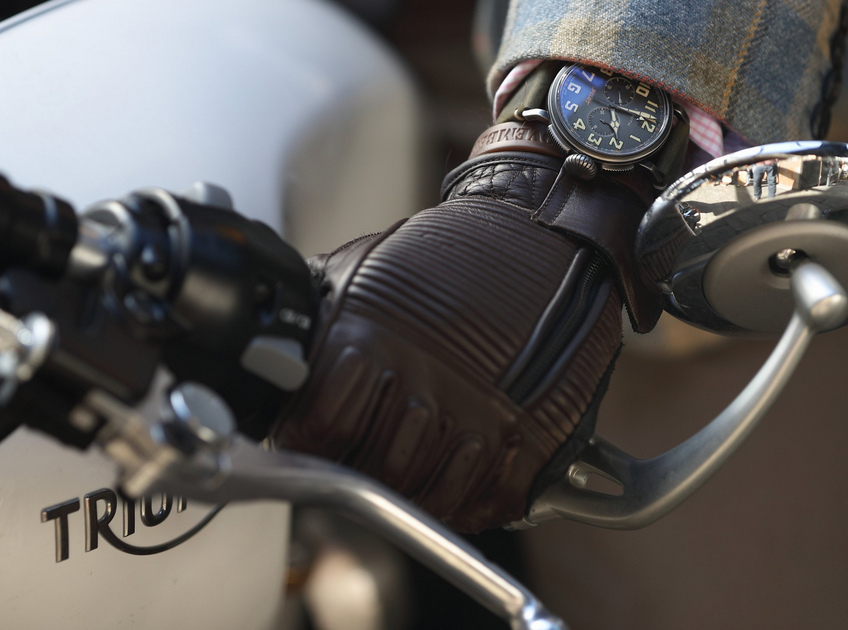 Zenith Pilot Ton-Up and the Distinguished Gentlemen
"Trendy hipsters sporting moustaches and vintage checked shirts, girls with fringes, poured into 1950s pencil skirts that are now back in fashion thanks to the series Mad Men (…): a strange retro fever has taken hold of our digital age. And it's infiltrating every object of daily life: from formica design furniture to cutting-edge cameras impersonating the film cameras of yesteryear, right through to the rutabaga on our plates! And what about vinyl, which is more than resisting the onslaught of dematerialised music…" enumerates the French daily, Libération, wondering what lies behind the trend.
That is not an easy question to answer. The persisting fashion for vintage, which has been gathering momentum for the past decade, is fuelled by a raft of social phenomena and anxiety-ridden times: nostalgia for the thirty glorious post-War years when everything seemed possible, when the consumer society took off, when morals were liberated and rock was born; the quest for durability, sure values, as an antidote to the present which is perceived as unstable, frightening and engaged in a race the end of which is nowhere in sight; the need to consume responsibly, the desire for authenticity and simplicity in the face of continually escalating technology and the dematerialisation of daily life… Numerous sociologists have already investigated the phenomenon; hot on their heels came the marketing experts, the inventors of the concept of "retro-marketing".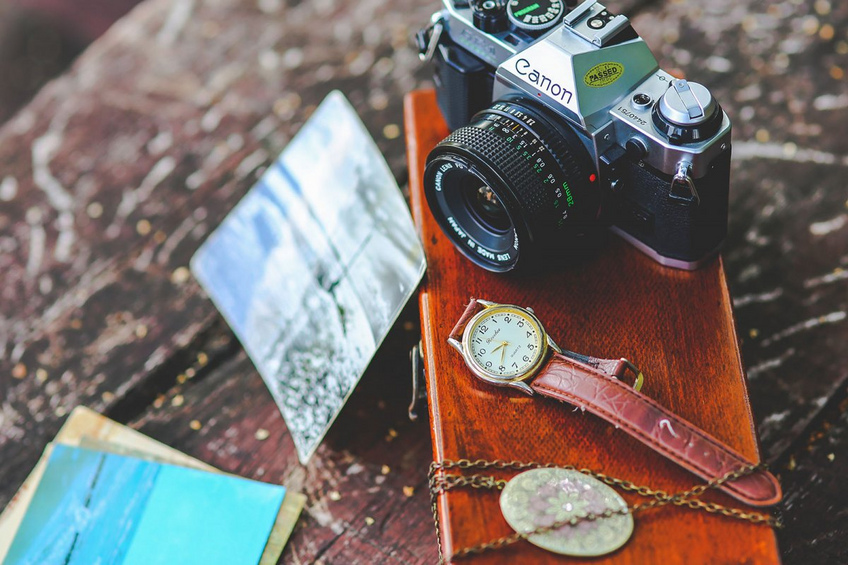 Vintage Camera and Watches © Free Stock Photo
"For businesses, vintage has also become a selling point. 'Consumers associate it with the notions of heritage, know-how and quality' underscores Nathalie Rozborski. This being so, brands play on the "codes" of vintage to suggest a certain authenticity in order to reassure consumers distressed by health scandals and the ravages of globalisation. Consequently, vintage packaging has taken over supermarket shelves in recent years. By creating the illusion of coming straight out of our grandmothers' cupboards, these products suggest simple, authentic, tried-and-tested recipes", Libération continues, and cites the example of a watchmaker: "Surfing on the retro wave is also an opportunity of making yourself part of a story. One textbook example: Bell & Ross. This luxury watchmaker has launched a collection of vintage watches inspired by the watches worn by 1940s aviators – a period the brand has never known, as it was created in…1994. Evoking a past tradition is also a means for the watchmaker of suggesting longstanding savoir-faire."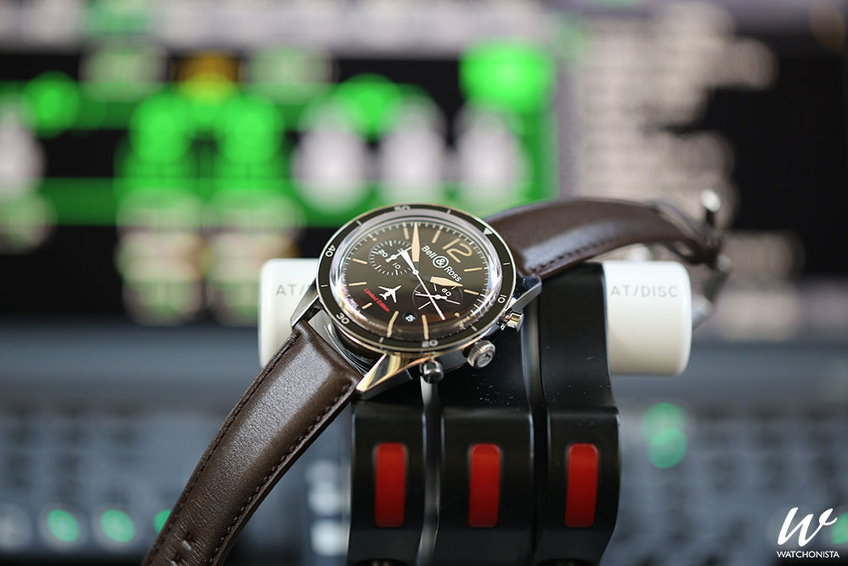 Bell & Ross BR 126 Falcon - Vintage collection
The same kind of "retro-marketing" is flourishing in the watchmaking industry. But we are justified in asking which came first, the chicken or the egg. In other words, did the fashion for vintage start on the street and gradually impose itself on the brands, or was it the brands which, scenting which way the wind was blowing, got proactive and imposed this new model of "vintage"? A bit of both, no doubt.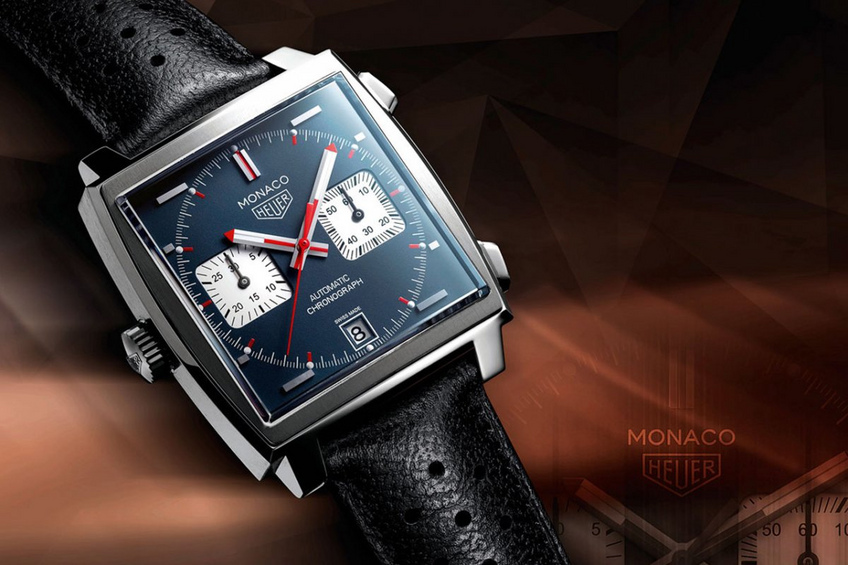 TAG Heuer Monaco 1969 reissued
TAG Heuer, the precursor of the vintage trend?
In the world of watchmaking, TAG Heuer can certainly be considered to have played the role of precursor in this "return to the roots" that is the hallmark of vintage, in an operation master-minded by a certain Jean-Christophe Babin; by no great coincidence he was appointed CEO of TAG Heuer in 2000 straight from the consumer industry (Procter & Gamble), a sector which pays particular attention to social changes. As early as 2003, he redesigned and re-issued the 1969 Monaco range, incorporating into it the most avant-garde models, thus merging technically advanced horology and "packaging" with a strong vintage feel. The following year, in 2004, he relaunched the Carrera, a 1963 model which had vanished from the catalogue in the 1980s: it was to become the brand's number one best seller.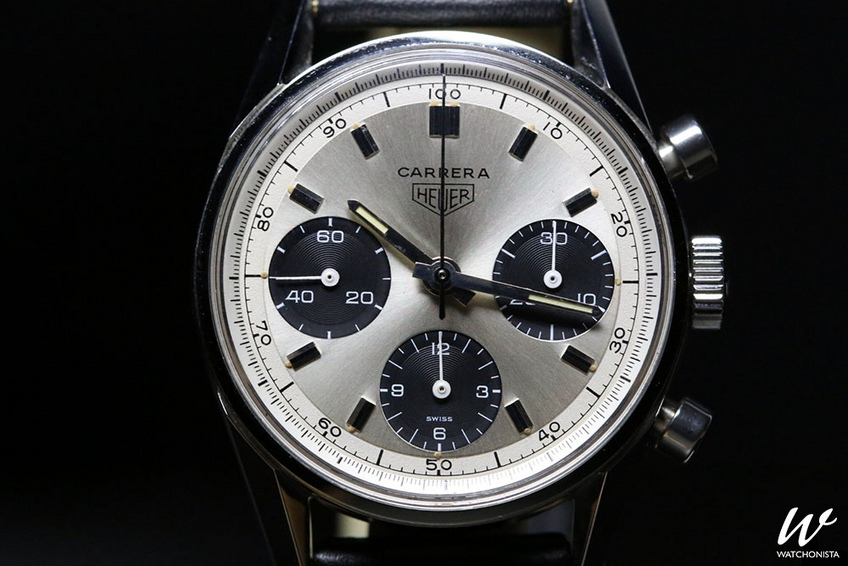 Heuer Carrera Ref. 2447 - 1963
While in the early 2000s all the media spotlights seem to be focused on "excessive", "baroque" or "mannerist" watches (as Europa Star termed the trends of 2003–2004), these revisited models rapidly acquired iconic status. The powerful marketing machine deployed at the time – featuring, notably, Brad Pitt – certainly had something to do with it, but is not "good" marketing all about scenting the next trend before the others?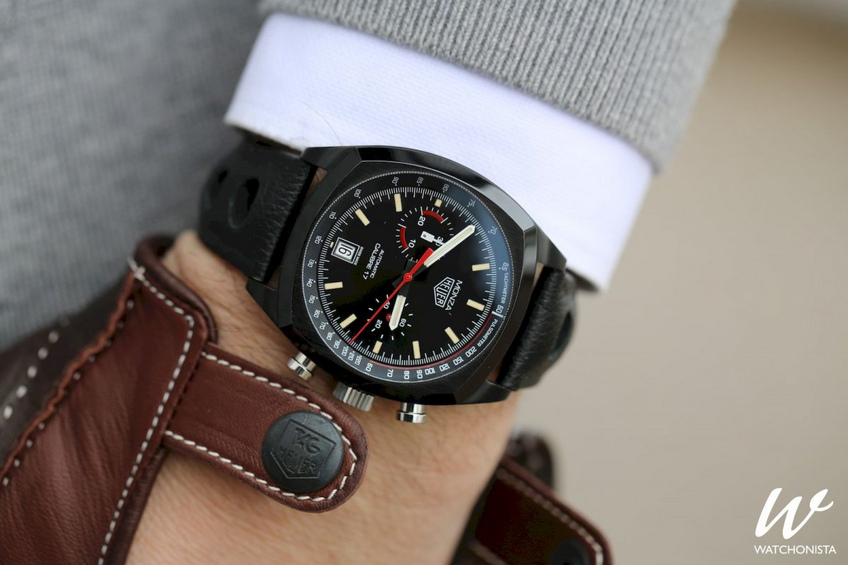 Heuer Monza Calibre 17 Automatic Chronograph
Whatever the case, more than ten years later, re-issues of vintage models are now commonplace, and not only among Swiss watchmakers but even at Seiko, for example, which since 2013 has systematically re-issued certain former models in its Historical Collection. So it was that last year, Seiko simultaneously showcased four re-issues of its original Grand Seiko automatic 62GS, designed in 1967, and four re-interpretations of the same model equipped with the manufacture's most advanced mechanical movements (including the Hi-Beat 36'000 and Spring Drive calibres).
Grand Seiko 62GS - 1967
Side-effects
"What to invest in at the moment? And why not, instead of the traditional investments, collector watches?" the news magazine Le Point asked in the autumn of 2013, thus reflecting an increasingly widespread point of view, to the great satisfaction of the watchmaker brands. Because the fashion for vintage re-issues is not only surfing on the growing consumer taste for products with the reassuring fifties or seventies look, it is also generating a certain number of side-effects – media exposure, first and foremost, but also a definite rise in popularity ratings.
By re-issuing or copying one of its earlier models, watch brands are virtually sure of putting the spotlight back on their range and generating global curiosity for their products. This automatically raises their rating on the pre-owned market and also ratchets up media exposure, fuelled by the specialist blogs, the numbers of which have experienced exponential growth in recent years. So have vintage watches also become "safe-haven" investments?
Patek Philippe Ref. 1518 stainless steel
When you know that a watch automatically loses more than one-third or even 50 per cent of its value (VAT and sales margin) as soon as you leave the shop, you are reasonable in thinking that investing in a pre-owned vintage watch is far less risky than investing in a recent model.
The famous Rolex Milgauss, an antimagnetic watch from 1953, is one extremely cogent example. Its rating has never ceased to rise since the early 2000s – exactly the time when the fashion for vintage took off. Just one example (but multipliable ad infinitum) cited by Le Point is "a Milgauss 6541 bought at Sotheby's on 15 May 2011 for €65,000, which was to sell 18 months later at another auction house for €108,625."
Rolex First Submariner - 1953
In rather the same way as with stamp-collecting in the past (though this has since lost its appeal), the slightest peculiarity of a model, a detail which is tiny but exists only on a limited number of dials or watches, or a particular denomination (think Rolex Comex) will send the price of the item soaring.
Well aware of this "philately fad", the brands are making the very most of it, re-issuing further models destined for rapid entry into the virtuous circle of vintage, or even pseudo-vintage, products. One illustration, to stay with Rolex, is the 2014 re-issue of another Milgauss, or this year's presentation of a new Air-King (from 1945) over which the specialist bloggers have shed penfuls of ink: "The best part?" asks Hodinkee, "The dial bears the name "Air-King" in the same script as the ones from the 1950s". And the name of Rolex is featured in green. It's of this kind of micro-detail that vintage is made. But isn't Rolex the champion when it comes to continuous re-iteration of historic models, with a limited catalogue of iconic watches, but in multiple variations?
Rolex Air King - 2016
A further example of the systematic shoring up of the ratings of historic or vintage models is Patek Philippe, another uncontested king of auction houses. Launched in 1976, a new Nautilus 3700/1A sold at around 2,300 euros (equivalent) at that period. Today, the same watch, now vintage, may go for between 20,000 and 25,000 euros depending on its state of conservation – slightly more than a Nautilus manufactured today. Begun in 1976, manufacture of the "Jumbo" Nautilus ceased in 1990 (the ladies' model launched in 1980 ceased in 2006, at the same time as the average-size Nautilus and other auxiliary models). In precisely 2006, on the 30th anniversary of the collection, Patek Philippe organised a grand, global relaunch by subtly redesigning the case and dial, equipping it with a new, exclusive, in-house automatic movement, a sapphire crystal case back, etc., etc. Enough to fuel Nautilus-mania for the next 30 years and give an additional boost to the old Nautiluses!
Patek Phillipe Nautilus 3700/1A sold by Gübelin
Deliberately limited production, special editions, close ties with auction houses, the growing role of bloggers… so many strategies which are steadily pushing up the ratings of vintage watches while allowing contemporary production to benefit from their aura. So the movement is a dual one – brand recognition benefits the rating of a brand's vintage watches which, in return, raise interest in the brand and its current products.
Discover the dedicated page Vintagemania by Europa Star on Watchonista
The term 'vintage' appears to be invading the entire watchmaking world and yet it covers many very different realities from the authentically '...
By
Pierre Maillard
,
Editor in chief Europastar
An interview with two young collectors
By
Pierre Maillard
,
Editor in chief Europastar
Interview with Vanessa and Fabien Chicha, founders of Iconeek.