TAG Heuer inaugurates a new factory in Chenevez
Chenevez, November 5, 2013. The brand inaugurated its fourth factory in the presence of the media, the local authorities and the culinary aegis of three-star chef, Philippe Rochat.
TAG Heuer, which was originally founded in Neuchâtel and is currently owned by the LVMH Group, has expanded greatly over the years. To support its increased production needs, it has invested in the purchase or construction of industrial sites. Cortech, a factory exclusively devoted to the manufacture of cases, was opened in 2004 and enlarged in 2009 to include a workshop for producing bridges and plates for mechanical movements.
In 2010, two assembly facilities were added to the main industrial site. The first was dedicated exclusively to haute horlogerie movements such as the Mikrograph or the Mikrotimer, the second manufactured the Calibre 1887 exclusively.
In 2011, TAG Heuer bought ArteCad – a factory originally opened in Tramelan in 1885 – and put it to work producing dials. The brand's latest investment, in 2012, was the construction of a fourth site, this one situated in Chenevez in the Jura Mountains. The new factory cost CHF 25 million. It will be used for the Calibre 1887 and the brand new Calibre 1969, which will power an integrated chronograph movement entirely developed in-house. The new factory has a total surface of 2,600 square metres. It was inaugurated in proper form, with the media and local authorities present, and 3-star chef Philippe Rochat overseeing the culinary celebrations. TAG Heuer intends to create a further 100 jobs, adding to the 700 the company has already created with all its other factories and workshops in Switzerland.
Independent calibre production
For some years now, TAG Heuer seems to have adopted a future-oriented corporate philosophy. With its concept-watches, technical innovations and various projects, the brand is gradually sketching out a roadmap for the future of watchmaking, tirelessly exploring the limits of the measurement of small increments of time. But apart from this purely technical goal, TAG Heuer is also working on becoming independent when it comes to manufacturing movements.
It all began with the Calibre 1887, which was followed by the Calibres 11, 12, and 14. The Calibre 1887 required an investment of around CHF 20 million and took no less than five years to develop. It is equipped with a column wheel and an improved version of the oscillating pinion patented in 1887. The calibre's success was such that it was used in a growing number of chronograph models. A facility devoted exclusively to its production was built at the La Chaux-de-Fonds site in order to meet demand. To date, this calibre has been manufactured approximately 130,000 times.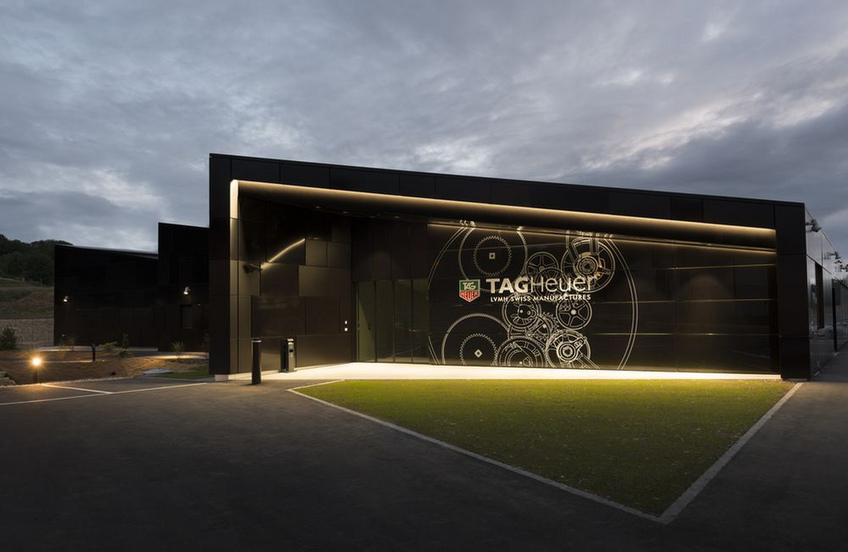 TAG Heuer new manufacture à Chenevez
But TAG Heuer did not rest on its laurels. The brand used the momentum to set about creating a second in-house calibre. The new Calibre 1969 was designed from scratch and required yet another CHF 20-million investment. Two years were required for the movement to be fully developed. Armed with the experience acquired with the Calibre 1887 and other haute horlogerie models, TAG Heuer set the production targets at 500 units for 2013 and 5,000 units for 2014. The new calibre featured a vertical clutch, a 70-hour power reserve and a frequency of 28,800 v.p.h. for a thickness of only 6.5 millimetres. It was a big step forward for the brand. However, the accelerated growth of the brand also demanded new investments.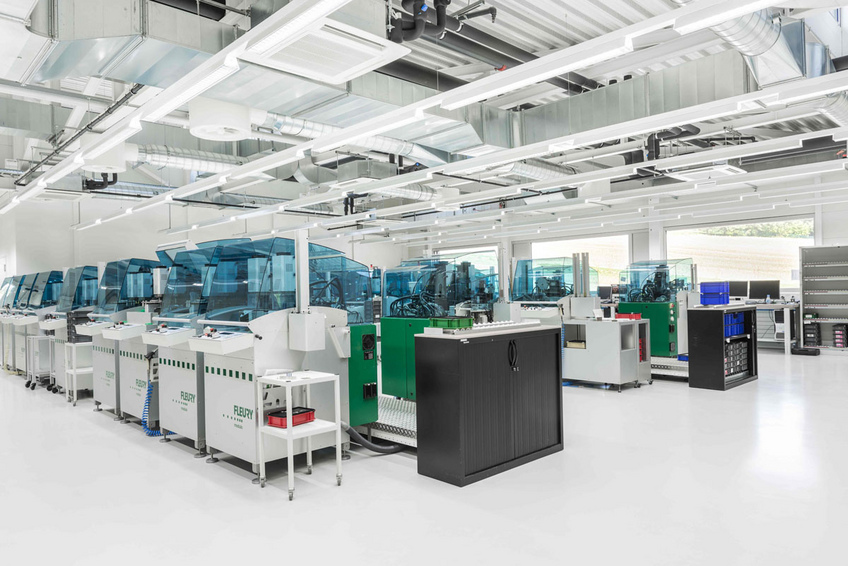 TAG Heuer new factory at Chevenez
Forward-looking
By manufacturing its own movements, cases and dials, TAG Heuer has managed to achieve production independence and is also capable of supporting its own growth. Besides, it is now among the rare Swiss firms able to claim such extensive production capacities.