Post SIHH with Nicolas Rossé, journalist for Swiss TV
In the wake of both the first major watch event of 2015 and several exhibitions outside Palexpo-Geneva, Watchonista.com has interviewed Nicolas Rossé, Switzerland's French-speaking television's watch specialist.
What was your most unfortunate late arrival? We promise we won't tell!
Some years ago, Hubert Gay-Couttet, anchorman of the evening news, was waiting for me to comment live. He waited a long a time, for I fell asleep and woke up after the news was over.
Your most memorable appointment?
It was on May 1st in Zurich with the black block. That meeting ended up in hospital.
Your best selfie?
Selfie? You mean self-portrait?
Your best encounter?
Every single encounter with enthusiasts who like what they do and produce. In short, this includes many suppliers and watchmakers and very few people involved with finance.
Your best surprise?
An example would be my meeting with FKG Dentaire SA CEO in Crêt-du-Locle. Jean-Claude Rouiller managed to recruit numerous people in Switzerland whilst others simply whined about "the lack of qualified labor". That argument, by the way, is not always true.
Something that struck you about the organization?
The fact that the CEOs of the Richemont Group's brands were not allowed to talk about their financial results. Consequently, the media rushed to Parmigiani, Richard Mille, Audemars Piguet or Greubel Forsey. A pity, isn't it?
Your shortest night?
BaselWorld and the SIHH mean several days without nights.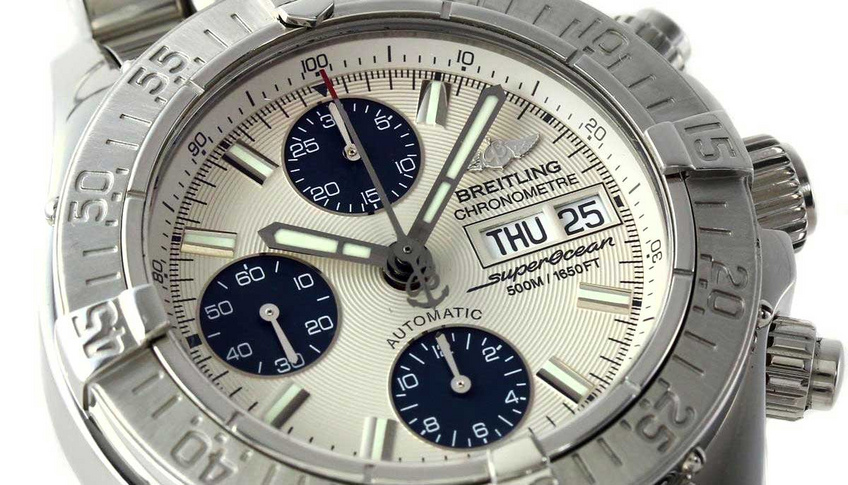 Nicolas Rossé's Breitling Superocean A13340
Your longest day?
All the 48-hour days (see above).
Your favorite watch?
The Breitling Chrono Superocean my godfather gave me.
The sentence or words that got to you?
"Dude, Hayek live on the news? Really?" That loud, angry outburst by some local was probably heard even in Geneva. It was at the opening of Baselworld, on March 18, 2010 before a live session that had been organized weeks in advance and that did take place. It was the last we saw of Nicolas Hayek; he died three months later.
By
Joel Grandjean
,
Editor-in-Chief
In the wake of both the first major watch event of 2015 and several exhibitions outside Palexpo-Geneva, Marco Gabella told us about models, leading figures...