Post SIHH : Marco Cattaneo's insider interview
In the wake of both the first major watch event of 2015 and several exhibitions outside Palexpo-Geneva, Watchonista.com has interviewed some fellow journalists. They told us about models, leading figures and brands.
A fan of media and beautiful watchmaking, Marco Cattaneo, has managed over twenty watchmaking, lifestyle and women magazines in Geneva, Paris and Barcelona. Since 2011, he has been head of his own communication company, cmc éditions, and writes for numerous watchmaking companies.
What was your most unfortunate late arrival? We promise we won't tell!
I am never late during the SIHH; I only wear quartz watches for the occasion!
Your most memorable appointment?
It was with Pierre Jacques, CEO of De Bethune. He unveiled his new pieces to me and he gave me the opportunity to eat the best beef tagliata with truffle oil I have ever tried. I won't say where but if you are wandering around Geneva's Old Town, you might find it near Bourg-de-Four.
Your best selfie?
I know I should be saying it was with international star X on the stand of Y brand where we drank lots of champagne from the bottle. But no, my best selfie is the one I took with my daughter at the back of a Greek ferry.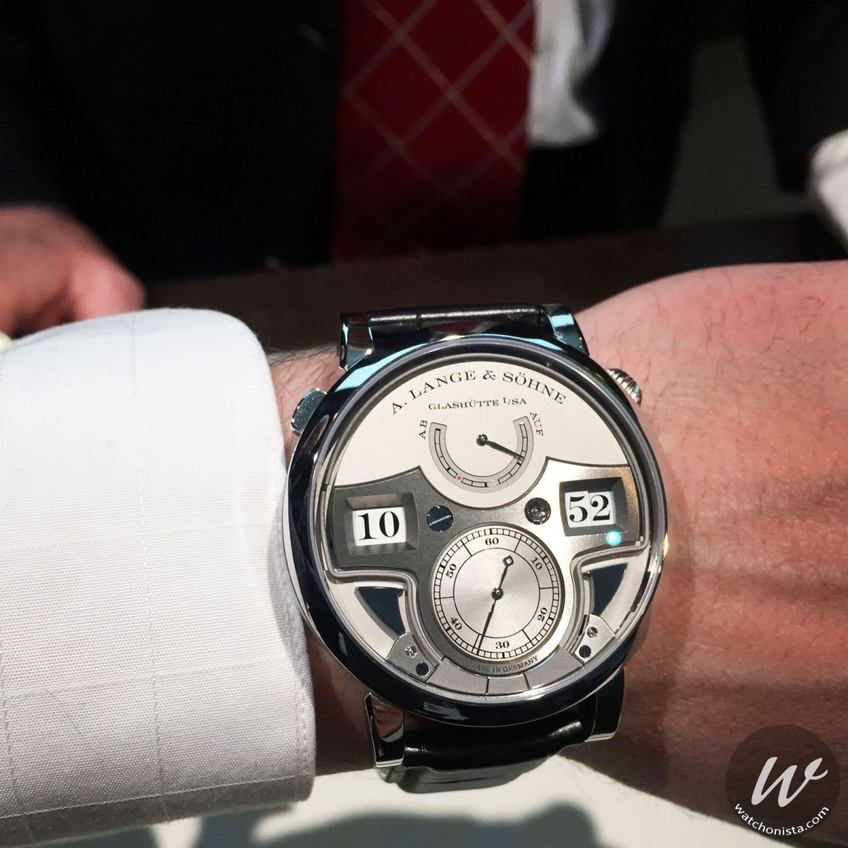 A. Lange & Soehne Zeitwerk Minute Repeater
Your best encounter?
Felix Baumgartner, co-founder of Urwerk, which is swimming against the tide of growth's diktat. We don't really know if he is a Buddhist or a misanthropist – or maybe both – but it's a pleasure to hear him explain why he doesn't want to grow. I see some Thomas Picketty in him.
Your most pleasant surprise?
Seeing that reasonable sizes were the most successful. To begin with, I have small wrists. Secondly, I still haven't figured out how to tuck some big watches under my cuffs. I never dared complaining but now I've said it: I do not like watches that are so big you cannot tuck them under your cuffs and thus satisfy this little corner of Calvinist modesty that sleeps in all Genevans, even second-generation ones.
Something that struck you about the organization?
How on earth do these limousines drive from the big hotels on the right bank to Palexpo in 10 minutes tops when it takes me 40 minutes, stuck in traffic even outside rush hour?
Your shortest night?
January 21st.
Your longest day?
January 20th because I was looking forward to the 21st.
Your favourite watch?
Without any second thoughts, the Zeitwerk minute-repeater by A. Lange & Söhne. It is sublimely beautiful and mechanical. I admit that Audemars Piguet produced better sound but what difference does it make? How can you compete with this double display via jumping numerals, the dial's perfect balance – we don't even know or care to know if it is classic or avant-garde – the refinement and elegance of technical solutions? If only one watch were to remain, it would have to be this one.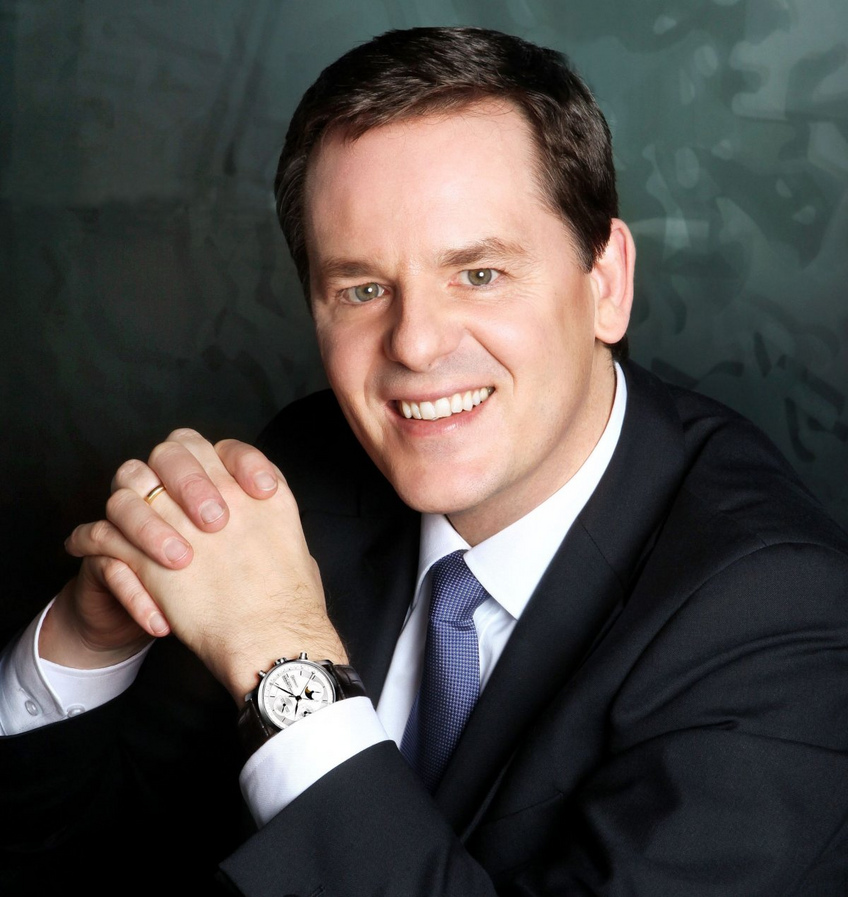 Baume et Mercier CEO Alain Zimmermann
The contact you most look forward to following up on and to getting to know better?
Alain Zimmermann, CEO of Baume & Mercier. He is one of the very few people in watchmaking who doesn't need to convince himself and who doesn't pretend to be head of a manufacture. He just lucidly assumes his products, their positioning and his strategy. It's both straightforward and honest. Furthermore, what with him being an aesthete, conversations with him always take unexpected turns.
The sentence or words that got to you?
"In watchmaking, it's Omertà when it comes to right angles. Why, nowadays we can make them with a CNC 5 ax and that's no secret". I will obviously not tell you who said this but I can say that the person is toying with the idea of slipping some images of it in one of their next advertisements, just to see if it triggers any reaction.