Bovet 1822 by Pininfarina : Need Speed
When two of the most influential and respected brands in their respective industries join forces, amazing products are created. This is the case of Swiss watch brand Bovet 1822 and Italian car design legend Pininfarina, whose perfect pairing gave rise to the Bovet by Pininfarina watch range.
The collaboration started in 2008, when Pascal Raffy, owner of Bovet 1822 and of DIMIER 1738 Manufacture de Haute Horlogerie Artisanale, and Paolo Pininfarina, the group's president and CEO, randomly met at an historical cars fair in California. They immediately found that their companies had many things in common, especially in terms of values and vision. "At Bovet 1822, the human being is essential, and so is for Pininfarina", explains Pascal Raffy. "Cars and watches - adds Paolo Pininfarina - share the same values: design and performance".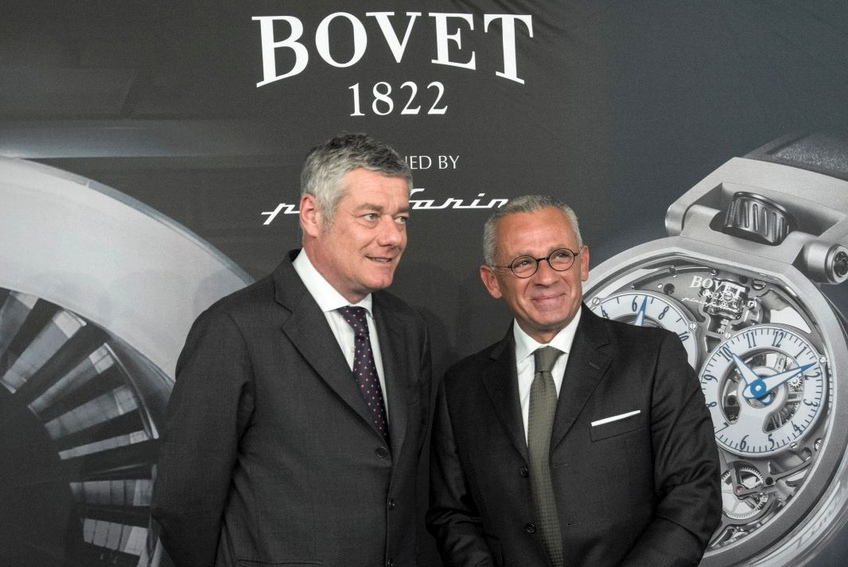 Paolo Pininfarina & Pascal Raffy
Not only cars
Pininfarina was founded in Turin in the 30s when the company was established by Battista Pininfarina, who became the most acclaimed car designer of his time. For example the Cisitalia 202 by Pininfarina (1947), was the first and only car to enter into a permanent display at the MoMA of New York, in 1961. Up to today, more than 100 Ferrari cars that have gone into production have been designed by Pininfarina. In 1986, the third generation of the Pininfarina family decided to extend the design capabilities of the company, outside of the automotive sector. Over the past 25 years, Pininfarina Extra has developed more than 500 projects into a variety of commodity sectors including industrial design, architecture and interiors, and transportation design.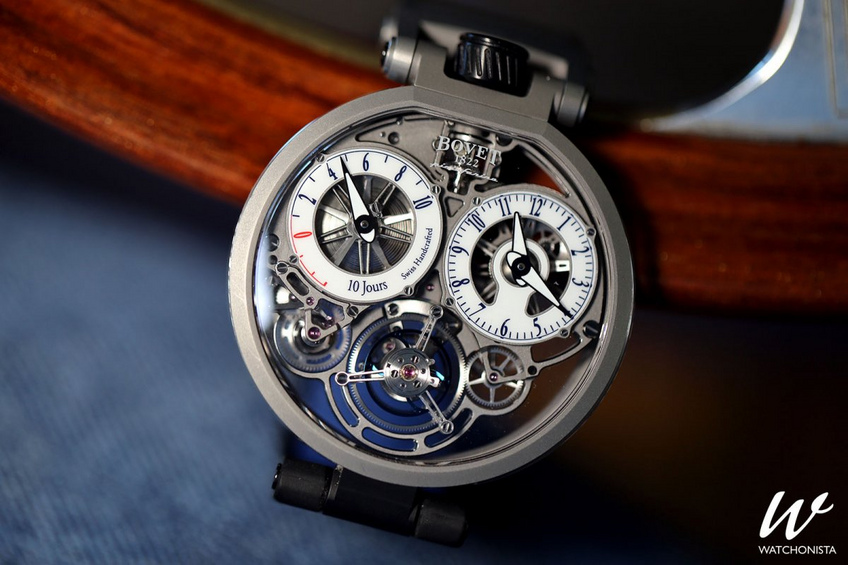 The Bovet OttantaSei by Pininfarina is a flying tourbillon with 10 days power reserve
The Bovet by Pininfarina first model is the Ottanta tourbillon, launched in 2010. Until then, the Italian firm had not collaborated with the world of fine watchmaking. In contrast to the notion of a private label, the concept was based from the very start on an active and equal partnership, marrying the specific strengths of the designer and watchmaker while taking into account the constraints of their respective activities. "When we went to meet Pininfarina designers in Cambiano for the first time I remember that they asked us questions such as 'What Bovet 1822 is for you, sushi or pizza? Day or night?'", says Mr Raffy. "We were surprised by this association of ideas method, which turned out to be very stimulating"."DIMIER 1738's engineers and watchmakers' approach is to always say yes to new challenges, and then to find solutions", continues Mr Pininfarina. "Our team learnt very much from them".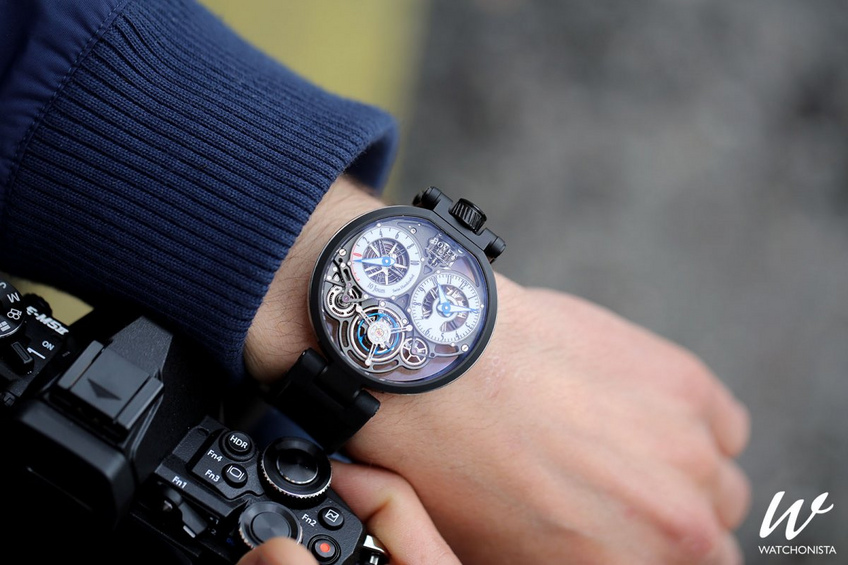 The Bovet OttantatSei on the wrist
A long-lasting partnership
After the Ottanta tourbillon, other successful models were created in the Bovet by Pininfarina collection, such as Cambiano (2011) and Sergio (2014), inspired by the brand's concept cars. Nowadays, this long-term partnership is still as passionate as ever. Its latest timepiece is the Flying Tourbillon Volante Ottantasei. "Lightness, visibility and ergonomics were the core values for every stage in the development of this project", explains Pascal Raffy. Inspired by ergonomic and light aerospace design, the fourth tourbillon marks a significant turning point in the development of the collection while remaining faithful to the essential lines laid down by the Tourbillon Ottanta. The Flying Tourbillon Ottantasei has a special manual-wind mechanical movement with an exclusive system that fuels a 10-day power reserve. Three case options are available to collectors, in 18-carat red gold, grade 5 titanium, or black- DLC-treated grade 5 titanium, with a black rubber strap with blue Alcantara. There are 86 of the limited edition piece available which is probably already sold out among watch and car collectors.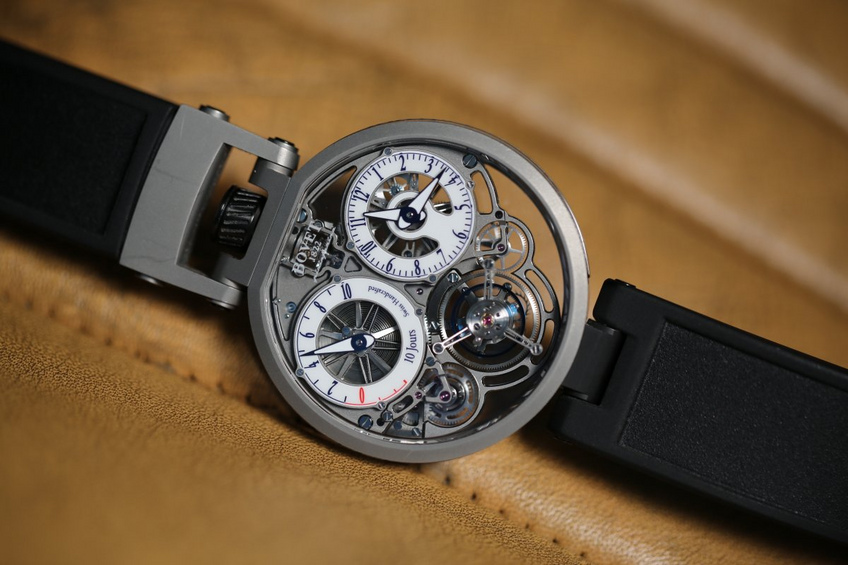 The Bovet Ottantasei by Pininfarina
The next step? Perhaps, to reverse the route, as Mr Pininfarina jokes: "You have to be open-minded to create innovation. We already designer watches inspired by cars. Designing a car starting from a watch? Why not!"
By
Rhonda Riche
,
Editor-At-Large
Bovet's first time exhibiting at SIHH was clearly exceptional, the brand added a whole new level of transparency to their 2019 collection. Here, we go...