Tiffany & Co CT60: simplicity and refinement
In line with current trends, Tiffany & Co has introduced the CT60 collection, a complete and coherent watchmaking range in line with the brand's own vision of time.
Since its establishment in 1837 and up to our days, Tiffany has always proposed its vision of watchmaking art. By either selecting pieces by leading manufacturers or creating its own pieces, the brand aims to meet the requirements of a clientele whose taste it knows very well.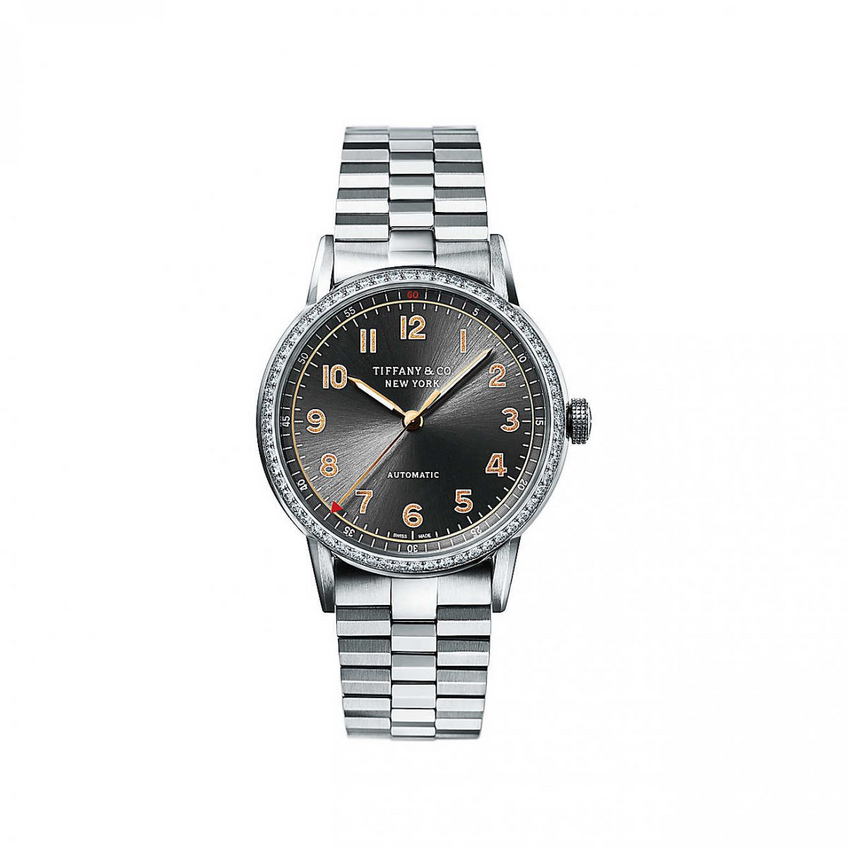 Tiffany & Co. CT60 for ladies 3 hand 34 mm stainless with round diamonds
Two concepts for a single principle
Today, the CT60 collection comprises four lines products in order to reach a large public. The 34-mm round watches will more likely suit women's requirements whilst the 40-mm pieces have been designed for big city dwellers that seek sober designs. Yet, they include a small detail in their lines that is likely to pique the curiosity of watch experts.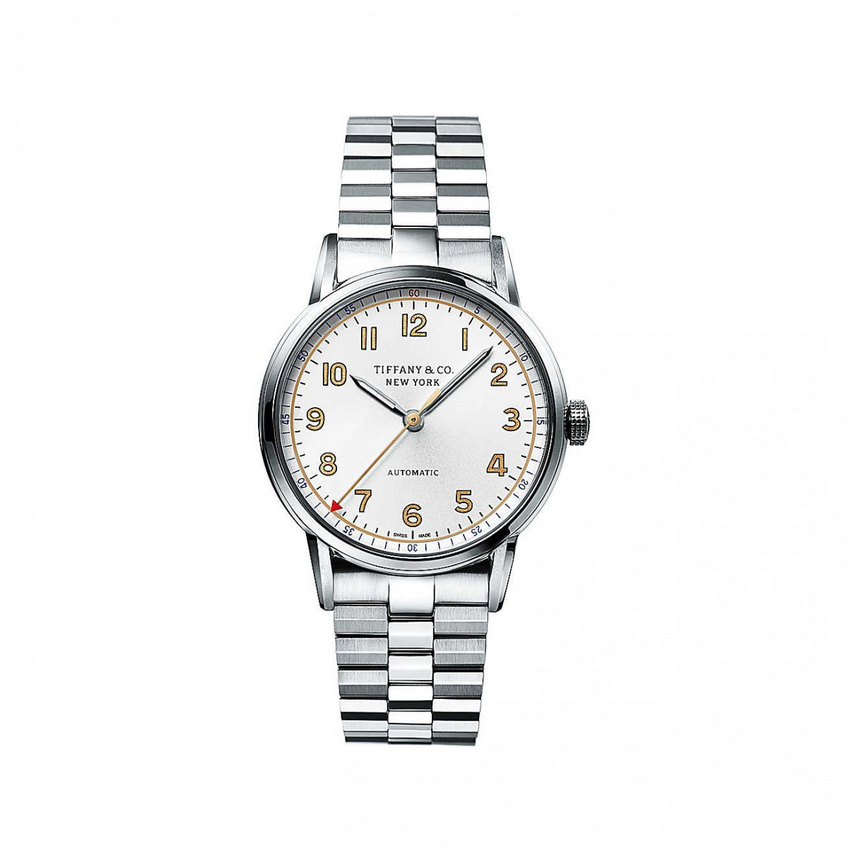 Tiffany & Co. CT60 for ladies 3 hand 34 mm stainless
All women's pieces are in steel except for the 18K pink gold piece that comes with a brown alligator strap. The range of masculine 40-mm pieces has been more harmoniously divided and offers three versions of dials: i.e. silver, blue or grey anthracite. They all come with either alligator or steel straps, except for the two models that feature 18K pink gold middles, which are currently only available with an alligator leather strap.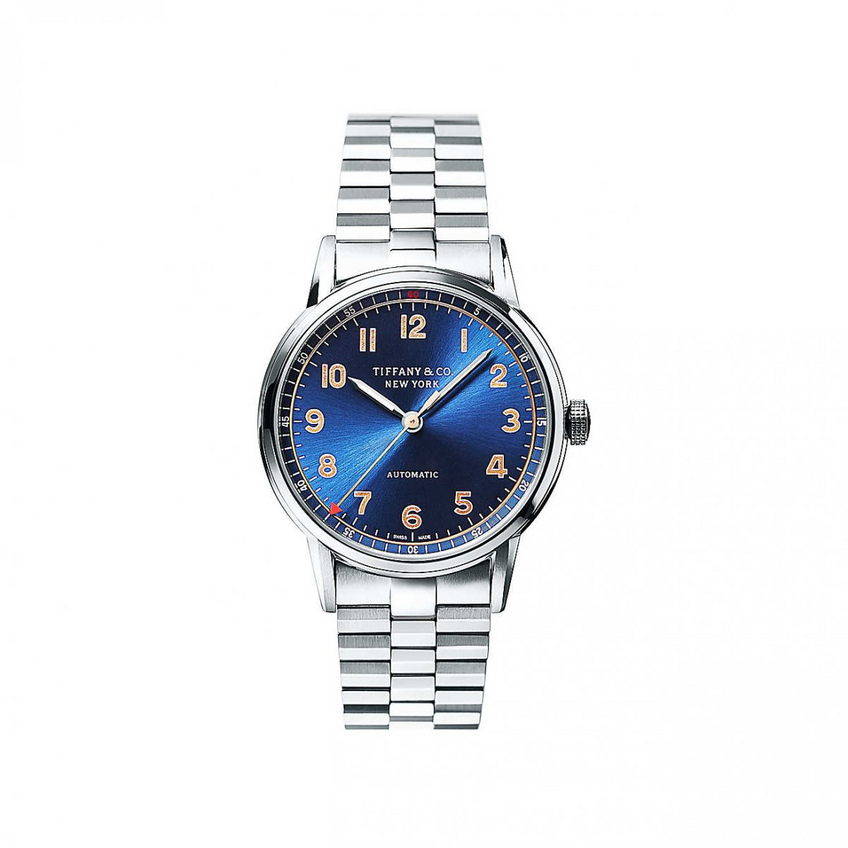 Tiffany & Co. CT60 for men 3 hands 34 mm in stainless
Available hearts
Produced with utmost care and in dimensions that will fit most wrist sizes, these watches are exclusively driven by Swiss Made self-winding mechanical calibers. And so, the version for ladies houses the TCO.116 caliber (hours, minutes, sweep seconds) in its guaranteed 100-meter water resistant case. The 40-mm version for men is equipped with the TCO 0215 self-winding caliber (hours, minutes, sweep seconds and date aperture). Both calibers come in different sizes and are visible through the pieces' transparent backs. They have been crafted with refined traditional finishes such as "côtes de Genève", circular-graining, snailing and drawing.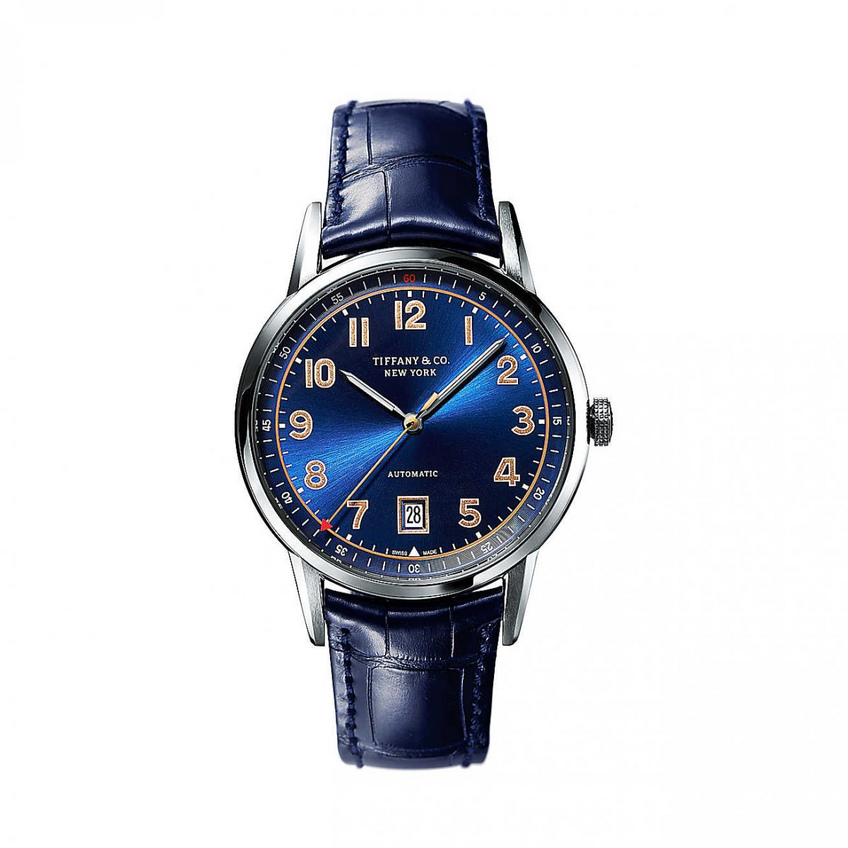 Tiffany & Co. CT60 for men 3 hand 40mm stainless
The pieces feature a subtle vintage design with their long lugs and refined bezels and have been conceived to resist scratches for a long time. The dials sport a clear typography with perfectly readable Arabic numerals and minute circle and reinforce the pieces' timeless character. Tiffany & Co created them to meet the requirements of big city dwellers looking for simple timepieces that display only essential information such as minutes, hours, sweep seconds and date. The pieces, which are either 34mm or 40mm, are very effective as they are easily identifiable and very solid. They have been designed to follow their owners in their every adventure in life. And that is, after all, what is essential.
By
Joel Grandjean
,
Editor-in-Chief
The American label, which promotes Swiss excellence from New York to the whole world, has opened a store close to where its first historical Swiss...