MOONWATCH ONLY - The reference Omega Speedmaster
The Reference Omega Speedmaster by Grégoire Rossier and Anthony Marquié
Initially designed for automobile racing teams and engineers, the Omega Speedmaster embarked on a very different trajectory when NASA chose it to accompany astronauts heading for the moon in 1965. Its involvement in the space adventure has propelled the Moonwatch to the top of the list of celebrated timepieces. After years of research and observation, the authors present a complete panorama of the Moonwatch in a systematic work that is both technical and attractive, making it the inescapable reference book for this legendary watch.
It makes perfect sense to publish a book called Moonwatch Only. The OMEGA Speedmaster Professional – the Moonwatch – has done things that no other timepiece has done and its been worn in places that only a few human beings have been.
Captain Eugene Cernan, the last man on the moon.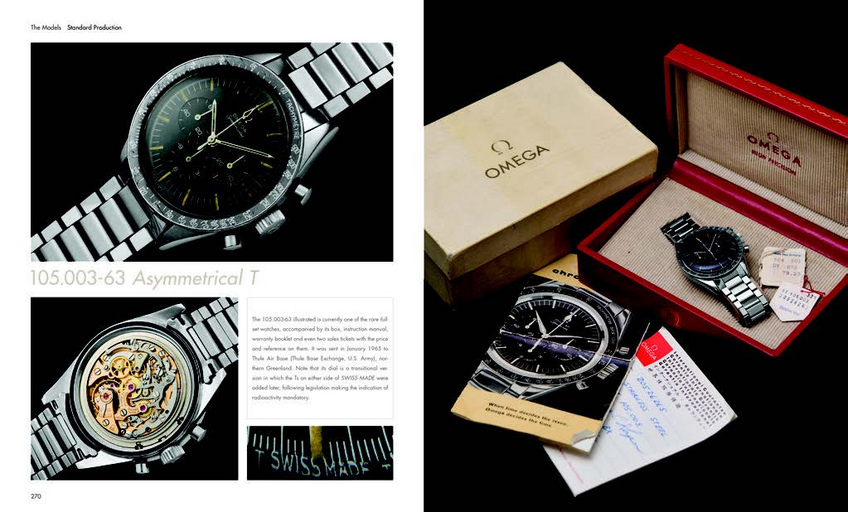 Extract Part 3, The Models - Chapter 2, Standard Production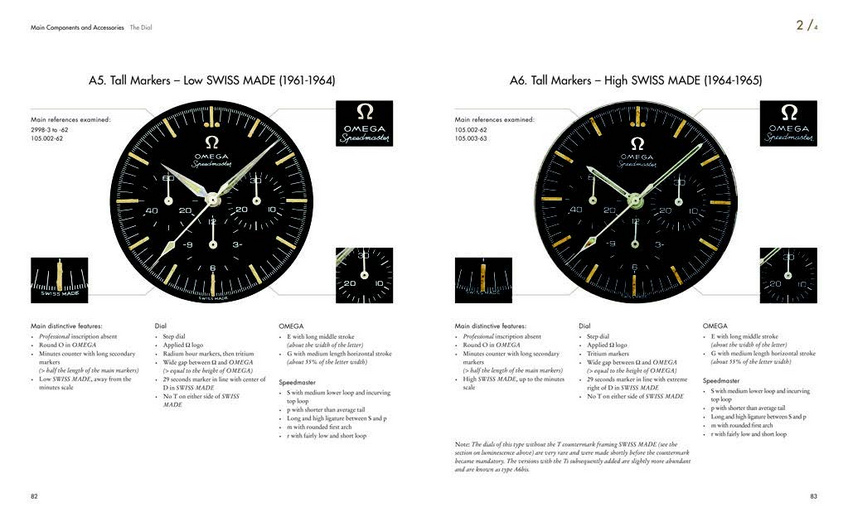 Extract Part 2, Main Components and Accesories - Chapter 3, The Dial
The authors
Although they are not from a watchmaking background, their commitment and research have enabled them to build an extensive store of knowledge in this sector. Their independent approach has brought fresh insight on the subject, devoid of any conflict of interest and based on a rigorous, innovative methodology.
Anthony Marquié
Anthony is a French national and a trained aeronautical engineer. He swiftly turned to an international career in finance and investments. He has always been a collector of both modern and vintage watches, including many icons from the Omega production. Today he spends a lot of his time looking for rare examples, as well as studying the market for prestigious watches and collector's pieces. His insight into the way this market functions make him a valuable consultant to several major brands and manufacturers.
Grégoire Rossier
Grégoire is a Swiss biologist specializing in bioinformatics. He became a watch enthusiast at the age of 13 when he inherited his first Omega Seamaster, but it was only much later that he started serious research on the Moonwatch . Applying his experience as a researcher, he developed a systematic database of thousands of entries referencing all his observations as well as the market trends for several versions of the Speedmaster. This database reinforces the scientific approach that has guided this work.
Please contact our team for any information: contact@watchonista.com
By
Hyla Bauer
,
Contributor
To celebrate the 50th Anniversary of the moon landing, Watches Of Switzerland has an astronaut of its own.
Though it was launched in 1957, the Speedmaster chronograph only became a major icon when NASA approved it for human space missions in 1965...