Zenith wants to inspire desire and emotions
Newly-appointed Zenith CEO Julien Tornare's mission is to make the prestigious watchmaking brand reach for the stars. Meanwhile, from Earth, he will have to enhance its appeal. Leading the initiative is the release of the El Primero 21 movement.
What will be your strategy to make Zenith more upmarket?
Julien Tornare (JT): It is too early to go into details. In 2019, Zenith will celebrate the 50th anniversary of the El Primero movement, which was, as its name suggests, a real first. We will then reveal a new El Primero, which will, once again, live up to its name. We are currently spending a lot of time working on it, and we are using all the synergies the group provides.
Julien Tornare, Zenith CEO
Are the other brands of the LVMH group involved in this project?
JT: Jean-Claude Biver, President of the LVMH Watch Division, organized a research platform to bring together its best driving forces. And while they all don't follow the same direction, the elite group comprising Hublot, TAG Heuer and Zenith made an analysis of production stages as well as of marketing and sales techniques.
In short, it is not a synergy of brands but rather of skills. The advantage is that some ideas may work better with one brand than with others. And that is a good thing since I personally think that it is quite important to share our respective experiences. If we had a research center for each brand, we would have a limited vision of only one product. Therefore, we at Zenith make sure that we do not miss out on good innovations that would be useful for our development.
Julien Tornare
How would you define Zenith's positioning?
JT: Zenith is eternity on your wrist. Our watches are art and whichever product does not correspond to this description will be taken out of the picture. You will recall that our brand made a groundbreaking achievement when, in 1969, it launched El Primero – the world's first self-winding chronograph to measure short times to 1/10th of a second. Our goal is to rekindle the development of revolutionary movements and resume the creation of world premieres. I sincerely think that Zenith is a beautiful brand with a long history - one and a half centuries of breaking records, keeping traditions and bringing about numerous innovations. Unfortunately, over the years, the brand's appeal has diminished in the eyes of customers. That's the missing link.
People who appreciate, love and value our timepieces have said it loud and clear: "It's amazing that, at this price, we have a watch that has been completely manufactured in-house, with the quality of El Primero, a reference amongst chronographs".
Julien Tornare
So, you are saying that Zenith is a brand for watch experts?
JT: We are honored to have watch experts praise us, but at the same time we miss the opportunity to attract large segments of a non-expert clientele. Our products must implicitly exude more appeal. I think that we are in a traditional industry and that we sometimes rely too much on the past. We keep revisiting and dwelling on the same complications – perpetual calendars and tourbillons – and we do not always aim to go beyond that. What I want to do – and Mr Biver agrees with me – is to respect the brand's legacy but also give it a contemporary touch. Remember: we are selling our products to 21st-century clients, not to our ancestors. It's not 20 years ago. To top it off, we have Chinese clients whose tastes are evolving rapidly and who seek Zenith's signature innovative aspect. It is important to rejuvenate the brand.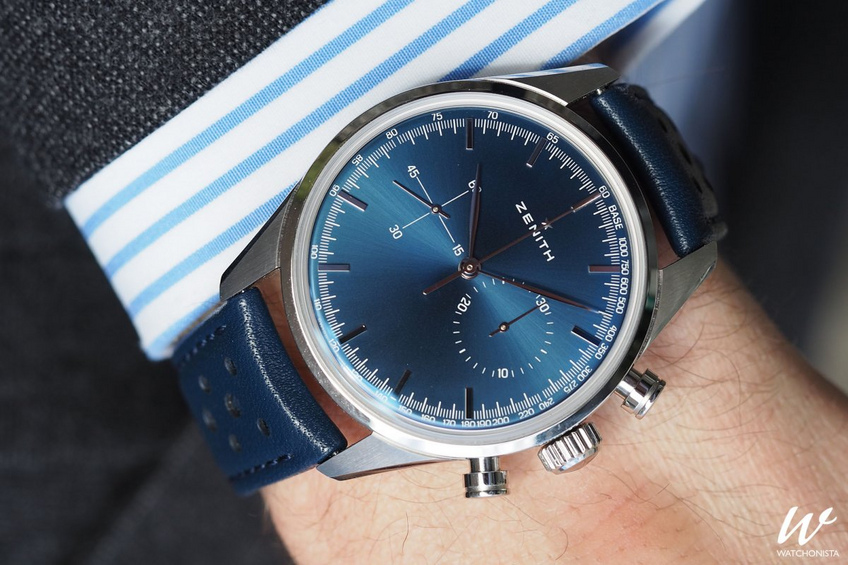 Zenith Heritage 146 blue dial
What is your greatest challenge today?
JT: We need to be able to do some things quickly without making any mistakes and we need to make the right decisions.
Last year was not a good year for the brand. It's time to reconnect with success. I hope – and that's important – that the economic situation will be in our favor, as it was until 2014, after which hard times started for everyone. There are a number of quick-fix solutions that need to be applied to give the brand a new impetus. Our manufacture has high-ranking collaborators who, however, also need to see some change. In the first six months in my position here, my mission will be to give a strong enough push for it to be felt both inside the manufacture and among clients in markets.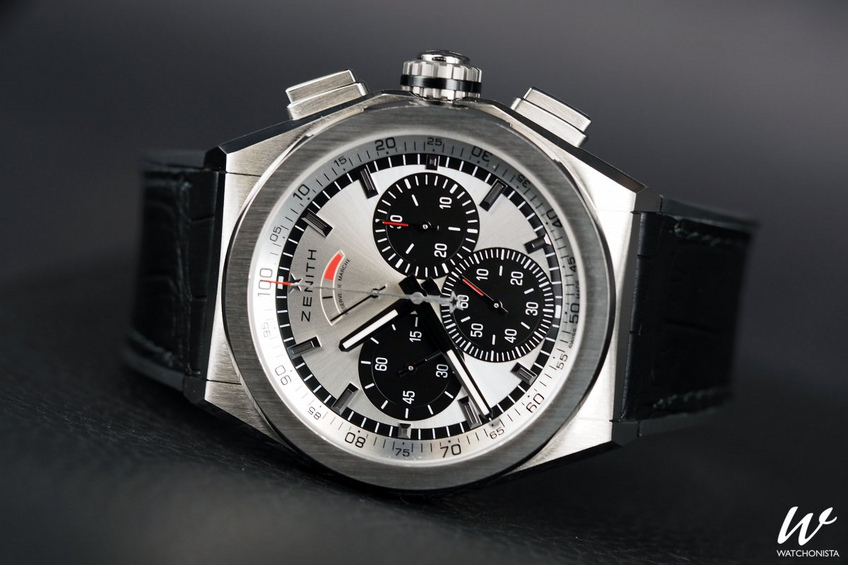 Zenith Defy El Primero 21
In practical terms, how would you go about creating this impetus?
JT: We are lucky to have the Defy El Primero 21 movement that will be unveiled during spring 2017 and we are working on everything that will surround it to put the brand under the biggest spotlight possible. We want our clients to want to wear a Zenith on their wrists once again. However, to do so, the product itself will not be enough. We need to take into account how we unveil it, what our targets are, what message we want to send. Will we organize a countdown on our website, a cocktail party, a star concert or a shopping party? We need to send a small shockwave throughout the industry. I think that a brand should break the mold and think out of the box to inspire desire and emotions. This is what I am planning to do.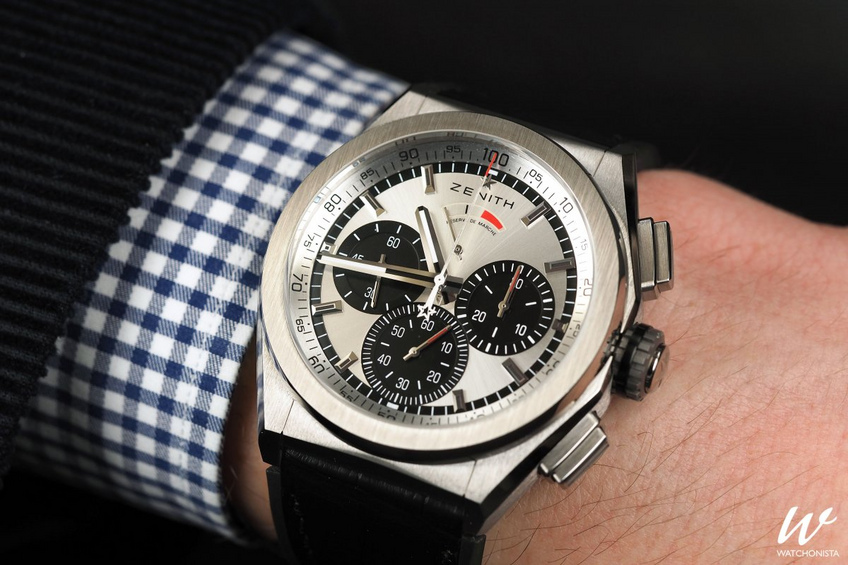 Zenith Defy El Primero 21
Can you tell us a little bit about the future El Primero 21?
JT: Zenith began the third millennium with the introduction of a new chronograph movement that could measure 100th of a second. The Defy El Primero 21 delivered faster performance – it sported a certified in-house caliber, with the 100th of a second indicated by a central chronograph hand and its unique dynamic signature of a rotation per second. Its double-chain comprises two escapements, both made of new, patented material – Carbon-Matrix Carbon Nanotube –, which is resistant to magnetic fields and to temperature to a higher level than current standards. With its impressive 44-mm titanium case, the Defy El Primero 21 became the master of ultra-accuracy. Another unique feature of the movement is that it integrates two independent "gear boxes" to avoid risk of interference with the watch's smooth running. One is to indicate time and the other is for the chronograph function. Both have their own transmission and escapement system and there is no coupling clutch. As the world's most accurate production chronograph, it has ushered in a new era.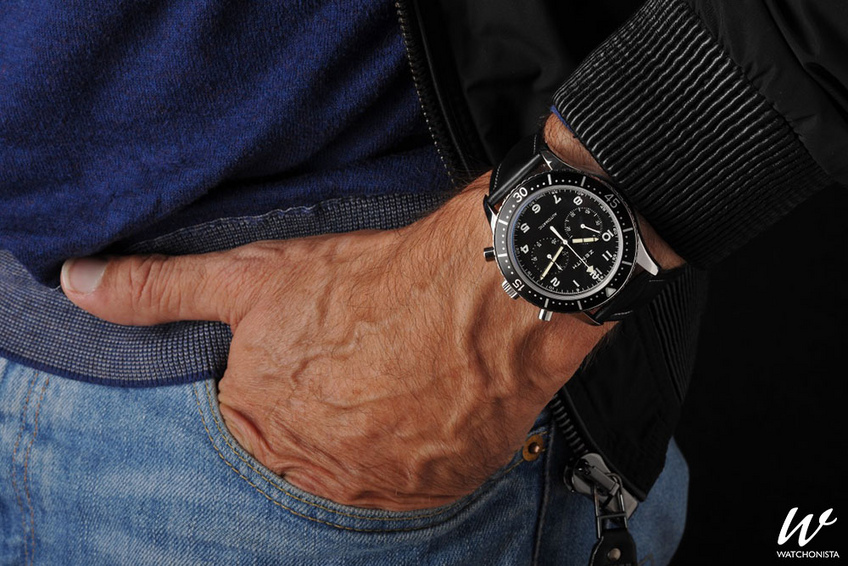 Zenith Heritage Cronometro TIPO CP-2
What is your take on today's digital world?
JT: The word itself speaks volumes to me. It can refer to the media, to social networks or to connected watches - it is everywhere nowadays.
For every decision we make, we have to factor in the digital dimension. That said, we will not be producing a connected watch anytime soon. But I think that the digital dimension is a vital factor in everything. I am 45 years old but at my age, we can rapidly lag behind. My children tell me that only old people use Facebook now! The digital world evolves very quickly. If I wanted an expert in social networks, I would have to look for a 25-year old. The industry's traditional approach has long tried to keep digitalization at bay but such a vision is erroneous. When electric guitars first appeared, purists were outraged. The same thing happened with the Tesla car. But today we are witnessing the progress of electric cars and it is fascinating. So why should watchmaking stay away from the digital world? We must have and assume dynamism or else younger generations will distance themselves from us and we risk becoming a dying or ageing industry.
Zenith Defy El Primero 21 Only Watch 2017
Don't you think that the connected watch trend is a danger for traditional Swiss watchmaking?
JT: That's a tricky question. In any case, there will be not-so-positive consequences. As Mr Biver claimed, connected watches rapidly become obsolete. If you ask me, I think that innovation is important but watches should last long enough for them to be passed on from generation to generation.
Take, for instance, the new chronometer system – it is an innovative mechanism but also promises durability. That said, I just got back from a trip to Hong Kong and I am surprised at what I saw there. Many people wore both kinds of watches and more and more people are adopting the trend. Connected watches provide information and allow you to follow-up on your health, whereas traditional pieces talk about social status and personality.
By
Benjamin Teisseire
,
Contributor
Since its very creation in 1969, El Primero has been an icon among chronograph calibers. Today, it still serves Zenith as inspiration when reinterpreting...
By
Vincent Daveau
,
Contributor
Successor to the famous El Primero, the first automatic chronograph movement in history capable of measuring tenths of a second, the Defy El Primero 21 goes...