Baselworld 2015: Rolex Oyster Perpetual Yacht-Master: unflinching suppleness
The development of the new elastomer bracelet for the latest-generation Yacht-Master puts Rolex right in the spirit of the time, while at the same time fulfilling the wishes of brand fans who would like to keep at their sports activities without having to worry about their watch...
This year Rolex has taken a great step with regards to wearable fashions. The famous brand-with-the-crown introduced the first elastomer strap in its history, no less, on a timepiece that comes from the Professional collection. The strap, which bears the name Oysterflex, was developed and patented by Rolex and comes on a new version of the nautical Oyster Perpetual Yacht-Master, which boasts an 18-kt Everose gold case. There are two versions, one in a 37-millimeter case, the other in a 40-millimeter case, inside which beats a Caliber 2236 and a Caliber 3135 respectively, both automatic, naturally. The watches are water-resistant to 100 meters (10 atm), hence destined for seafarers with a love of beautiful timepieces.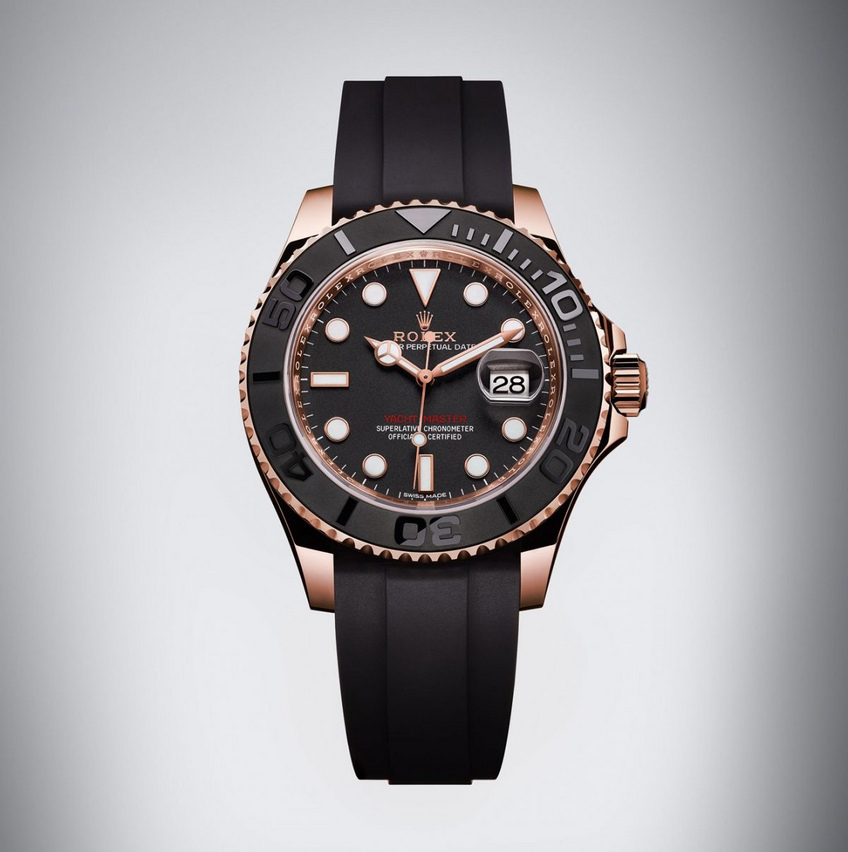 Rolex Oyster Perpetual Yacht-Master with an Oysterflex strap
It's a functional and readable watch in all situations thanks to the generous markers, and the name Yacht-Master written in striking red. The latter is a detail that collectors will particularly appreciate. Powerful without being overbearing on the wrist, this watch has a unidirectional gold and black matt ceramic bezel with polished numerals and markers for best effect. But above all, this timepiece comes with the famous and original elastomer strap.
A supple strap to follow the body's moves
Something that needs to be said from the word go: This strap is not just a product like so many others, even if it does look identical to the kind of strap that some brands have chosen for their sporty models. This elastomer – which is the proper term to describe artificial rubber – was tested to ensure that it met certain specifications with regards to tensile strength and resistance to ultra-violet rays and chemical products.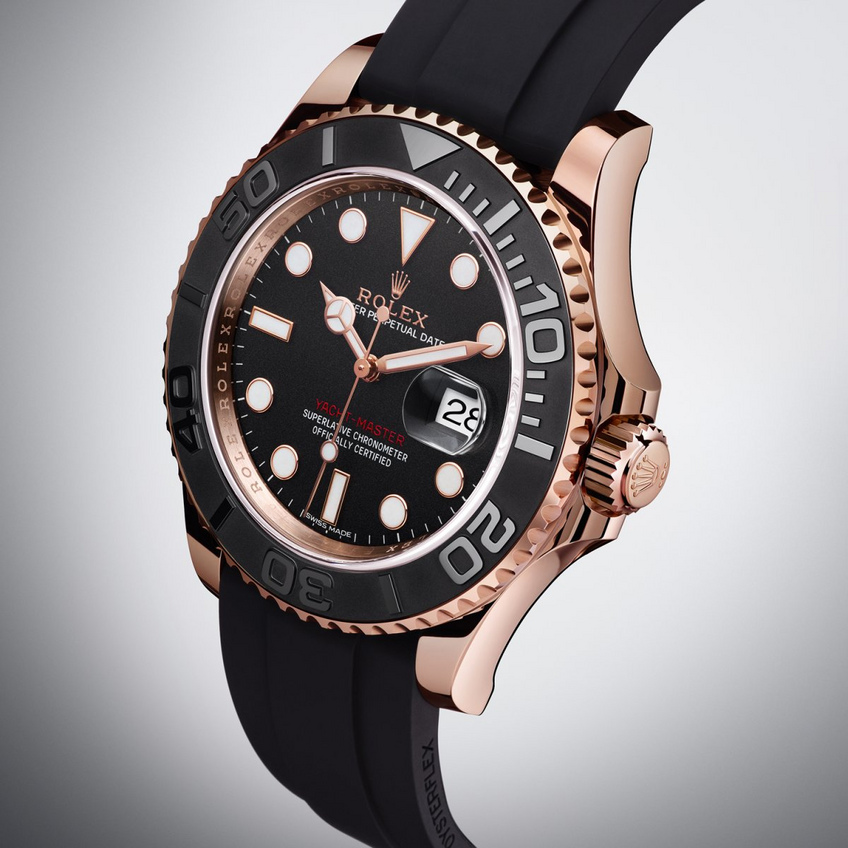 Rolex Oyster Perpetual Yacht-Master with an Oysterflex strap
And that is not all. To prevent the strap from being accidentally torn off in case it should get caught up in a sailboat's guy while moving about a boat, the brand integrated supple metal inserts into the elastomer that run from the case attachments to the buckle's attachments. This gives this component incredible suppleness without compromising the robustness. What makes it especially comfortable to wear is the presence of two little supple "cushions" on the inside of this unstretchable and unbreakable strap. The system has been patented by Rolex. It optimizes the comfort for the wearer and allows the watch to be stabilized on the wrist without it becoming too tight. These elastomer components are made of a single piece and can therefore not be adjusted to the size of the wearer. That is why Rolex offers six straps of different sizes with a clasp featuring an adjustment option to ensure a final fit. It's obviously a very ingenious piece, one that will once again feature prominently in the history of watchmaking...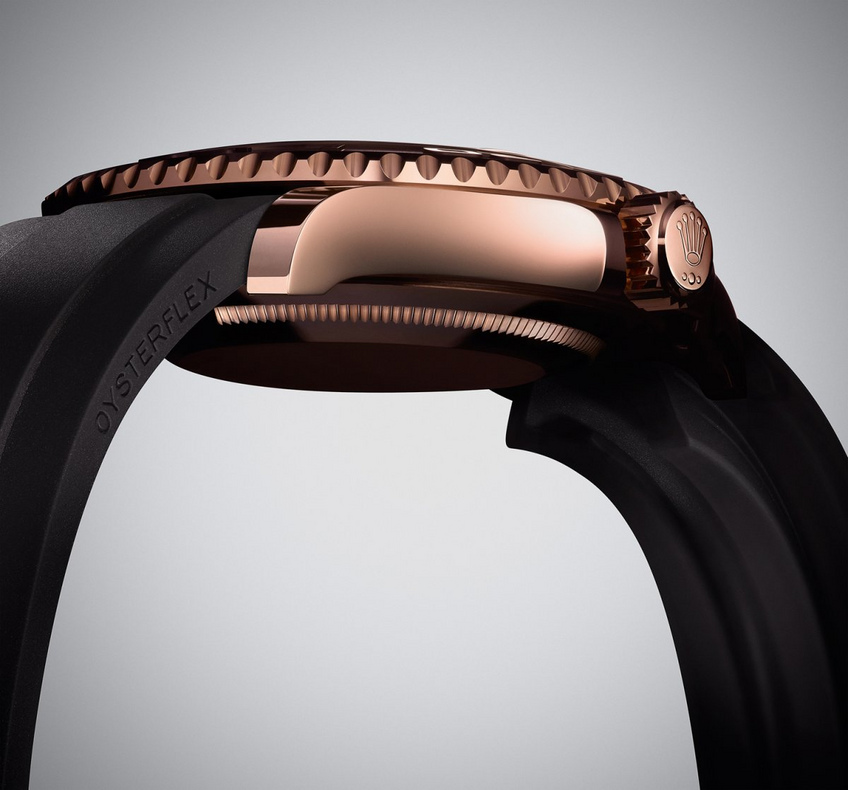 Rolex Oyster Perpetual Yacht-Master with an Oysterflex strap
By
Vincent Daveau
,
Contributor
The race started slowly with a light breeze but then picked up pace with every hour. The Spindrift, led by Yann Guichard, on which we can see Zenith's...